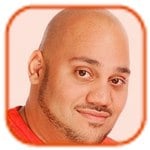 Posted by Andru Edwards Categories: Artist News, Collaborations, Gossip, Upcoming Releases, Dance, Electronic, Pop, R&B / Soul
Daft Punk is planning a second album with Nile Rodgers. The French duo - Guy-Manuel de Homem-Christo and Thomas Bangalter - teamed up with the disco legend for three songs on their new album, Random Access Memories, and he is keen for them to collaborate again on his hoard of unreleased material.
"I recently found a treasure trove of old stuff I wrote years ago that's been hidden in a studio vault. It's unreleased material from the late 70s and early 80s, and it has to see the light of day - especially now I've met producers that I trust like Daft Punk. I already know they'd love to work on some of this music. There's some solo stuff, tracks by Johnny Mathis and Fonzi Thornton, the soundtrack to a film called Alphabet City and Chic recording in Stockholm," Nile said.
Click to continue reading Daft Punk Planning Second Album with Rodgers?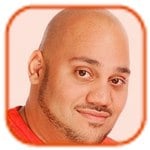 Posted by Andru Edwards Categories: Artist News, Gossip, Pop, R&B / Soul, New Releases
Kelly Rowland has admitted to being jealous of Beyonce's success in a new song.
The singer has released a new confessional ballad titled "Dirty Laundry," in which she reveals her envy of her former Destiny's Child bandmate's solo success and also sings about a past abusive relationship. On the track, which Kelly posted on her SoundCloud web page, she laments, "When my sister on stage, killing it like a motherf***er, I was in a rage, feeling it like a motherf***er. Went our separate ways but I was happy she was killin' it. Bittersweet she was up, I was down. No lie, I feel good for her but what do I do now? Post-Survivor, she on fire. Who wanna hear my bulls**t."
Childhood pals Beyonce, 31, and Kelly, 32, formed their chart-topping girl group in 1992 as young girls and would go on to become worldwide stars together as the band found fame with hits such as "Say My Name" and "Bootylicious."
Click to continue reading Kelly Rowland Admits Her Jealousy of Beyonce in New Song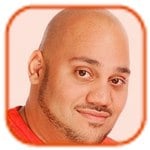 Posted by Andru Edwards Categories: Artist News, Alternative, Rock, New Releases
Jared Leto went on a journey through a "magical land" while writing Love Lust Faith + Dreams.
The 30 Seconds to Mars frontman embarked on a spiritual quest around India for inspiration and it was during his trip that he wrote and recorded several tracks from their fourth album in a mobile studio, which helped make the record a "new beginning" for the band.
"I think the first three albums are kind of a trilogy in a sense and this is a new beginning. It was an unforgettably journey through this magical land. It was about absorbing the culture. I met wonderful people and went off the beaten track."
Part of this fresh start for the band - also made up of Jared's brother Shannon and Tomo Milicevic - included leaving behind the emotions captured on their last album, This Is War, and instead being more "reflective" through their music.
Click to continue reading Jared Leto Visited 'Magical Land' to Write Album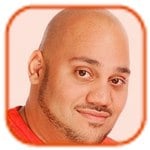 Posted by Andru Edwards Categories: Artist News, Upcoming Releases, Pop
Lily Allen has joked her new album will be about "nappies."
The "Fear" hitmaker has been on hiatus from the pop world since 2009 but recently returned to the recording studio and claims her lyrics draw on her new life as a wife to Sam Cooper and mother to daughters Ethel, 18 months, and Marnie, four months.
"I wouldn't say it has been easy [writing songs again] but it hasn't been hard. It has just been different because my pool of inspiration is just so different to what it was eight, nine, 10 years ago... It's all about nappies, you're going to love it."
Lily hopes fans will enjoy her new material, which she says is very "catchy." When asked what fans can expect by British station Absolute Radio at the Ivor Novello awards in London on Wednesday, she said, "Just some good songs with catchy choruses and key changes here and there."
Click to continue reading Lily Allen Inspired by Motherhood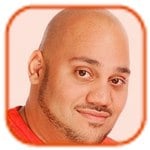 Posted by Andru Edwards Categories: Artist News, Alternative, Rock, New Releases
30 Seconds to Mars were almost destroyed by a legal battle. The group admit their future was in doubt when Virgin Records and EMI Music sued them for $30 million in 2009, citing breach of contract, and because the sum was so huge, the band had no choice but to fight the case in order to save their futures.
"The last record we had quite a few problems. We battled our record company. They sued us for $30 million. We made a film about it called Artifact, a documentary that is coming out later this summer. It was mind-blowing, The number was too big to conceptualize it but it was very real. Not only was there the financial risk at stake but there was the risk of losing our careers. We felt we had an important and just fight. I am glad we stood up for what we believed in. Ultimately we were victorious and we are here. The story went exactly as it was supposed too," frontmnan Jared Leto said.
Click to continue reading 30 Seconds to Mars Almost Ruined by Lawsuit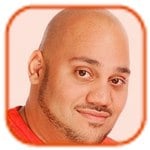 Posted by Andru Edwards Categories: Artist News, Upcoming Releases, Alternative, Pop, Rock
Fall Out Boy say recording their album in secret gave them more freedom.
The "My Songs Know What You Did in the Dark (Light Em Up)" band went on hiatus between 2009 and last year, when they started to record their comeback, and singer Patrick Stump enjoyed the lack of pressure which came with working independently. "I think it was nice because we got to write in demo and even record without a bunch of people looking over our shoulders and kind of trying to get their hands in the mix so to speak. We just had to wait until we had the music for it. The thing for us is that we're really proud of and happy with what we had done in the last ten years or whatever. So if we didn't have songs that we were passionate about we weren't even going to bother, we weren't going to just to do it," he said, speaking to Absolute Radio's Pete Donaldson.
Click to continue reading Fall Out Boy Had More Freedom in Secret Studio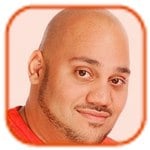 Posted by Andru Edwards Categories: Artist News, Pop, Rock
Paul McCartney used to be inspired by cinema adverts. The Beatles star says his early influences included anything that would make him laugh, and remembers he and bandmate George Harrison were particularly amused by a particular furniture commercial.
"There were millions of things. Information we'd had from very early childhood and from teenagehood, when you're going down the cinema, seeing something funny and making a song out of it. George and I really loved cinema adverts, for instance, which we used to take the p**s out of. There was one for furniture called Link, showing this couple eyeing stuff up, where the catchphrase was, 'Thinking of Linking?' And me and George were like, 'You know what? That's a good title.' So one of my earliest songs went, 'Thinking of linking my love with you, thinking and linking can only be done by two.' Terrible! We never did anything with it, of course."
Click to continue reading Advertisements Inspire Paul McCartney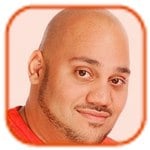 Posted by Andru Edwards Categories: Artist News, Gossip, Country, Pop
Carrie Underwood would love to write a song about the UK.
The "Before he Cheats" singer is headlining The C2C: Country to Country festival at London's The O2 on Sunday, and thinks the country could provide suitable inspiration for one of her future hits.
"I've been to England a few times already. And country music is full of such incredible writers. I think we could sit down and write a song about anything. About breakfast at St. Pancras [railway station]? Sure, I bet. The train, that's a country image," she said.
Carrie, 30, thinks her genre has become so diverse she could imagine bands from all over the world could make it in the US. "I think an English act could make it. The cool thing about country right now is that there are so many different kinds of country music. You can turn on the radio and hear some people who are really traditional, who have been around forever and still have a huge following, then people like me, Rascal Flatts and [New Zealander] Keith Urban. He's not from the US and he's one of our biggest stars. Things that are more rock, more pop and even people who are rapping in country songs lately, I don't know how," she added.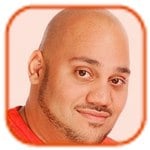 Posted by Andru Edwards Categories: Artist News, Collaborations, Upcoming Releases, Pop, R&B / Soul
Ne-Yo has recorded a duet with Celine Dion. The "Closer" hitmaker had a "surreal" time in the studio with the "My Heart Will Go On" star and admitted though he was flattered she wanted his vocals on the track, it made him doubt his abilities as a singer.
"The first time I worked for her I wrote a song for her, which in itself was surreal. This time around I actually did a duet with her - it's her and me on one song, which was a challenge to say the least! I was trying to figure what I was even doing there - why would they need my voice when they have hers? She wanted to do the song as a duet and I was flattered, but it definitely made me question my vocal ability," he said.
Click to continue reading Ne-Yo Records with Celine Dion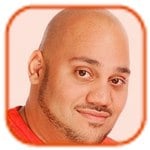 Posted by Andru Edwards Categories: Artist News, Upcoming Releases, Hip-Hop & Rap, Reggae
Snoop Lion might return to rap music. The controversial artist - formerly known as Snoop Dogg - reinvented himself with his latest album Reincarnated after embracing Rastafarian culture and music on a trip to Jamaica, but has hinted he could return to his former vocation.
The laid-back icon told NME magazine, "I don't know if I want to repeat the same process as far as going to Jamaica and making a reggae album. I may wanna go to another country and make a reggae album. I may wanna make a rap album. I don't know."
The "Drop It Like It's Hot" hitmaker could also be contemplating yet another radical overhaul and is open to the idea of traveling to a foreign country to immerse himself in a new sound and image: "I definitely feel like I'm gonna make more music but I don't know if I'm gonna go to Jamaica, I may wanna go somewhere else. I may wanna venture into another part of the world. Some things you let them be what they are. That was a priceless moment. I may wanna do something different next time."
Click to continue reading Snoop Lion to Return to Rap?
© Gear Live Media, LLC. 2007 – User-posted content, unless source is quoted, is licensed under a Creative Commons Public Domain License. Gear Live graphics, logos, designs, page headers, button icons, videos, articles, blogs, forums, scripts and other service names are the trademarks of Gear Live Inc.