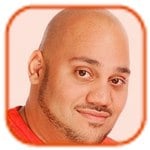 Posted by Andru Edwards Categories: Artist News, Concerts / Tours, Alternative, Pop, Rock
Morrissey doesn't know if he will perform live again.
The "Everyday Is Like Sunday" singer is currently hospitalized suffering from double pneumonia, a bleeding ulcer and gastrointestinal condition Barrett's esophagus. He has had to cancel all of his booked live dates, and isn't sure when he will take to the stage again.
"It takes a lifetime to find the right words, and at the moment, I haven't got them. I've been a colossal pain where this continuously unpredictable illness is concerned, and now the physical limits have been reached. The tour had, in fact, been fantastic for all of us - a new slice of life full of concentrated power. The audiences everywhere have given so much, although I know that neither of us will ever receive our due. I hope this isn't the end, and I hope there will be other chances, minus the heavy burden of illness. Knots of grief today, but full of resolve for tomorrow."
Over the weekend, the 53-year-old former Smiths frontman's publicist confirmed he had had to cancel the rest of his concerts in America due to ill health and they will not be rescheduled.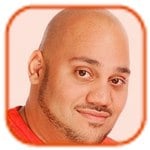 Posted by Andru Edwards Categories: Artist News, Concerts / Tours, Alternative, Pop, Rock
Morrissey has been hospitalized with pneumonia in both lungs.
The former Smiths frontman - who has suffered a string of health problems in recent months, including a bleeding ulcer, throat condition Barrett's oesophagus, and anaemia - was forced to cancel a show in San Francisco on Saturday due to the potentially life-threatening condition.
However, Morrissey - who only returned to the stage last month after axing a string of US dates because of his health woes - is hopeful of being well enough to perform at the Vive Latino Festival in Mexico on Thursday. A statement on fan site True to You said, "Morrissey is presently being treated in San Francisco for 'double pneumonia,' but remains on course to headline the Vive Latino festival in Mexico City on March 14. Morrissey's show at the Regency Ballroom in San Francisco will now take place on May 1."
Meanwhile, Morrissey also hit out at "extreme and silly" security at the Arlene Schnitzer Theater in Portland, where he performed on Friday: "Place an obese McDonalds fry-girl into a venue security uniform and she is suddenly Eva Braun."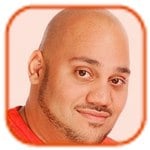 Posted by Andru Edwards Categories: Artist News, Gossip, Alternative, Pop, Rock
Morrissey has slammed modern musicians as having "nothing to offer."
The 53-year-old singer believes people are "encouraged not to think" so outspoken or political artists are not able to flourish, and few pop acts are able to work on their own terms.
"The arts have diminished, because we are now living through a time when we are encouraged not to think. No one making music wants to waste time struggling with art. A group like the Sex Pistols would never again be allowed to slip through, and there is no such thing in 2013 as a popular artist who sets their own terms for success. Whether it be Beyonce or Justin Bieber, we see singers who have absolutely nothing to offer anyone as they walk offstage clutching three Grammys in each hand," he said.
The "Panic" hitmaker also hit out at global stars such as Madonna - whom he branded McDonna - and claimed they are not loved by their audiences in the way he is adored by his fans:
Click to continue reading Morrissey Slams Modern Musicians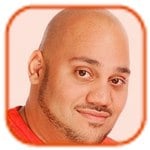 Posted by Andru Edwards Categories: Collaborations, Rock
Johnny Marr lives "in pursuit" of a songwriting relationship like the one he had with Morrissey.
The guitarist was a key member of 80s indie band The Smiths with Morrissey, and although they parted ways in 1987, he would still like to find another person who can write songs like him. Talking about Morrissey he said, "It was pretty apparent that he wasn't a blank canvas in terms of his ideas about being a singer. He was good to go and knew what he was about and where he wanted to go. It definitely felt like two equals. [In The Smiths] we were falling over ourselves with ideas that we were constantly amassing, and that's the greatest thing in the world. It's still what I'm trying to live my life in pursuit of, really. To find your opposite number who is up to speed was pretty remarkable."
Johnny also hopes The Smiths' lost demos for their first album, known as the Troy Tate Sessions, are eventually released.
Click to continue reading Johnny Marr in Pursuit of Morrissey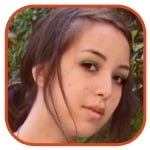 Posted by Robin Paulson Categories: Artist News, Concerts / Tours, Rock
Morrissey fans will be saddened to hear that the former Smiths frontman has been hospitalized at the William Beaumont Hospital in Michigan.
In addition to having to cancel his Thursday night show in Flint, Michigan due to his medical issue, the British singer also postponed concerts in Minneapolis and Chicago Friday evening and tonight, respectively.
Many of Morrissey's current tour dates are rescheduled from when he postponed them last year to care for his ailing mother. Fans who expected to see him perform in Flint were refunded their money while those in Minneapolis and Chicago were encouraged to hold on to their tickets for the TBA rescheduled dates.
No further information has been offered in regards to the seriousness of the singer's medical issue.
Read More

| Billboard via E! Online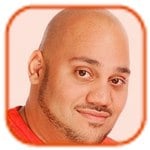 Posted by Andru Edwards Categories: Gossip, Reunions, Rumors, Rock
The Smiths are "never, ever going to reunite."
Morrissey's spokesperson has categorically denied rumors of a reunion for the "How Soon Is Now?" hitmakers and has hinted at tension between the group's members.
"The Smiths are never, ever, ever, ever, ever, ever, ever, ever going to reunite - ever," the singer's representative told Rolling Stone.
When probed as to why, he replied, "You'd have to ask Morrissey that. There's got to be a story there, and maybe one day it will be told."
The iconic British band formed in 1982 and split five years later, with frontman Morrissey going on to enjoy a successful solo career. The group's reunion was said to be a "done deal," but guitarist Johnny Marr's manager has also come forward to shoot down the rumors. "It isn't happening. We are fully focused on preparing Johnny's new album for release and booking shows for 2013," he commented.
Click to continue reading Morrissey Denies The Smiths Reunion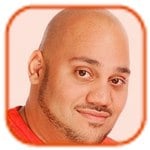 Posted by Andru Edwards Categories: Artist News, Gossip, Rock
Morrissey is planning to retire in 2014.
"The Last of the Famous International Playboys" singer has said he is planning to leave the music business in two years when he is 55.
"I am slightly shocked to have gone as far as I have. This is my 30th year, and I've aged a lot recently, which is bit distressing for me, as it must be for everyone. The body changes shape and there's nothing you can do about it," he said.
The singer started his career in 1982 as the singer of The Smiths, but after that band broke up in 1988 he forged a solo career, releasing nine studio albums to date.
Morrissey has recently been on tour in Asia and praised the rapturous reception he got from fans in Jakarta, Indonesia. "I have never in my life experienced a crowd such as that of Jakarta, who sang each song so loudly that their voices caught all of the onstage microphones and warped the sound into a mad bellow of love. Later, backstage, we were numbed by the joy that Jakarta had given us," he wrote in a blog post.
Click to continue reading Morrissey to Retire in 2014?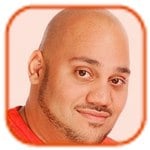 Posted by Andru Edwards Categories: Reunions, Rock
Johnny Marr thinks about "how great it would be" to reunite The Smiths.
The "Panic" band split in 1987, shortly after guitarist Johnny left the group, and while relations between himself and singer Morrissey have never been repaired, he knows how well a reunion by the band would be received.
"I don't know about the possibility of reuniting, but what I do know is that I understand how great it would be to make so many people happy. And the other thing I know is that Morrissey and I are so very different. Those are the only things I know," he told Rolling Stone.
Johnny defended his actions in leaving the group, saying it was inevitable that it would happen at some point: "I was the lookout saying, 'Rocks ahead! Rocks ahead!' I had the foresight to see disaster looming - both for the individuals, personally, and the band, professionally. I had a lot of insight and wisdom for a 23-year-old."
Click to continue reading Johnny Marr Thinks About Reuniting The Smiths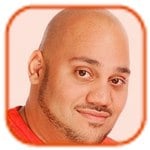 Posted by Andru Edwards Categories: Artist News, Alternative
Morrissey has been released from hospital.
The 50-year-old collapsed on stage in Swindon, England, on Saturday night just one song into his concert. Although The Smiths' former frontman - who reportedly experienced with chest pains and breathing difficulties - is said to be "much improved," he is not yet fit to resume his tour.
A spokesperson for the star said: "Tonight's show at Bournemouth Opera House will not take place on medical advice. Morrissey has now been released from hospital and is under doctors' instruction to rest. Event organizers apologize for this unavoidable situation."
"Morrissey is in stable condition after his collapse in Swindon on Saturday night. Thanks go out to all his well wishers, more information will be posted as soon as it is available," a statement on the singer's official website added.
Click to continue reading Morrissey Improving After Collapse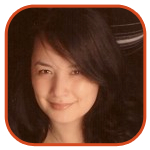 Posted by Veronica Santiago Categories: Concerts / Tours, Performances, Alternative, Dance, Hip-Hop & Rap, Pop, Rock
And you thought Paul McCartney's appearance on the Colbert Report was cool.
Just days ago, the former Beatle officially became a part of this year's Grammy lineup. Now the 66-year-old is scheduled to perform at his first US concert festival ever.
In addition to McCartney, nearly 130 more artists are slated to play at this spring's Coachella event. Assuming she is able to make it into the country, Amy Winehouse is expected to make her first appearance on this side of the pond in three years. (Her recent Grammys performance was done via satellite.) Meanwhile, the other acts include The Killers, The Cure, Morrissey, Leonard Cohen, Public Enemy, The Tings Tings, My Bloody Valentine, Okkervil River, James Morrison, Lupe Fiasco, the Yeah Yeah Yeahs, Franz Ferdinand and Superchunk. (A full list can be found here.)
Click to continue reading McCartney, The Cure and The Ting Tings on Board for Coachella
Read More

| Coachella

© Gear Live Media, LLC. 2007 – User-posted content, unless source is quoted, is licensed under a Creative Commons Public Domain License. Gear Live graphics, logos, designs, page headers, button icons, videos, articles, blogs, forums, scripts and other service names are the trademarks of Gear Live Inc.