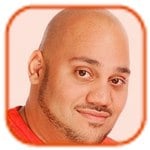 Posted by Andru Edwards Categories: Gossip, Reunions, Rumors, Alternative, Rock
Morrissey claims he doesn't know anybody who wants The Smiths to reunite.
The former frontman, whose band split in 1987, also insists there aren't any bands he would like to see reform because he wants to remember how they were in their heyday:
"I don't know a single person who wants a Smiths reunion! There aren't any bands I [would] like to see again because your memory of them is how they were in their prime or at their best or at their most desperate, and you look to them to be someone that they no longer are."
The "First of the Gang to Die" singer also insists he was never influenced by The Beatles when he formed The Smiths with guitarist Johnny Marr, bassist Andy Rourke and drummer Mike Joyce in 1982. When asked about the 50th anniversary of the Fab Four's first trip to America, he revealed, "I thought four of their songs were magnificient, and if a band can give you four magnificent songs then that's good enough for me. But was I ever influenced by The Beatles? No."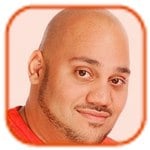 Posted by Andru Edwards Categories: Gossip, Industry News, Rumors, Rock
Johnny Marr insists that The Smiths would have only signed to Factory Records over his "dead body."
The guitarist claims rumors they were refused a deal by Tony Wilson's famous label in the 1980s were a "crock of sh*t" and the band preferred being signed to London's Rough Trade.
"If you were a musician in Manchester at that time, it was almost the law that you went on your hands and knees and begged Tony Wilson for his papal blessing to stick you in the studio, and I wasn't about to do that. So much has been made of Factory apparently turning The Smiths down, but that's a crock of sh*t. The Smiths would have signed to Factory over my dead body ... I didn't want to be assimilated into the Factory aesthetic. Before we knew it, we would've had side-partings and khaki shorts, with bongos round our necks ... No disrespect to A Certain Ratio," he told NME.
The musician also said The Smiths - including Morrissey, Andy Rourke and Mike Joyce - looked like a band "all the f***ing time" and their jeans were specially manufactured by their manager, Joe Moss.
Click to continue reading The Smiths Never Wanted Factory Records Deal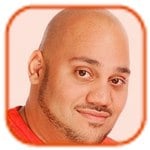 Posted by Andru Edwards Categories: Artist News, Upcoming Releases, Alternative, Rock
Morrissey has signed a deal to release his next album.
The 54-year-old singer, who has been without a label since the release of his last record Years of Refusal in 2009, has inked a new worldwide record deal with Universal Music's American-based Harvest Records.
In a statement, the singer said he was "thrilled" to have signed the contract and his tenth studio album will be released in the second half of 2014. The former frontman of The Smiths plans to head back into the studio in France later this month with producer Joe Chiccarelli, along with his longtime touring band, including guitarists Boz Boorer and Jesse Tobias, bassist Soloman Walker, drummer Matthew Walker and keyboard player Gustavo Manzur.
Morrissey, who released his autobiography last year, was advised by doctors to take it easy after suffering from a bleeding ulcer, double pneumonia and a throat condition in January 2013. He had to cancel a string of live dates after collapsing and being rushed to hospital but the singer now plans to tour again this year.
Click to continue reading Morrissey to Release New Album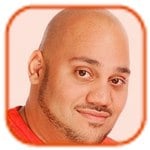 Posted by Andru Edwards Categories: Gossip, Reunions, Rumors, Rock
The Smiths' former drummer Mike Joyce insists he will never read Morrissey's autobiography.
The 50-year-old musician was with the band until they split in 1987 and later sued Morrissey and Johnny Marr over unpaid royalties, which is discussed in the book. Speaking to the new issue of Q magazine, Mike said, "I've not read the book, and I never will. I've got a pretty good idea of what's in there. I don't want to go down that route of putting out a statement saying that this or that is wrong."
However, he added that he would still be keen to take part in a Smiths reunion, saying, "Of course, we'd all do it we were asked. We were one of the greatest bands ever. As a performer, there was nobody better than Morrissey. But a reunion is never going to happen."
In November last year Johnny Marr was joined onstage by his former bandmate Andy Rourke in New York. The bass player accompanied him on two Smiths songs, "How Soon Is Now?" and "Please, Please, Please, Let Me Get What I Want," during Johnny's sold out headline show at Webster Hall in Manhattan.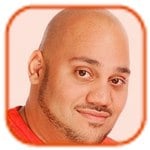 Posted by Andru Edwards Categories: Artist News, Concerts / Tours, Alternative, Pop, Rock
Morrissey doesn't know if he will perform live again.
The "Everyday Is Like Sunday" singer is currently hospitalized suffering from double pneumonia, a bleeding ulcer and gastrointestinal condition Barrett's esophagus. He has had to cancel all of his booked live dates, and isn't sure when he will take to the stage again.
"It takes a lifetime to find the right words, and at the moment, I haven't got them. I've been a colossal pain where this continuously unpredictable illness is concerned, and now the physical limits have been reached. The tour had, in fact, been fantastic for all of us - a new slice of life full of concentrated power. The audiences everywhere have given so much, although I know that neither of us will ever receive our due. I hope this isn't the end, and I hope there will be other chances, minus the heavy burden of illness. Knots of grief today, but full of resolve for tomorrow."
Over the weekend, the 53-year-old former Smiths frontman's publicist confirmed he had had to cancel the rest of his concerts in America due to ill health and they will not be rescheduled.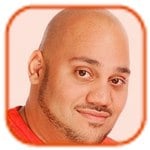 Posted by Andru Edwards Categories: Artist News, Concerts / Tours, Alternative, Pop, Rock
Morrissey has been hospitalized with pneumonia in both lungs.
The former Smiths frontman - who has suffered a string of health problems in recent months, including a bleeding ulcer, throat condition Barrett's oesophagus, and anaemia - was forced to cancel a show in San Francisco on Saturday due to the potentially life-threatening condition.
However, Morrissey - who only returned to the stage last month after axing a string of US dates because of his health woes - is hopeful of being well enough to perform at the Vive Latino Festival in Mexico on Thursday. A statement on fan site True to You said, "Morrissey is presently being treated in San Francisco for 'double pneumonia,' but remains on course to headline the Vive Latino festival in Mexico City on March 14. Morrissey's show at the Regency Ballroom in San Francisco will now take place on May 1."
Meanwhile, Morrissey also hit out at "extreme and silly" security at the Arlene Schnitzer Theater in Portland, where he performed on Friday: "Place an obese McDonalds fry-girl into a venue security uniform and she is suddenly Eva Braun."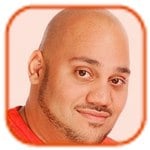 Posted by Andru Edwards Categories: Artist News, Gossip, Alternative, Pop, Rock
Morrissey has slammed modern musicians as having "nothing to offer."
The 53-year-old singer believes people are "encouraged not to think" so outspoken or political artists are not able to flourish, and few pop acts are able to work on their own terms.
"The arts have diminished, because we are now living through a time when we are encouraged not to think. No one making music wants to waste time struggling with art. A group like the Sex Pistols would never again be allowed to slip through, and there is no such thing in 2013 as a popular artist who sets their own terms for success. Whether it be Beyonce or Justin Bieber, we see singers who have absolutely nothing to offer anyone as they walk offstage clutching three Grammys in each hand," he said.
The "Panic" hitmaker also hit out at global stars such as Madonna - whom he branded McDonna - and claimed they are not loved by their audiences in the way he is adored by his fans:
Click to continue reading Morrissey Slams Modern Musicians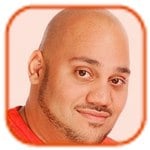 Posted by Andru Edwards Categories: Collaborations, Rock
Johnny Marr lives "in pursuit" of a songwriting relationship like the one he had with Morrissey.
The guitarist was a key member of 80s indie band The Smiths with Morrissey, and although they parted ways in 1987, he would still like to find another person who can write songs like him. Talking about Morrissey he said, "It was pretty apparent that he wasn't a blank canvas in terms of his ideas about being a singer. He was good to go and knew what he was about and where he wanted to go. It definitely felt like two equals. [In The Smiths] we were falling over ourselves with ideas that we were constantly amassing, and that's the greatest thing in the world. It's still what I'm trying to live my life in pursuit of, really. To find your opposite number who is up to speed was pretty remarkable."
Johnny also hopes The Smiths' lost demos for their first album, known as the Troy Tate Sessions, are eventually released.
Click to continue reading Johnny Marr in Pursuit of Morrissey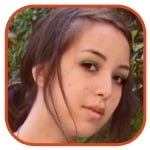 Posted by Robin Paulson Categories: Artist News, Concerts / Tours, Rock
Morrissey fans will be saddened to hear that the former Smiths frontman has been hospitalized at the William Beaumont Hospital in Michigan.
In addition to having to cancel his Thursday night show in Flint, Michigan due to his medical issue, the British singer also postponed concerts in Minneapolis and Chicago Friday evening and tonight, respectively.
Many of Morrissey's current tour dates are rescheduled from when he postponed them last year to care for his ailing mother. Fans who expected to see him perform in Flint were refunded their money while those in Minneapolis and Chicago were encouraged to hold on to their tickets for the TBA rescheduled dates.
No further information has been offered in regards to the seriousness of the singer's medical issue.
Read More

| Billboard via E! Online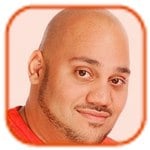 Posted by Andru Edwards Categories: Gossip, Reunions, Rumors, Rock
The Smiths are "never, ever going to reunite."
Morrissey's spokesperson has categorically denied rumors of a reunion for the "How Soon Is Now?" hitmakers and has hinted at tension between the group's members.
"The Smiths are never, ever, ever, ever, ever, ever, ever, ever going to reunite - ever," the singer's representative told Rolling Stone.
When probed as to why, he replied, "You'd have to ask Morrissey that. There's got to be a story there, and maybe one day it will be told."
The iconic British band formed in 1982 and split five years later, with frontman Morrissey going on to enjoy a successful solo career. The group's reunion was said to be a "done deal," but guitarist Johnny Marr's manager has also come forward to shoot down the rumors. "It isn't happening. We are fully focused on preparing Johnny's new album for release and booking shows for 2013," he commented.
Click to continue reading Morrissey Denies The Smiths Reunion
© Gear Live Media, LLC. 2007 – User-posted content, unless source is quoted, is licensed under a Creative Commons Public Domain License. Gear Live graphics, logos, designs, page headers, button icons, videos, articles, blogs, forums, scripts and other service names are the trademarks of Gear Live Inc.