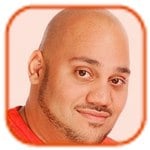 Posted by Andru Edwards Categories: Awards, Country, Hip-Hop & Rap, Pop, R&B / Soul
Taylor Swift led the winners at the Billboard Music Awards last night, taking home eight prizes.
The "We Are Never Ever Getting Back Together" hitmaker - who is known for her turbulent love life and relationships with stars including Harry Styles, Jake Gyllenhaal and John Mayer - paid tribute to her loyal fans as she picked up the evening's top honor, the coveted Artist of the Year prize.
"Thank you for making my music the soundtrack to your crazy emotions. You are the longest and best relationship I've had," she said.
As well as Artist of the Year, Taylor also took home honors including Top Female Artist, Top Country Artist, Billboard 200 Album and Top Country Album for Red, and Top Country Song for "We Are Never Getting Back Together."
Click to continue reading Taylor Swift Wins Eight Billboard Awards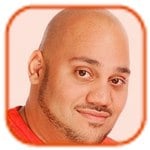 Posted by Andru Edwards Categories: Artist News, Gossip, Alternative, Pop, Rock
Morrissey has slammed modern musicians as having "nothing to offer."
The 53-year-old singer believes people are "encouraged not to think" so outspoken or political artists are not able to flourish, and few pop acts are able to work on their own terms.
"The arts have diminished, because we are now living through a time when we are encouraged not to think. No one making music wants to waste time struggling with art. A group like the Sex Pistols would never again be allowed to slip through, and there is no such thing in 2013 as a popular artist who sets their own terms for success. Whether it be Beyonce or Justin Bieber, we see singers who have absolutely nothing to offer anyone as they walk offstage clutching three Grammys in each hand," he said.
The "Panic" hitmaker also hit out at global stars such as Madonna - whom he branded McDonna - and claimed they are not loved by their audiences in the way he is adored by his fans:
Click to continue reading Morrissey Slams Modern Musicians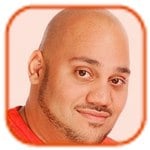 Posted by Andru Edwards Categories: Artist News, Concerts / Tours, Pop
Britney Spears was the top earning woman in music this year.
The X Factor judge - who neither released a new album or went on tour in 2012 - raked in an estimated $58 million in just 12 months, according to Forbes magazine.
Most of the 30-year-old popstar's profits - which are just slightly less than the $64 million she earned in 2010 - came from her comeback Femme Fatale tour that grossed $68.7 million worldwide, followed by her Femme Fatale album, in addition to her popular fragrance line with Elizabeth Arden and her endorsement deals.
Music attorney Lori Landew, who helped Britney negotiate her first record deal as a teenager, attempted to explain her huge success despite a few rough years, saying, "Britney has an electricity that connects with audiences on screen and off, and it is that intangible quality that always seems to leave her fans, old and new, breathless."
Click to continue reading Britney Spears Is the Highest Paid Woman in Music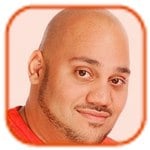 Posted by Andru Edwards Categories: Collaborations, Concerts / Tours, Performances, Hip-Hop & Rap, Pop
Madonna performed with Psy in New York last night. The "Girl Gone Wild" singer - who is currently on her worldwide MDNA Tour - unveiled the South Korean pop sensation as her special guest at the concert at the city's Madison Square Garden, where they performed a mash-up of her song "Give It To Me" and his cult smash "Gangnam Style." Madonna even performed Psy's "horse" dance - copied by stars including Mel B and Heidi Klum - and at one point crawled between his legs.
The event comes just a week after the 54-year-old star was "rejected" by Lady Gaga when she asked her to sing with her on stage. She told a crowd in Minnesota earlier this month, "I have the best fans in the whole world. So take that, Lady Gaga. You know, I invited her to sing with me on stage but she turned me down. It's OK. I've been rejected before. It's good to build character."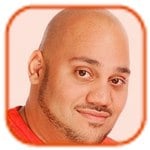 Posted by Andru Edwards Categories: Gossip, Music Videos, Rumors, Pop, New Releases
Madonna has decided against wearing a Muslim bridal dress in her new music video over fears for her safety.
The 54-year-old singer was planning to don a "Terror Bride" outfit - a combination of a traditional Iraqi bridal veil and a US soldier's uniform - in the video for upcoming single "Superstar" as a statement against oppression against women and war, but her advisors convinced her to ditch the political stunt because of the outrage it would be likely to cause.
"Madonna had the outfit ready to go. She was really proud of it and said it was her 'Terror Bride' costume. She had paraded around in it and said she was going to wear it in her next music video. At first when people started telling her it was madness she just brushed it off. But when they mentioned that her actions could put her life at risk she decided to ditch it from her video and certainly won't be wearing it on stage," a source said.
The Celebration hitmaker - who is a devotee of Jewish offshoot religion Kabbalah - had already tried the costume on, and while she is said to be "really disappointed" about not wearing the outfit, she hasn't ruled out donning the attire in a music video at some point in the future.
Click to continue reading Madonna Backs Down from Wearing Muslim Bridal Dress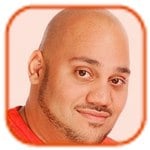 Posted by Andru Edwards Categories: Collaborations, Concerts / Tours, Gossip, Performances, Pop
Madonna wants Lady Gaga to perform with her. The "Give Me All Your Luvin" singer has invited the eccentric pop superstar to join her on stage during her MDNA Tour, despite previously accusing her of copying elements of her song "Express Yourself" in her single "Born This Way."
"Madonna just called to ask Gaga to perform with her at Yankee Stadium. Her manager reached out to us and said Madonna would like Gaga to perform with her," Gaga's writer-and-producer Vincent Herbert revealed.
Click to continue reading Madonna Wants to Perform with Lady Gaga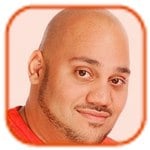 Posted by Andru Edwards Categories: Gossip, Pop, R&B / Soul
Adele has criticized pop stars who use sex to sell records.
The pregnant "Someone Like You" hitmaker has slammed her chart rivals - who include Rihanna, Madonna and Lady Gaga - who strip off in their videos to promote themselves and insists most female singers look very different in real life to how they look on screen.
"They don't look how they do in magazines or videos. I have seen them up close. Exploiting yourself sexually is not a good look. I don't find it encouraging," she said.
Adele has always had a fuller figure but she insists she would never go on a diet or change her image to try and be more successful. The 24-year-old singer - whose last album 21 has sold over 23 million copies worldwide - prefers to just let her music define her. "I have never seen magazine covers and music videos and thought, 'I need to look like that to be a success.' To sell more records I don't need to go that. I just stand there and sing. I'm not worried that I'm a 'plus size' and so much bigger than other artists. No matter what you look like the key is to be happy with yourself," she is quoted as saying.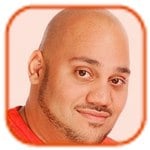 Posted by Andru Edwards Categories: Concerts / Tours, Gossip, Performances, Pop
Madonna has taken another swipe at Lady Gaga.
The singer dedicated her track "Masterpiece" to the younger star during a performance in Atlantic City, New Jersey, over the weekend, and appeared to accuse her of imitating her. "I love her. I love her. I do love her. Imitation is the highest form of flattery," she told the crowd. She then cryptically added, "And one day, very soon, we're gonna be on stage together. Just you wait."
Madonna, 54, has previously accused Gaga, 26, of copying her track "Express Yourself" on her single "Born This Way." She said, "I thought, 'What a wonderful way to redo my song'. I mean, I recognized the chord changes. I thought it was... interesting." During her current MDNA tour the star has also been performing a version of "Express Yourself" which leads into "Born This Way."
Click to continue reading Madonna Takes Another Swipe at Lady Gaga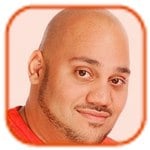 Posted by Andru Edwards Categories: Concerts / Tours, Gossip, Pop
Madonna has canceled plans to tour Australia.
The 53-year-old singer was expected to play in Sydney and Melbourne early next year - although no dates had been confirmed - but she will now wind up her tour in support of new album MDNA in December.
"Madonna's tour will end in South America in December as planned. That's all we can say," a spokesperson said. Stadiums in the two cities were believed to have been booked prior to the canceled plans.
Meanwhile, the singer began the latest leg of the tour in the UK at London's Hyde Park on Tuesday night. Madonna opened with a performance of single "Girl Gone Wild" before playing an MDNA-heavy set, occasionally airing classic tracks including "Papa Don't Preach," "Express Yourself" and "Like a Prayer."
While she has twice unveiled her breast during performances, the London show was more sedate, although she did briefly pull down her trousers to reveal her buttocks.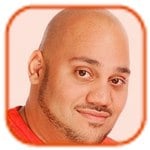 Posted by Andru Edwards Categories: Artist News, Gossip, Electronic, Pop
Deadmau5 has blasted Madonna, David Guetta and Skrillex.
The "I Remember" dance musician famously criticized Madonna after she appeared to ask fans who was taking drugs at one of her concerts, and has now said she should stay away from dance music: "You want to be 'hip' and 'cool' and 'funky grandma'? Fine. It's not my place to say you're irrelevant. If you're gonna come into my world, at least do it with a little more dignity. I understand she has millions more fans, and is way more successful than I'll ever be. But it's like talking about slavery at a f***ing blues concert. It's inappropriate."
Deadmau5 - real name Joel Zimmerman - also criticized two of the biggest DJs in the world, claiming there is very little skill in the way they perform.
"David Guetta has two iPods and a mixer and he just plays tracks - like, 'Here's one with Akon, check it out!' Even Skrillex isn't doing anything too technical. He has a laptop and a MIDI recorder, and he's just playing his s**t. People are, thank God, smartening up about who does what - but there's still button-pushers getting paid half a million. And not to say I'm not a button-pusher. I'm just pushing a lot more buttons."
© Gear Live Media, LLC. 2007 – User-posted content, unless source is quoted, is licensed under a Creative Commons Public Domain License. Gear Live graphics, logos, designs, page headers, button icons, videos, articles, blogs, forums, scripts and other service names are the trademarks of Gear Live Inc.