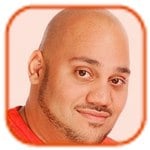 Posted by Andru Edwards Categories: Leaks, Upcoming Releases, Pop
One Direction is "annoyed" that their album Midnight Memories has leaked online.
The boy band's third studio album is set for release on November 25, but tracks emerged on the internet yesterday, and they are concerned it will affect record sales.
"It is annoying because there's this big build-up and it affects sales. We really want a number one, so we're just kind of hoping for the best now. Hopefully people go out and buy it," Liam Payne said.
Louis Tomlinson is also frustrated and would rather people wait until the official release. "It's just frustrating when you work so hard on an album and you kind of want everyone to hear it at the same time. Some select fans won't listen to it until it's out, which is great. But there are others who obviously can't help themselves," he added.
Click to continue reading One Direction Annoyed by Album Leak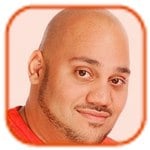 Posted by Andru Edwards Categories: Artist News, Gossip, Leaks, Release Dates, Rumors, Upcoming Releases
50 Cent's latest track has leaked online.
The rapper's track "(Don't Turn On Me) Warning You," featuring vocals by Skylar Grey, has appeared online, which he claims could ruin the release of his next album, Street King Immortal.
"Damn I may have lost this ALBUM. SH!t leaking off my old drive. This is crazy. #smsaudio. Look it's ever were a joint I did called DON'T TURN ON ME. it out now titled I'm warning you. That was a joint I did over a year ago in Detroit with EM. I hope nothing else got out #smsaudio (sic)" he wrote on Twitter.
He also confirmed the song was produced by Alex Da Kid and claims the leaked version isn't properly finished: "Yea Alex da kid did the track it's not even mixed (sic)."
50 appeared to have made a return in January when his track "My Life" featuring Eminem and Maroon 5's Adam Levine made it to number two in the UK charts. He then released two further tracks "Major Distribution" in February and "We Up" in March, but the album is yet to materialize.
Click to continue reading 50 Cent Track Leaks Online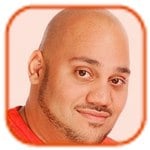 Posted by Andru Edwards Categories: Artist News, Leaks, Pop
Lady Gaga won't let computer hackers defeat her.
The superstar's comeback single "Applause" was leaked online before its scheduled release date and Gaga stands by the threat she made on Twitter when she heard the news. "Wanna grab some shovels and f**k up some hackers?" she wrote on Twitter.
Asked whether she still wants to attack the computer geeks who leaked the track, Gaga replied, "Yes, I did mean that Tweet. I just think, especially for the music industry right now, it's important that we all stick together, that we support one another and each other's records. Hackers leaking songs before they're released is detrimental to our marketing plan, so I thought it would be a funny way to tell everyone that we're OK over here in the Haus of Gaga. We got our team together very quickly to be ready for the release."
Click to continue reading Lady Gaga Lashes Out at Hackers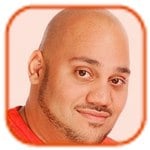 Posted by Andru Edwards Categories: Artist News, Awards, Gossip, Leaks, Rumors, Country, Hip-Hop & Rap, Pop
A new tape has surfaced of Kanye West ranting after the 2009 MTV Video Music Awards.
The "New Slaves" rapper famously interrupted Taylor Swift as she gave her acceptance speech for Best Video for "You Belong With Me" at the event, with a speech on why he felt Beyonce should have won. A recording has now emerged in which Kanye bizarrely seems to explains his actions were because he spent time re-writing his verse in Jay-Z and Rihanna collaboration "Run This Town," which was released earlier that year.
According to Gawkeronline.com, Kanye says, "I wrote my f***ing 'Run This Town' verse for a f***ing month! When I heard Eminem's verse on the Drake s**t, I went back and rewrote my s**t for two days. I cancelled appointments to rewrite! I f***ing care! You know what I'm saying? And that's what I'm saying. Because I did that, Taylor Swift cannot win over Beyonce!"
Click to continue reading New Kanye West VMA Rant Surfaces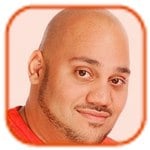 Posted by Andru Edwards Categories: Leaks, Release Dates, Upcoming Releases, Hip-Hop & Rap
Will.i.am is recording new tracks for his solo album to replace those leaked online.
The Black Eyed Peas singer was so angry tracks from solo album #willpower leaked, he is writing new ones to replace them. This means the release date has been delayed from the original September 24, so he can go back into the studio.
Urging fans to help him find the culprit who shared the songs, he Tweeted, "I'm trying to finish #willpower...& now because of all the leaks I have push the album back to make new songs...I will give you updates soon. If you know anyone that knows the people responsible #stopthem (sic)"
The tracks were leaked shortly after the singer's car was stolen last month during a launch party for the album. An anonymous man later claimed to have stolen the car and posted a video online threatening to leak the album. In the video the anonymous man rummages through a bag, saying, "Now what's inside, let's take a peak, gadgets, gadgets, songs to leak. I'll leak them here, I'll leak them there - I will leak them everywhere."
Click to continue reading Will.i.am Records New Tracks for His Album After Songs Were Leaked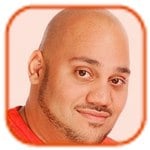 Posted by Andru Edwards Categories: Collaborations, Leaks, Upcoming Releases, Pop
Kesha has hinted her new single could feature Rihanna.
The "We R Who We R" hitmaker posted a video teaser for her track "Die Young," which features a waffle house waitress holding a piece of paper with an "R" written on it, which looks much like Rihanna's logo. A caption then flashes on screen which reads, "What's it all mean??? (sic)"
Also in the video, Kesha sings the song's chorus to a group of confused commuters on the Tokyo metro. Another caption reads, "Getting closer. get hyped. eternal boners (sic)."
Kesha - famed for her songs about getting drunk and partying - has previously said she plans to show her "vulnerable" side on her second, as-yet-untitled, album.
Click to continue reading Kesha Single to Feature Rihanna?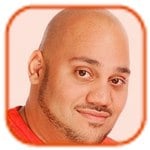 Posted by Andru Edwards Categories: Gossip, Leaks, Upcoming Releases, Hip-Hop & Rap
Kanye West raps about Kim Kardashian's sex tape in his new song.
The "Stronger" rapper - who has been dating the reality TV star for around five months - appears to make reference to Kim's infamous 2007 tape in latest track "Clique." The song - which was leaked to gossip website TMZ.com and will be featured on his album Cruel Summer - includes the line, "Eat breakfast at Gucci. My girl a superstar all from a home movie."
The sex tape stars Kim and her Kardashian and ex-boyfriend Ray J, and after it was leaked online, the 31-year-old socialite became a huge star. While he is singing about the sex tape, it was recently claimed Kanye - who has known Kim for four years - had refused to watch it.
"For all his bad-boy image, he's quite old-fashioned and [while they were still just friends] he thought it inappropriate to view Kim's tape. Now that they are a couple, there's no way Kanye's ever going to look at it," a source said.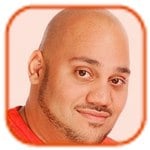 Posted by Andru Edwards Categories: Leaks, Upcoming Releases, Pop
A 31-year-old man Spanish man has been arrested over the leak of a new Madonna track. The suspect, identified only by the initials J.M.R., was arrested in the city of Zaragoza in northern Spain yesterday then subsequently charged and released, according to a police statement.
The leaked song, "Gimme All Your Love," surfaced online in November, greatly upsetting the singer and her team, with manager Guy Oseary urging fans to help track down the person responsible. He tweeted at the time, "Madonna told me this morning 'my true fans wouldn't do this'- whoever is responsible for this leak, we ask that you please stop (sic)! I'm very happy with the positive reaction to the demo, but we are very upset with whoever leaked the song!!!!!!!! (sic) We are asking that the fans please help us police any more leaks. We have a lot in store for you, but please respect the process (sic)."
Lawyers working for Madonna traced the leaked track to Spain and police said they found recordings of the song in a search of the suspect's belongings.
(FYI - You can also follow Albumista on Twitter.)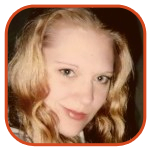 Posted by K.C. Morgan Categories: Gossip, Leaks, Upcoming Releases, Videos, Pop
Lady Gaga's "Judas" has unexpectedly leaked onto the Web, and it's already too hot for some listeners to handle. The lyrics, ostensibly written from the point of view of the Bible's Mary Magdelene, have some believers enraged.
The Catholic League has already taken offense to the song, but that was even before the single leaked onto the Internet. The content of the song itself -- not to mention the title -- won Gaga a heated response. In a statement, League president Bill Donohue said "this is a stunt," and "Lady Gaga tries to continue to shock Catholics and Christians in general."
Take a listen to the video and decide for yourself -- sinfully good, or just plain sinful?
Read More

| Huffington Post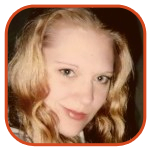 Posted by K.C. Morgan Categories: Leaks, Pop

A song Katy Perry recorded for her Teenage Dream album has leaked to the Internet, and fans are already hoping for a re-issue of the album which will include the new track.
The song, "Part of Me," can be heard in the audio clip above.
Read More

| The Huffington Post

© Gear Live Media, LLC. 2007 – User-posted content, unless source is quoted, is licensed under a Creative Commons Public Domain License. Gear Live graphics, logos, designs, page headers, button icons, videos, articles, blogs, forums, scripts and other service names are the trademarks of Gear Live Inc.