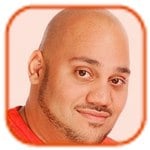 Posted by Andru Edwards Categories: Artist News, Gossip, Industry News, Rumors, Hip-Hop & Rap, Pop, R&B / Soul
Beyonce has sacked her manager and become her own boss.
The "Drunk In Love" hitmaker and Jay Z are now in total control of her career after ditching Live Nation executive Faisal Durrani, although her husband doesn't hold an official professional position.
"Jay has been heavily involved in Beyonce's career for years, and was instrumental in organizing the Mrs. Carter Show World Tour. But he isn't officially regarded as her manager - she really is independent," a source said.
The change in focus is to make sure her career is handled with her family in mind, and with the couple reportedly keen to give their two-year-old daughter Blue Ivy a sibling in the future. "Now the couple have Blue, she wants to make sure her family come first at all times, especially as there's talk of them adding to the brood. The best way to do that is to make sure all managerial decisions are made by her and her husband - together," the insider added.
Click to continue reading Beyonce Sacks Her General Manager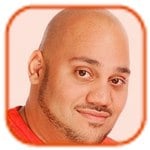 Posted by Andru Edwards Categories: Collaborations, Hip-Hop & Rap, Pop, R&B / Soul, iTunes, New Releases
Beyonce recorded "about 80 songs" for her surprise album.
The 32-year-old singer released her self-titled record earlier this month following a year of hard work, and she admits she had a hard job of whittling the tracks down to a selected amount.
Speaking in her Part 3 Run 'N Gun video chat on YouTube, she said, "When I started picking the songs that I gravitated towards, because I recorded about 80 songs, it was the songs that were more effortless to me that stuck around." The album features a collaboration with her husband Jay Z - whom she shares two-year-old daughter Blue Ivy with - on the song "Drunk in Love," and she believes the track worked well because they just had fun: "I kind of free-styled the verse, and Jay went in and he started flowing out his verse. We just kinda had a party. It was so great, because it wasn't about any ego, we weren't trying to make a hit record. we were just having fun. and I think you can hear that in the record."
Click to continue reading Beyoncé Recorded 80 Songs for Surprise Album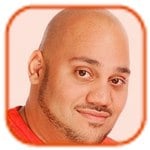 Posted by Andru Edwards Categories: Concerts / Tours, Hip-Hop & Rap, Rock
Paul McCartney is influenced by Beyonce. The 71-year-old singer/songwriter makes a point of checking out the live shows by current chart artists because he wants to make sure his own concerts don't seem "old fashioned."
"If I'm gonna do a tour I like to go and see what other people are doing. I don't wanna bring my tour out and be amazingly old-fashioned. So if people are going, 'Oh man Beyonce, she was killer!' I like to go there and go, 'Yeah, we can do better than this.'"
Click to continue reading Beyonce Inspires Paul McCartney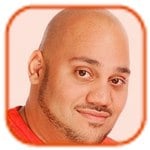 Posted by Andru Edwards Categories: Artist News, Hip-Hop & Rap
Jay Z didn't pay to exhibit his new album artwork in Salisbury Cathedral. The "Picasso Baby" rapper choose Salisbury Cathedral in Wiltshire for the global reveal of the artwork for his new album Magna Carta ... Holy Grail because the religious building holds part of the original 787-year-old historical Magna Carta document.
The hip-hop star's black-and-white artwork went on display next to four pages from the original 1215 Magna Carta - a 63-clause charter setting out the origins of English democracy - and although he didn't pay for the stunt, it is rumored he will perform a private show for the Dean of the Cathedral, June Osbourne. "I hope he does play [a show for us]! That would make my children's year. And mine too!" she told NME.
Click to continue reading Jay Z's Free 'Magna Carta' Display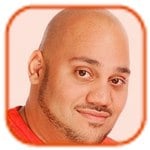 Posted by Andru Edwards Categories: Artist News, Collaborations, Gossip, Reunions, Hip-Hop & Rap
Timbaland fell out with Jay-Z and almost didn't appear on Magna Carta Holy Grail.
The producer and rapper teamed up for the track "BBC" on Jay-Z's latest album, but it nearly never happened, as they fell out after working on Jay-Z's The Blueprint 3, released in 2009, together.
In an interview on REVOLT TV Timbaland said, "Jay and I fell out. I missed his 40th [birthday.] It was over petty stuff. It was more personal stuff and disagreements. It was not industry-related. It was personal, and I was wrong."
The stars, who have worked closely together for over ten years, reunited while Timbaland was working on Justin Timberlake's 20/20 Experience and resolved their issues when they realized they were "better together."
Click to continue reading Jay-Z and Timbaland Fell Out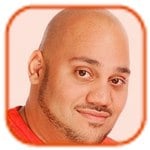 Posted by Andru Edwards Categories: Artist News, Collaborations, Hip-Hop & Rap, New Releases
Jay-Z credited a 16-year-old unknown producer on his latest album Magna Carta Holy Grail. The 43-year-old rapper - who has worked with a string of high profile stars including Justin Timberlake and Pharrell Williams on the songs - decided to work with talented Ebony Oshunrinde after he was given one of her tracks by his friend Travis Scott.
The school girl - who is also known as Wondagurl - has only just finished 11th grade and she revealed she has received a lot of requests to work with her since appearing in the credits of the album. "It's a really good feeling. I want to show young people that they can do it. Travis texted me and said, 'I'm about to change your life.' Usually, that doesn't happen to 16 year-olds. A lot more people want to work with me now. It's pretty cool," she told The Sun.
Click to continue reading Jay-Z Chooses 16-Year-Old Girl to Produce New Song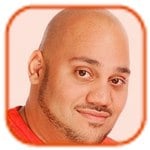 Posted by Andru Edwards Categories: Artist News, Release Dates, Upcoming Releases, Hip-Hop & Rap
Jay-Z has announced his new album Magna Carta Holy Grail. The "Run This Town" rapper will release his twelfth studio album worldwide on July 4 in a unique new deal with mobile phone company Samsung.
Jay announced the new record in a three-minute commercial for Samsung, which aired on TV last night during the NBA basketball game between the Miami Heat and San Antonio Spurs. In the clip, the rapper is seen recording new music in the studio with a slew of top collaborators including Pharrell Williams, Timbaland, Swizz Beats and Rick Rubin. "The idea is to really finish the album and drop it. Giving it to the world at one time and letting them share it, and it goes out," he said.
The album will first be made available for free to one million lucky fans who own the Samsung Galaxy S III, Galaxy S 4 or Galaxy Note II. The phone users will be able to download the record at 12.01am on July 4 through a special app on their mobile phones, while the album's general release will follow 72 hours later.
Click to continue reading Jay-Z Announces New Album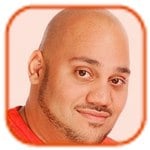 Posted by Andru Edwards Categories: Collaborations, Concerts / Tours, Performances, Hip-Hop & Rap, Pop, R&B / Soul
Beyonce was joined on-stage by husband Jay-Z at the Sound of Change concert last night. The couple - who together have a 16-month-old daughter Blue Ivy - performed their huge hit "Crazy In Love" much to the delight of the crowd at London's Twickenham Stadium. They even shared a kiss on stage in front of the adoring fans at the show in aid of The Chime For Change charity which funds education, health and justice projects for women.
Appropriately opening her set with "A Change Is Gonna Come," the superstar led the crowd through a set filled with hits like "If I Were A Boy" and "Single Ladies." She also paid tribute to the late Whitney Houston - which was also done on her Mrs. Carter Show World Tour - saying, "We will always love you, Whitney" during a performance of "I Will Always Love You." Beyonce then brought her headline performance to an end with the ever-powerful "Halo," closing a hugely successful event.
Click to continue reading Jay-Z Joins Beyonce at Sound of Change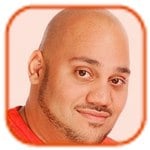 Posted by Andru Edwards Categories: Collaborations, Upcoming Releases, Hip-Hop & Rap, Pop, R&B / Soul
Pharrell Williams has produced a track for Jay-Z which is like a "Stanley Kubrick movie."
The rapper and producer has joined forces with the hip-hop star to record for the follow up to his The Blueprint 3 album, and compares their work to the notorious filmmaker, famed for his attention to detail, perfectionism and tackling of grand concepts. Referring to the director - whose projects include A Clockwork Orange and The Shining - Pharrell told radio station Hot 97, "Rain Man is back, Rain Man is back. I gave him a straight up Stanley Kubrick movie."
Jay-Z refers to himself as the Rain Man because of his ability to come up with rhyming lyrics effortlessly. The reference is a tongue-in-cheek comparison to the gifted autistic character Raymond Babbitt who has incredible memory recall, as portrayed by Dustin Hoffman in the 1988 film Rain Man.
Pharrell also listed other big names he is collaborating with, including Jay-Z's wife Beyonce, Jennifer Hudson, Busta Rhymes, Kendrick Lamar and No Doubt.
Click to continue reading Pharrell and Jay-Z's Music Is Like a 'Stanley Kubrick Movie'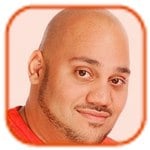 Posted by Andru Edwards Categories: Upcoming Releases, Pop, iTunes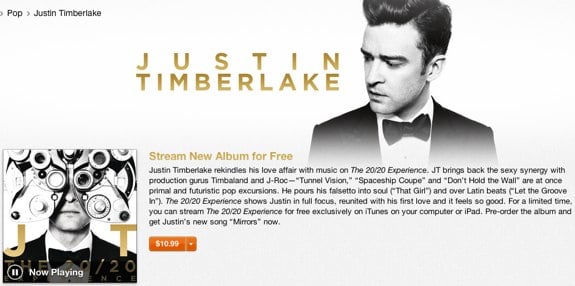 iTunes is allowing everyone to stream the new Justin Timberlake album, The 20/20 Experience (his first in 7 years!) for free, right now. The album release date is March 19th, but you can play it right now in its entirety, a full week early. The only catch? The album is pretty much one full track, so you can't skip around or put a song on repeat. Head on over to iTunes to listen to the 20/20 Experience.
© Gear Live Media, LLC. 2007 – User-posted content, unless source is quoted, is licensed under a Creative Commons Public Domain License. Gear Live graphics, logos, designs, page headers, button icons, videos, articles, blogs, forums, scripts and other service names are the trademarks of Gear Live Inc.