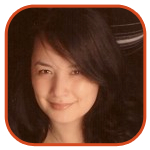 Posted by Veronica Santiago Categories: Performances, Hip-Hop & Rap
So Eminem's already released a new single, debuted a tabloid-worthy video and appeared in public at the Hall of Fame induction ceremony. What could possibly be next for the Oscar-winning rapper? The performance.
On May 31, Eminem will mark his musical return to the stage at the 2009 MTV Movie Music Awards. The 8 Mile star was the first person - outside of host Andy Samberg - announced for the 18th annual event.
Although it hasn't been confirmed which song he will be performing, it wouldn't be unlike the network to park Kim Kardashian, Lindsay Lohan and Britney Spears in the front row for an awkward "We Made You" number.
The awards ceremony will come almost two weeks after the debut of Eminem's new album, Relapse.
Read More

| Rolling Stone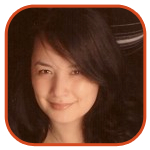 Posted by Veronica Santiago Categories: Videos, Hip-Hop & Rap
Celebrities watch out. Eminem is back from his leave of absence and ready to pick up where he left off.
In his new video for "We Made You," the rapper takes on nearly every tabloid target of the past year. (Jessica Simpson, Kim Kardashian, Sarah Palin, Lindsay Lohan, Britney Spears and Amy Winehouse are just a few of the "lucky" ones.)
But Marshall Mathers doesn't only touch on the females of Hollywood. With the help of Dr. Dre, he also incorporates Star Trek, Transformers, Rain Man, Bret Michaels, John Mayer and Elvis into the clip.
Eminem's next album, Relapse, will be released on May 19.
Read More

| MTV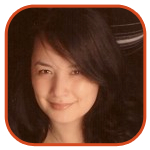 Posted by Veronica Santiago Categories: Awards, Hip-Hop & Rap
Even though they will become only the second hip hip act inducted into the Rock and Roll Hall of Fame, Run-D.M.C. won't be bringing the house down this weekend.
At Saturday's ceremony in Cleveland, attendees will not see any musical performance from the two remaining survivors of the group. Instead, a video montage will be used to celebrate their history.
After the shooting death of DJ Jason "Jam Master Jay" Mizell in 2002, Joseph "Rev Run" Simmons and Darryl "DMC" McDaniels made the decision not to perform together again. "For me, I tell people, 'Do you want to see me and Run running around without Jay?' " DMC told MTV News. "They tell me I could get Grandmaster Flash [to fill in]. But I can get any DJ in the world if I want. It wouldn't be right. I can't replace my drummer."
Click to continue reading No Run-D.M.C. Performance at Hall of Fame Ceremony
Read More

| MTV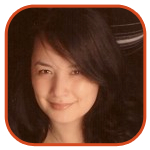 Posted by Veronica Santiago Categories: Collaborations, The Charts, Hip-Hop & Rap
Kelly Clarkson may have just had the biggest leap on Billboard's Hot 100, but Eminem is breaking records of his own.
"Crack the Bottle," Marshall Mather's collaboration with 50 Cent and Dr. Dre, just scored the most digital downloads during a song's debut week. The single was purchased 418,000 times, approximately 180,000 times more than Clarkson's "My Life Would Suck Without You."
Only Flo Rida's "Low" (467,000) and Lady GaGa's "Just Dance" (419,000) have done better than "Bottle."
"Lose Yourself" was Eminem's only other song to reach the top of the Hot 100. That song spent 12 weeks at #1 after its 2002 release.
Read More

| Billboard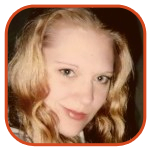 Posted by K.C. Morgan Categories: Collaborations, Reunions, Upcoming Releases, Hip-Hop & Rap
Eminem and Dr. Dre will be reunited again on Relapse, the album which will mark Eminem's return to the rap scene.
The real Slim Shady recently spilled to Billboard magazine. "Me and Dre are back in the lab like the old days," he explained. "Just him banging away on tracks and me getting that little spark that makes me write to it."
The Dre-Shady partnership has worked very successfully on past albums. According to reports, Dre even suspended work on his own album, Detox, to work on Relapse.
"I don't have chemistry like that with anyone else as far as producers go - not even close," Eminem said of the partnership. "Dre will end up producing the majority of the tracks on Relapse. We are up to our old mischievous ways ... let's just leave it at that."
Read More

| MSNBC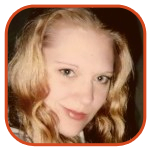 Posted by K.C. Morgan Categories: Upcoming Releases, Hip-Hop & Rap
Just when you thought Eminem was well off the rap radar, the former superstar is in the spotlight again. His "I'm Having a Relapse" is making the rounds of the Internet, there's talk of a possible new tour…and he's even got a book coming out.
I know what you're thinking - does it carry a parental warning? Can the rapper who can't get through a ditty without dropping the "f-bomb" several times really compose a coherent literary sentence? According to early reviews, the memoir is a rather poignant look at the life of this poor kid-turned celebrity.
The book, "The Way I Am" details the childhood and growing years of Marshall Bruce Mathers III (better known as Slim Shady, Eminem and "that white guy who raps"). The 200 pages of the book are stuffed with text and never-before-publicly-seen pictures that take fans inside the hard life of this celeb.
The tome's prologue offers some insight into where Eminem has been hiding since 2006, when the death of his best friend Deshaun Holton (rapper Proof) caused him to leave the limelight. "After he passed, it was a year before I could really do anything normally again," the book explains. "It was tough for me to even get out of bed, and I had days when I couldn't walk, let alone write a rhyme."
Proof, also a Detroit denizen, helped get Slim Shady into the city's scene.
The book actually holds back little. Eminem recounts his drug abuse problems, how he invented the character Slim Shady and even his love life. It hits shelves tomorrow, conveniently close to the time when his latest album, Relapse, will debut (which will be some time before the year 2008 is over).
Read More

| Yahoo News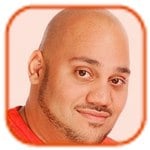 Posted by Andru Edwards Categories: Rumors, Videos, Hip-Hop & Rap
It's been years since we heard from rap superstar Eminem, but just as quickly as he disappeared from the scene four years ago, talk of his return is taking over at the water cooler of hip hop. His last original album was Encore (iTunes), back in 2004. A year later he released a greatest hits album, Curtain Call, with no new material on it. Then in 2006 he led a project called The Re-Up, but again, his lyrical contributions were sparse. Just when we were about to write off Slim Shady, we got word that he was going to be dropping an album by the end of the year. We figured that was near impossible, so we didn't report on it. Then, out of nowhere, everywhere we turned we were reading quotes from Eminem himself, saying he has been back in the studio, and is aiming at getting his album, Relapse, out the door before the end of 2008. That means sometime in the next 9 weeks or so.
A taster track, "I'm Having a Relapse", has already been leaked to the Internet, and is featured in the video above. Do be aware that there is some offensive language in the track. Rumor has it that Dr. Dre is producing most of the album (which likely explains the delay in his album, Detox,) and if that is the case, then we can likely expect a return to the roots of The Slim Shady LP (iTunes) and The Marshall Mathers LP (iTunes), both runaway hits. 50 Cent is also reportedly working with Eminem on the album as well. Hopefully, we'll find out if Em is truly back again before Christmas.
© Gear Live Media, LLC. 2007 – User-posted content, unless source is quoted, is licensed under a Creative Commons Public Domain License. Gear Live graphics, logos, designs, page headers, button icons, videos, articles, blogs, forums, scripts and other service names are the trademarks of Gear Live Inc.