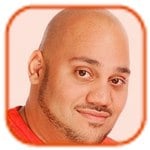 Posted by Andru Edwards Categories: Artist News, Collaborations, Upcoming Releases, Rock
Paul McCartney has joined his son in the recording studio. The ex-Beatles icon's son, James - one of his four children with late wife Linda McCartney, along with Heather, Mary and Stella - called on his father for a helping hand while recording his second studio album.
The 35-year-old musician is hard at work on his follow-up to 2011 debut The Complete EP Collection - which collected previous releases "Available Light" and "Close at Hand" - and his dad was only happy to lend a hand.
Paul, 70, posted a picture of the pair by a mixing desk on Twitter with the caption, "Having fun in the studio with James on his new album." James also tweeted about the studio session, writing, "In the studio with Dad having a great time working on the new album."
Click to continue reading Paul McCartney in the Studio with His Son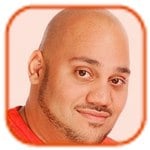 Posted by Andru Edwards Categories: Collaborations, Gossip, Hip-Hop & Rap, R&B / Soul
Snoop Lion claims he discovered Pharrell Williams.
The "Drop It Like It's Hot" rapper has credited himself with helping The Neptunes producer become one of the biggest names in music by taking a chance on him when he was up and coming.
Snoop - formerly known as Snoop Dogg - told GQ magazine, "When I worked with Pharrell, nobody knew what I was doing but me. I knew what he would do. Everybody laughed and said, 'You working with him?' And when's the hit? BOOM, BOOM BOOM, BOOM BOOM! I know what I'm talking about."
Snoop first collaborated with Pharrell and producing partner Chad Hugo in 2002 on his sixth studio album, Paid Tha Cost To Be Da Bo$$. The Neptunes were formed in 1992 but achieved breakthrough success in 1999, producing the single "Got Your Money" for Ol Dirty B*****d, although at that time they also already had ties to Snoop.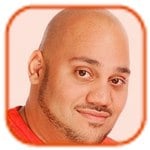 Posted by Andru Edwards Categories: Collaborations, Upcoming Releases, Rock, Soundtracks
Dave Grohl's Sound City Players supergroup will include John Fogerty and Stevie Nicks. Former Creedance Clearwater Revival singer John and and Fleetwood Mac vocalist Stevie will join Dave when he unveils the all-star band at the Sundance Film Festival in Utah on January 18.
The band will play at the festival to premiere Dave's new film, Sound City, a documentary about the recording studio of the same name in California. The supergroup will also feature Nirvana bassist Krist Novoselic; Cheap Trick's Rick Nielsen; Foo Fighters members Chris Shiflett, Taylor Hawkins, Pat Smear and Nate Mendel; Rage Against the Machine's Brad Wilk and Slipknot's Corey Taylor, among others.
The band are expected to play songs from the soundtrack to Sound City, which was written and recorded especially for the film.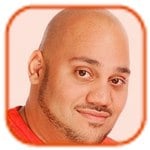 Posted by Andru Edwards Categories: Collaborations, Gossip, Upcoming Releases, Hip-Hop & Rap, Pop, R&B / Soul
Beyonce and Lady Gaga have hinted at a new collaboration.
The pair - who appeared together on 2009 hit "Telephone" and extended version "Video Phone" - have fueled rumors they have returned to the studio by posting pictures of them wearing similar earrings. In November, Gaga posted a photograph on Instagram of a pair of earrings engraved with the word "Ratchet," while in December, Beyonce posted two photos of similar pieces of jewelry. On December 29, Beyonce posted a photo of the bamboo earrings alongside a pair of purple printed flat shoes, and followed it up the next day with another image of herself wearing the earrings.
It is thought they refer to a track called "Ratchet," which is also set to include rapper Azealia Banks, and may be released later this month as the lead single from Gaga's new album, ARTPOP.
Click to continue reading Beyonce and Lady Gaga Team Up Again?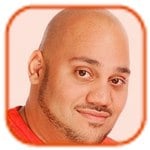 Posted by Andru Edwards Categories: Artist News, Collaborations, Gossip, Upcoming Releases, Rock
Dave Grohl will debut a new supergroup later this month. The band will be called the Sound City Players and are scheduled to make their debut performance at the Sundance Film Festival in Utah. Dave will be at the festival to premiere his new film, a documentary about the Sound City recording studios in California.
As a clue to who may appear with Dave, he recently released a preview of the soundtrack to the film - titled "Sound City" - which sees him collaborate with a number of stars on tracks including Trent Reznor, Queens of the Stone Age's Josh Homme, Fleetwood Mac's Stevie Nicks, members of Rage Against the Machine and Black Rebel Motorcycle Club, and other members of his band Foo Fighters.
The soundtrack also features the track "Cut Me Some Slack," which features ex-Beatles singer Paul McCartney and was premiered by Paul with ex-Nirvana members Dave, Krist Novoselic and Pat Smear at the 12.12.12 benefit concert in New York last month.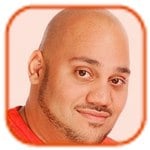 Posted by Andru Edwards Categories: Artist News, Collaborations, Gossip, Upcoming Releases, Pop
Britney Spears has begun work on hew eighth studio album.
The "Gimme More" hitmaker is teaming up with writer Elijah Blake - who has previously worked with stars including Rihanna and Usher - for the follow up to 2011's Femme Fatale and the songwriter thinks fans will be "surprised" by the tracks.
"I think her fans will be surprised by it. I would say it's definitely the 'unexpected' Britney in so many ways, in that she's playing with new textures and stomping on new grounds and genres," Elijah said. "I've definitely had the pleasure of starting on something I think is going to be big with her," he also wrote on Twitter.
No further information about the record has been released, but Britney, 31, was previously spotted in a recording studio with Rodney "Darkchild" Jerkins. Blackout producer Danja has also previously confirmed he would work with her again.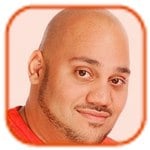 Posted by Andru Edwards Categories: Artist News, Collaborations, Rock
Jack White says Meg White was "uninterested" throughout The White Stripes career.
The "Hotel Yorba" duo found fame in 2001 - a year after divorcing as a couple - becoming one of the biggest rock bands of the last decade, before splitting in 2011, but Jack claims drummer Meg never showed the same level of enthusiasm as himself about the band.
"In The White Stripes it was impossible to share the good moments with Meg because she was very uninterested. If something nice happened, it wasn't like we would hug or have a drink. That wasn't what went on. We would record a White Stripes song in the studio and it would be me, Meg and an engineer. So we would finish a mix of a song and I'd say, 'Wow! That's pretty good!' I'd look around and Meg would just be sitting there, and the engineer would just be sitting there. So it'd be sorta like, 'OK... Let's just move on to the next one.' It was just me by myself. But it was the best thing for me. It taught me a lot about trusting my gut."
Click to continue reading Meg White Uninterested in The White Stripes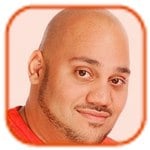 Posted by Andru Edwards Categories: Artist News, Collaborations, Upcoming Releases, Pop
Michael Buble is set to duet with Reese Witherspoon. The "Haven't Met You Yet" singer confirmed he will collaborate with the actress - who won an Oscar for her portrayal of June Carter Cash in musical film Walk the Line - for his new studio album.
Michael, 37, revealed he is a fan of the Legally Blonde star and put out feelers to Reese, 36, about recording together for his next record. Asked about the duet, he told ITV1's Daybreak, "By all accounts it would be true. I just really am a big fan, and so myself and my camp, we wanted to do this with her, and we were thrilled that she was excited about it too."
Reese has previously admitted she found the experience of working on Walk the Line - in which she starred opposite Joaquin Phoenix - horrifying, calling it the toughest movie she had ever made: "I had to do four months of rehearsals. I had to learn to play autoharp. I had to take singing lessons. I had to record an album, which was the most challenging, horrifying experience of my life. Me singing in front of people while they're listening to me is just horrifying."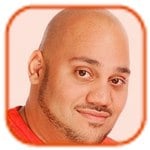 Posted by Andru Edwards Categories: Collaborations, Gossip, Hip-Hop & Rap, Pop
One Direction wants to collaborate with Jay-Z. The boy band - made up of Harry Styles, Liam Payne, Louis Tomlinson, Niall Horan and Zayn Malik - are huge fans of the rapper and would love to work with him, but fear they aren't "cool enough."
"I would love to do a hip-hop collaboration with Jay-Z. I don't know how to talk to him, though. I think he's wicked! I love Jay-Z. It upsets me that we're not cool enough, but I wish we could," Liam told MTV News.
Click to continue reading One Direction Want to Collaborate with Jay-Z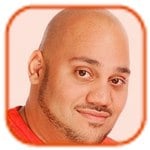 Posted by Andru Edwards Categories: Collaborations, Gossip, Pop, Rock
Kesha is desperate to collaborate with Keith Richards. The "Die Young" singer is a huge fan of The Rolling Stones guitarist and says it would be a dream come true to record a track with him.
"Keith Richards is like the end-all, be-all for me. I'm gonna keep trying to work with him until the day I die probably," she said.
Click to continue reading Ke$ha Wants a Keith Richards Collaboration
© Gear Live Media, LLC. 2007 – User-posted content, unless source is quoted, is licensed under a Creative Commons Public Domain License. Gear Live graphics, logos, designs, page headers, button icons, videos, articles, blogs, forums, scripts and other service names are the trademarks of Gear Live Inc.