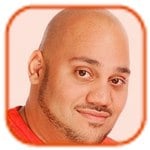 Posted by Andru Edwards Categories: Collaborations, Gossip, Electronic, Pop, New Releases
Daft Punk thinks Auto-Tune is ruining pop music. Though the duo - Guy-Manuel de Homem-Christo and Thomas Bangalter - like experimenting with the vocal-tweaking software in a "fun" way, they think it is over-relied on to make a singer's voice sound perfect.
"Pop music is into the uncanny valley. For example, take Auto-Tune. Auto-Tune as an effect is very fun. We put it in the same category as the wah-wah pedal. It's pleasing to the ear and creates those funky artefacts, a bit like the clavinet in Stevie Wonder's 'Superstition.' The other use of Auto-Tune is the invisible one, where you put the voices of the performers in and you set the thresholds so you can't hear the Auto-Tune is there. It makes the voice 'perfect.' If you're using it to solve small imperfections, you're creating something that isn't human. Would you Auto-Tune Roger Daltrey on 'Tommy'? Or Simon & Garfunkel? It stops being a fun effect and becomes like a clone from a terrifying sci-fi movie," Thomas said.
Despite their success as dance music pioneers, the "Get Lucky" duo admit they have always secretly wanted to be like The Strokes, whose frontman Julian Casablancas is one of their collaborators on new album Random Access Memories.
Click to continue reading Daft Punk Think Auto-Tune Ruins Music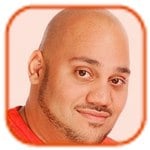 Posted by Andru Edwards Categories: Artist News, Collaborations, Gossip, Rumors, Hip-Hop & Rap, Pop
Miley Cyrus and Justin Bieber are recording new music together. The "Can't Be Tamed" singer was spotted leaving a Hollywood recording studio within minutes of Justin, 19, on Thursday and they are believed to be working on a collaboration.
"There aren't that many recording booths at this studio, they must be doing something together. Justin and Miley left within minutes of each other - it's too coincidental. There's gotta be a collaboration in the works," a photographer from X17online.com said.
Miley recently worked with gangster-rapper-turned-reggae artist Snoop Lion on the song "Ashtrays and Heartbreaks." He said, "Miley Cyrus was always a great singer to me and I knew she was a fan so it was great for us to collaborate. It's what she's going through and what I'm going through, she makes great music."
Click to continue reading Miley Cyrus Collaborating with Justin Bieber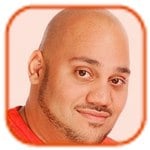 Posted by Andru Edwards Categories: Artist News, Collaborations, Gossip, Upcoming Releases, Hip-Hop & Rap
Kanye West's new album is from "the year 3000."
The "Stronger" hitmaker has been working on his sixth solo LP and his friend and G.O.O.D. Music affiliate Travi$ Scott, who has heard some of the tracks, thinks fans may not be ready for the futuristic sound of the record: "That s**t is like some next-level 3000. We're already in the year 3000 f***ing with that s**t and that's why I love hanging out with those guys over there. You get caught on to that new s**t extra fast."
Though Travi$ refused to say much about the album, he admitted he loves being part of Kanye's G.O.O.D. Music colllective because he has learned a lot - and gets treated to "information" before anyone else. "You know how he feels about his s**t. What I can say is, it's cool as f**l, you just learn a lot, you see a lot, you hear a lot and you just get the information super-early. That's what influences me to work 13 times as hard," he added in an interview with MTV.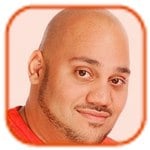 Posted by Andru Edwards Categories: Concerts / Tours, Performances, Pop, Rock
Katy Perry performed with the Rolling Stones in Las Vegas on Saturday night. The "Part Of Me" hitmaker took to the stage at MGM Grand Garden Arena with the legendary rockers as part of their 50 and Counting tour, wowing the crowds with a duet alongside frontman Sir Mick Jagger to their track "Beast of Burden" from hit record Some Girls.
Shortly after the gig, an excited Katy took to her Twitter to share her delight with fans: "Yes, I just did gyrated on Mick Jagger. WHAT?! #Stones50 (sic)"
The band - made up of Mick, Keith Richards, Ronnie Wood and Charlie Watts - were also joined by their former member Mick Taylor and the quartet looked back on the night's antics with a series of tweets and photos. "Tonight the Rolling Stones rocked Las Vegas! They were joined by Katy Perry for Beast Of Burden and Mick Taylor for Midnight Rambler and (I Can't Get No) Satisfaction #stones50 (sic)" one wrote.
Katy's appearance follows a string of big names who have surprised the audience by turning up with the rockers.
Click to continue reading Katy Perry Joins Rolling Stones in Las Vegas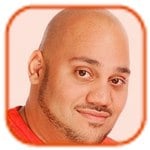 Posted by Andru Edwards Categories: Artist News, Collaborations, Upcoming Releases, Pop, New Releases
Mariah Carey feels there is a "lot of pressure" on her new album. The diva released comeback track "#Beautiful," featuring Miguel, on Monday and is racing to complete her eleventh studio album in time for summer.
Taking about a release date, she told radio host Ryan Seacrest, "Probably we're talking about earlier than mid-summer, which is a lot of pressure on me because I want these last few records to be just as good as the first records I started."
Mariah wrote "#Beautiful" with Miguel and was impressed with how in tune with each other they both were in the studio. "We got together, he had starting writing this song with just the guitar riff. And I have to say this about him as a collaborator, sometimes when you haven't worked with somebody you don't know really what they do in the studio... And if they have the same kind of love for music that I have... And he's the truth. We just wanted to do something different that has a texture that feels fresh," she explained.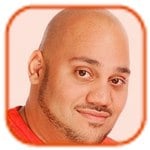 Posted by Andru Edwards Categories: Artist News, Collaborations, Gossip, Leaks, Rumors, Upcoming Releases, Electronic, Hip-Hop & Rap, R&B / Soul
Kanye West has reportedly collaborated with Skrillex and Odd Future on his new album. The rapper boasts the dubstep producer and members of the rap collective among a huge roll call of guest stars on his sixth studio album, according to Rolling Stone magazine.
Kanye reportedly worked on the record in secret, recording in Paris' Le Meurice hotel, and is believed to be ready to release it next month after he tweeted "June Eighteen" last week.
Click to continue reading Kanye West Working with Skrillex?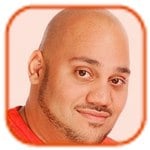 Posted by Andru Edwards Categories: Collaborations, Gossip, Upcoming Releases, Hip-Hop & Rap, Pop, R&B / Soul
Beyonce has worked with Diplo on a new track.
The producer and his former Major Lazer partner Switch produced "Run the World (Girls)" - the first single from Beyonce's last album, 4- and he has been back in the studio with her again, although it is not yet known if their collaboration will be on her forthcoming fifth record.
"I'm in the middle of something for her at the moment," Diplo cryptically explained.
Beyonce is not the only pop titan the producer - who rose to fame after producing "Paper Planes" for M.I.A - has worked with, as he produced some songs on Justin Bieber's 2012 album Believe and was impressed with the 19-year-old star's skills: "The craziest thing about Justin Bieber is that the kid is crazily good at everything. He's really good at ping pong, the kid can rap, he has awesome hair, he's super cool and super nice."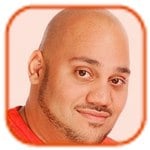 Posted by Andru Edwards Categories: Collaborations, Upcoming Releases, Hip-Hop & Rap, Pop, R&B / Soul
Pharrell Williams has produced a track for Jay-Z which is like a "Stanley Kubrick movie."
The rapper and producer has joined forces with the hip-hop star to record for the follow up to his The Blueprint 3 album, and compares their work to the notorious filmmaker, famed for his attention to detail, perfectionism and tackling of grand concepts. Referring to the director - whose projects include A Clockwork Orange and The Shining - Pharrell told radio station Hot 97, "Rain Man is back, Rain Man is back. I gave him a straight up Stanley Kubrick movie."
Jay-Z refers to himself as the Rain Man because of his ability to come up with rhyming lyrics effortlessly. The reference is a tongue-in-cheek comparison to the gifted autistic character Raymond Babbitt who has incredible memory recall, as portrayed by Dustin Hoffman in the 1988 film Rain Man.
Pharrell also listed other big names he is collaborating with, including Jay-Z's wife Beyonce, Jennifer Hudson, Busta Rhymes, Kendrick Lamar and No Doubt.
Click to continue reading Pharrell and Jay-Z's Music Is Like a 'Stanley Kubrick Movie'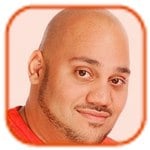 Posted by Andru Edwards Categories: Artist News, Collaborations, Upcoming Releases, Alternative, Pop, Rock
Elton John advised Fall Out Boy to "p**s people off" on Save Rock And Roll. The legendary singer appears on the "Dance, Dance" band's new album, and they knew they were doing the right thing with their songs when he said they would cause upset.
"Elton John sings on the song 'Save Rock and Roll' and going in there with him [to record] I was a little bit concerned what he was going to say about it. But he loved every part of it and that was reassuring like, 'Okay we're doing the right thing.' He was like, 'You're going to p**s off a lot of people and you should totally p**s those people off,'" singer Patrick Stump explained.
Click to continue reading Elton John Gives Advice to Fall Out Boy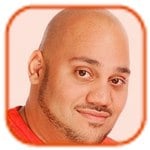 Posted by Andru Edwards Categories: Artist News, Collaborations, Upcoming Releases, Alternative, Pop, Rock
The Flaming Lips and Kesha are making an album together. The indie rockers and the outspoken singer had such a "blast" the last time they worked together they have decided to team up again to record an album of duets titled Lip$ha.
"[Ke$ha] is a blast on all levels. She's funny, she's humble. She's bad ass. She's everything. She's awesome. We're actually already working on an album with her. It's called Lip$ha," frontman Wayne Coyne said.
Click to continue reading The Flaming Lips and Kesha to Record an Album
© Gear Live Media, LLC. 2007 – User-posted content, unless source is quoted, is licensed under a Creative Commons Public Domain License. Gear Live graphics, logos, designs, page headers, button icons, videos, articles, blogs, forums, scripts and other service names are the trademarks of Gear Live Inc.