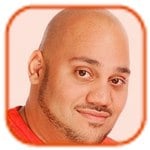 Posted by Andru Edwards Categories: Collaborations, Gossip, Upcoming Releases, Rock
Aerosmith claim it's the "end of an era" for rock 'n' roll music.
The "I Don't Want To Miss A Thing" hitmakers are releasing their first studio album in 11 years, Music From Another Dimension!, but guitarist Joe Perry says the music scene has changed forever: "It's the end of an era. People listen to music in a different way. They cherry-pick songs off records. They aren't going to want to listen to live bands anymore. I don't know if we will see The Black Keys doing two-and-a-half-hour sets in 10 years."
The band have spent a lot of time perfecting the album and teamed up with the late John Lennon's son, Julian, on one track after he heard frontman Steven Tyler singing in the shower. "A lot of weird stuff happens in Los Angeles. I was staying at a hotel where Julian Lennon was staying and one morning I was singing in the shower with the window open. I heard through the window, 'Steven?' and I shouted back, 'Julian?' After that, we brought Julian over to the studio and he sang on the opening track," he revealed.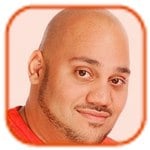 Posted by Andru Edwards Categories: Artist News, Release Dates, Upcoming Releases, Rock
Steven Tyler thinks releasing an album is like surfing.
The Aerosmith frontman is hoping the group's forthcoming new album Music from Another Dimension will spawn several successful singles and is thrilled with the finished record.
"Your album is like a wave, and you ride that album all the way and see what you got. Hopefully we have three or four singles deep, which means radio play. [Producer] Jack Douglas and I and Joe Perry... We worked this thing for the last year, and we're so happy about it," he said.
Steven believes the record is a good representation of the band as people - which is useful as he often doesn't know who he is: "It's the kind of thing where it represents who you are. Who are you? We don't know. Sometimes our music speaks for us so this album - as Joe said on one of his solo records - 'Let the music do the talking,' and this one does."
The album, Music from Another Dimension, will be released in August, preceded by the single, "Legendary Child."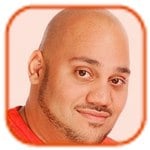 Posted by Andru Edwards Categories: Artist News, Release Dates, Upcoming Releases, Rock
Aerosmith will release their new single in "three or four weeks."
The veteran "Walk This Way" rockers are putting the finishing touches to the follow up to 2004's Honkin' On Bobo and excited the record - which they say will sound "modern and hi-fi" - is almost complete.
"It's really close. We've started to mix. We've mixed a couple of the songs already, but I guess this week we're really kind of rolling into mix mode. We have a couple of tracks left to finish up, just to put some overdubs on, but we're kind of going from the final, final recording tracks to mixing this week. The record's gonna sound modern and hi-fi. We're not sitting around going, 'We're gonna do Night in the Ruts again or Rocks again.' We want to make a modern sounding record, but the main thing is the energy that the early records had," guitarist Joe Perry told Rolling Stone magazine.
The new track "Legendary Child," which is likely to feature on the record, will also appear on the soundtrack to new film G.I. Joe: Retaliation. Singer Steven Tyler said the recording of the song was great, especially Joe's contribution on guitar: "It's gonna be slammin'. Joe was on fire. Wait, you'll see."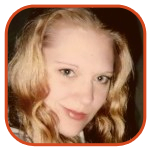 Posted by K.C. Morgan Categories: Artist News, Gossip, Reunions, Upcoming Releases, Rock
The feud between Steven Tyler and Joe Perry is over. Along with the other members of Aerosmith, the rockers will get to work on a new album this summer.

According to Tyler, he and Perry smoked a "peace pipe" to at last bury the hatchet. Reportedly, the rift began when Tyler accepted his current American Idol judging gig.

But Aerosmith isn't going to question a good thing anymore. Since Steven Tyler started appearing on the new season of the reality gorilla, sales of the band's greatest hits have increased 250%.
Read More

| Entertainment Weekly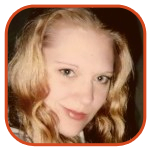 Posted by K.C. Morgan Categories: Artist News, Gossip, Rumors, Rock
"I mean, after working with me for 40 years, he couldn't tell me about this?" These were Joe Perry's words to the Boston Herald.
Perry, Aerosmith's longtime and legendary guitarist, was discussing frontman Steven Tyler's possible appointment to the American Idol judging panel.
Joe confronted Steven on Saturday - before the band took the stage at the MGM Grand to perform - but Tyler wouldn't offer any information, saying he could not discuss it. "Why so secretive? We're told it's a done deal. If Steven is committed to a TV show, that kind of affects the rest of us. We'd like to plan our lives, ya know?"
Perry's complaint is pretty valid, but it seems the Idol gag order can't be broken.
Read More

| Entertainment Weekly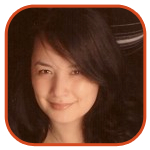 Posted by Veronica Santiago Categories: Artist News, Awards, Gossip, Reunions, Rock
-A&E is going to give you a chance to rock with Dee Snider. The Twisted Sister frontman and his family will be the focus of a new A&E reality series called Growing Up Twisted. The series begins July 27.
-Former Kinks bassist Pete Quaife passed away last Thursday at the age of 66. The group's co-founded had been undergoing kidney dialysis for over 10 years.
-A rock band from Canada recently made its place in Hollywood. Rush's Geddy Lee and Alex Lifeson were in California on Friday to claim the 2,412th star on the Walk of Fame.
-Despite all their problems, Steven Tyler claims Aerosmith is back on track. "The band has never been better, I'm singing better," the group's lead singer claimed. "It's been beautiful and I realized when I was taking care of my problems that the band is all I really care about."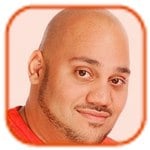 Posted by Andru Edwards Categories: Artist News, Gossip, Rock
Steven Tyler recently shocked hardware store staff and shoppers by serenading them with two of Aerosmith's biggest hits.
The rock star launched into a cappella versions of "Dude Looks Like a Lady" and "I Don't Want to Miss a Thing" over the loudspeaker system at a Californian Home Depot store this weekend.
"Steven also swallowed a few mouthfuls of gas from a helium machine, for blowing up balloons, and kept singing in a high pitched Bee Gees style. He was very relaxed though, and happily signed autographs for anyone who asked," a source told TMZ.
The troubled star is currently on hiatus from Aerosmith after a rocky few months with the group. He entered rehab last month to seek treatment for an addiction to painkillers, which comes from years of orthopedic injuries. The other members of the group have said they are looking for a replacement, but have no idea if it will be on a permanent basis or not.
Click to continue reading Steven Tyler: Home Depot's Latest Act
Read More

| TMZ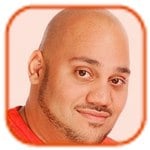 Posted by Andru Edwards Categories: Artist News, Rock
Steven Tyler has checked himself back into rehab.
The Aerosmith frontman entered an unnamed center to seek treatment for his addiction to painkillers, which comes from years of orthopedic injuries.
The 61-year-old rocker - who was recently rumored to have quit the band - said in a statement: "With the help of my family and team of medical professionals, I am taking responsibility for the management of my pain and am eager to be back on the stage and in the recording studio with my bandmates Joe Perry, Joey Kramer, Tom Hamilton and Brad Whitford."
"I love Aerosmith and I love performing as the lead singer in Aerosmith. I am grateful for all of the support and love I am receiving and am committed to getting things taken care of," Tyler added.
Meanwhile, one of Steven's daughters has offered word of encouragement. "My family and I are in complete support of my dad's decision to seek treatment. He is a courageous man. We love him and are so proud that he is getting help to balance his pain management, not just for himself but for his family, friends and fans," actress Liv Tyler stated.
In 2008, Steven went to rehab for a pain and sleep medication dependency.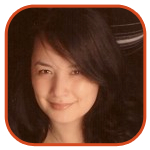 Posted by Veronica Santiago Categories: Artist News, Collaborations, Gossip, The Charts, Upcoming Releases, Country, Folk, Hip-Hop & Rap, Pop, R&B / Soul, Rock
-Lenny Kravitz has shot down rumors that he may replace family friend Steven Tyler in Aerosmith. Who even thought that could be a possibility?
-Despite several years away, Eminem managed to become the top-selling artist of the decade. The Beatles' 1 topped sales for any single album.
-A collaboration between Justin Timberlake and Jamie Foxx has just leaked. You can judge whether it's a "Winner" for yourself here.
-She & Him, comprised of actress Zooey Deschanel and M. Ward, will be releasing a new album next year. Volume 2 hits stores on March 23.
-The Ting Tings' Katie White said their recent Grammy nom for Best New Artist led to her pulling a stomach muscle. There's a reason why they say "Beauty is pain."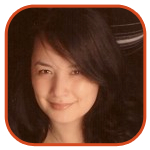 Posted by Veronica Santiago Categories: Artist News, Gossip, Performances, Videos, Rock
He may have an interest in doing solo projects, but that doesn't mean Steven Tyler's quitting his day job. In fact, the lead singer made certain everyone knew that last night.
After surprising an audience at a Joe Perry gig, the 61-year-old lead singer told the crowd that he isn't going anywhere. "New York, I want you to know I'm not leaving Aerosmith," Tyler claimed. Following his announcement, Tyler fronted a peformance of "Walk This Way."
That declaration was seconded by Perry on Twitter earlier in the day. "Aerosmith is definetly NOT breaking up. One of the members is doing his own thing and said so in the press. That's all I know," he wrote.
Click to continue reading Aerosmith Members Deny Split, Perform Together
Read More

| Reuters

© Gear Live Media, LLC. 2007 – User-posted content, unless source is quoted, is licensed under a Creative Commons Public Domain License. Gear Live graphics, logos, designs, page headers, button icons, videos, articles, blogs, forums, scripts and other service names are the trademarks of Gear Live Inc.