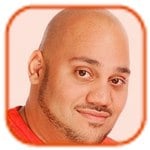 Posted by Andru Edwards Categories: Artist News, Collaborations, Upcoming Releases, Hip-Hop & Rap, Pop, R&B / Soul
Adele has recorded a "filthy" rap song.
The "Someone Like You" singer is set to shock fans if she releases the track - a world away from her heart-wrenching ballads - which is full of expletives. "I know Adele really well and she was with me and [producer] Labrinth in the studio when we recorded 'Earthquake.' She also has this rap she recorded. It's really filthy," said rapper Tinie Tempah.
Tinie, 24, says the track was "an experiment" and he isn't sure if it will ever be released, especially as Adele has joked she'll start legal proceedings if he leaks it. Speaking in an interview on TV show Alan Carr: Chatty Man', he added, "She said if we ever play it to anyone she will sue us."
Adele, 25, took some time out after the global success of her second album 21 - having her first son, Angelo, with partner Simon Konecki in October 2012 - but she has recently been in the studio with songwriter Ryan Tedder, who claims her new material is sounding great. Ryan - who wrote "Rumor Has It" and Turning Tables with the star - said, "Adele sounds even better than before. I love where she's at, she's still my favorite artist in the world. I would press pause on my entire life if it meant I could go into the studio for a month straight with her."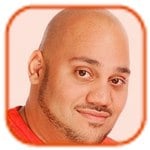 Posted by Andru Edwards Categories: Collaborations, Gossip, Upcoming Releases, Hip-Hop & Rap, Pop, R&B / Soul
Wiz Khalifa says he collaborated with Adele on his forthcoming album Blacc Hollywood. The "Black and Yellow" rapper claims he has recorded tracks with Miley Cyrus and the "Someone Like You" hitmaker, who has been on hiatus since the birth of her son Angelo last October.
Speaking of the unlikely collaboration to Fuse.TV, Wiz explained, "I got a lot of guest appearances that I've already done, but none of them have been cleared for the album yet, I got songs with Miley [Cyrus], I got songs with Adele."
Click to continue reading Wiz Khalifa Collaborates with Adele?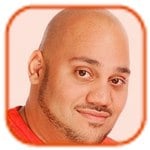 Posted by Andru Edwards Categories: Artist News, Performances, Rumors, Pop, R&B / Soul
Adele is set to perform at Michelle Obama's birthday next year.
The "Skyfall" singer - who won Best Original Song at the Academy Awards last month - will reportedly join a string of other entertainers including Beyonce to help celebrate the US First Lady's 50th birthday bash at the White House in Washington DC on January 17, 2014.
"America's First Lady will be holding a huge celebrity-packed party for her birthday at the White House next year and, as she adores Adele and Beyonce, she has asked them both to sing. Adele has graciously accepted and waived her usual fee for the high-profile private performance. She will sing a selection of her most-loved hits for the First Lady and her friends. The Obamas will pay Adele's expenses as it's a private party, not a State one," a source said.
The 24-year-old British singer wowed the audience with a paired down performance of "Skyfall" at the Oscars last month, her first live performance since giving birth last October. She was previously said to have celebrated her prestigious win by presenting her five-month old son Angelo with his very own mock statue of an Academy Award from a souvenir shop.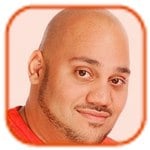 Posted by Andru Edwards Categories: Artist News, Gossip, Rumors, Pop, R&B / Soul
Adele is considering a residency in Las Vegas. The "Skyfall" singer may perform a number of dates in the American gambling capital rather than embark on a grueling world tour, so she can settle into family life with her baby Angelo, born last October, with partner Simon Konecki.
"Adele is top of the Vegas hit-list and she's seriously considering it as an option. She wants to get back to performing but doesn't want to go on the road so soon after becoming a mum. A Vegas residency would mean she could settle with her family and record her third album all at once," a source said.
The "Rolling in the Deep" star has reportedly been asking for tips from her friend Elton John, who celebrated performing 3,000 shows in Las Vegas in 2011 and continues to appear there regularly. "She's been asking for advice from Elton, who has spent years performing at Caesars Palace. Elton's been like a godfather to her recently, helping her settle into life as a superstar and the challenges of being a parent," the source added.
Click to continue reading Adele Considers Vegas Residency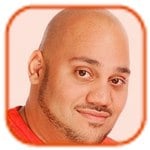 Posted by Andru Edwards Categories: Collaborations, Gossip, Upcoming Releases, Pop, R&B / Soul
Ne-Yo is desperate to work with Adele. The "Let Me Love You" hitmaker wants to get in the studio with the pregnant "Someone Like You" singer when she is "done having babies" and insists she is at the very top of a huge list of musicians he would love to work with in his career.
"There is a list a mile long of people I want to work with, I just don't have the time. But top of that list right now is definitely Adele. I think she's pregnant right now so she's got some time away, but Adele, as soon as you get done having babies and doing all that then let me know, we need to get in the studio."
Click to continue reading Ne-Yo Issues Plea to Adele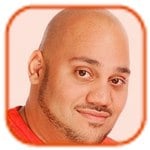 Posted by Andru Edwards Categories: Artist News, Upcoming Releases, Pop
Demi Lovato wants to bring more "emotion" to music. The "Skyscraper" hitmaker - who underwent a three-month stint in rehab in 2010 to receive help for self harm, bipolar disorder and an eating disorder - has learned to "connect" with her audience by being truthful about herself and admires the work of Adele and Taylor Swift, who make catchy, honest songs.
"For a long time, I was pretending to be someone that I wasn't, and I was miserable. When I came out and said, 'I'm human, I've got problems, but I'm willing to share them,' that's when I started to really connect. I've just begun working on my fourth album, and I want to do that in my music too. I'm tired of songs that don't have much emotion in them. I love the way that Adele has carved out a path for a singer that's very emotional, but I also love how Taylor Swift can do the same thing--she puts a lot into her songs yet they're still very catchy."
Click to continue reading Demi Lovato Wants Emotional Music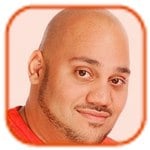 Posted by Andru Edwards Categories: Gossip, Pop, R&B / Soul
Adele has criticized pop stars who use sex to sell records.
The pregnant "Someone Like You" hitmaker has slammed her chart rivals - who include Rihanna, Madonna and Lady Gaga - who strip off in their videos to promote themselves and insists most female singers look very different in real life to how they look on screen.
"They don't look how they do in magazines or videos. I have seen them up close. Exploiting yourself sexually is not a good look. I don't find it encouraging," she said.
Adele has always had a fuller figure but she insists she would never go on a diet or change her image to try and be more successful. The 24-year-old singer - whose last album 21 has sold over 23 million copies worldwide - prefers to just let her music define her. "I have never seen magazine covers and music videos and thought, 'I need to look like that to be a success.' To sell more records I don't need to go that. I just stand there and sing. I'm not worried that I'm a 'plus size' and so much bigger than other artists. No matter what you look like the key is to be happy with yourself," she is quoted as saying.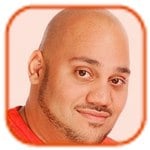 Posted by Andru Edwards Categories: Gossip, Upcoming Releases, Pop, R&B / Soul
Adele's new album will be inspired by her pregnancy. While the 24-year-old singer is known for her songs about lost love and heartbreak, friends say her newfound happiness with Simon Konecki and the impending arrival of their first child have both had a big impact on her work.
"It will be lighter than her last ode to break-up. The pregnancy has had a big impact on her songwriting," a source told Us Weekly.
Meanwhile, the couple are preparing for the baby and Adele is enjoying her time out of the spotlight. "She is lying low and focusing on becoming a mom. The baby is healthy and she's so excited," the insider added.
Writing on her website in June, Adele confirmed her pregnancy, saying she wanted fans to hear the news directly from her: "I'm delighted to announce that Simon and I are expecting our first child together. I wanted you to hear the news direct from me, obviously we're over the moon. Yours always, Adele."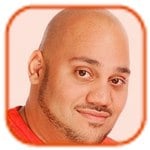 Posted by Andru Edwards Categories: Collaborations, Pop, R&B / Soul
Lana Del Rey's songwriter wants to work with Adele.
Justin Parker co-wrote Lana's first ever hit, "Video Games," and thinks his style of songwriting - which last week won him an Ivor Novello award - would be a good fit with the "Someone Like You" hitmaker: "Definitely, it suits my thing. I'm sure we could write something really beautiful. But you never know - the thing about writing is you can have a bad day and you may never get to work with that artist again. You have to prepare and make sure you've got something you really believe in. I've been quite lucky. I do a lot of preparation. I don't work tons. I try and work cleverly and try and work with people I really want to work with," he said.
Click to continue reading Lana Del Rey Songwriter to Write for Adele?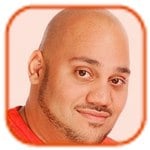 Posted by Andru Edwards Categories: Concerts / Tours, Gossip, Pop, R&B / Soul
Adele is too afraid to headline Glastonbury festival.
The "Someone Like You" singer has been hotly tipped to appear at the event in 2013, but organizer Michael Eavis says he can't convince her because she gets daunted by the number of people who attend the event, held in Somerset, Southern England.
"Adele knows that we want her anyway, but she doesn't want to do anything outside. She comes every year usually and has her own little party, but going on the pyramid stage is a bit daunting, playing in front on 80,000 people, it's a bit much," said Michael Eavis, speaking at the Ivor Novello awards.
Glastonbury is taking a year off to let its fields lie fallow, but when it returns next year, Michael said he's likely to invite Ed Sheeran - who has already performed at the festival a few times and took home Best Song Musically and Lyrically at the awards show - back.
© Gear Live Media, LLC. 2007 – User-posted content, unless source is quoted, is licensed under a Creative Commons Public Domain License. Gear Live graphics, logos, designs, page headers, button icons, videos, articles, blogs, forums, scripts and other service names are the trademarks of Gear Live Inc.