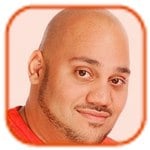 Posted by Andru Edwards Categories: Gossip, Reunions, Rumors, Upcoming Releases, Hip-Hop & Rap, R&B / Soul
Black Eyed Peas are set to return next year.
The "I Gotta Feeling" group - will.i.am, Fergie, apl.de.ap and Taboo - are getting back together for their first studio album and tour since The Beginning in 2010. "The Black Eyed Peas are all in agreement they should put a new tour on for the fans - it's not like they properly split when they parted for a hiatus in 2012. This time around they're going to head back into the studio and lay down a new album quickly and then hit the road once again. Will.i.am has been instrumental in persuading all the Peas to get back into shape and hit the road again," a source said.
The source says new mother Fergie - who has five-month-old son Axl Jack with her husband Josh Duhamel - has been holding the process up. "Fergie's been stalling and wants to hold out for as much money as she can guarantee. She's got a baby now and needs it to be a very worthy amount to make her take her baby on the road," the insider added.
Click to continue reading Black Eyed Peas to Return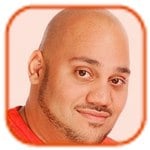 Posted by Andru Edwards Categories: Artist News, Concerts / Tours, Gossip, Reunions, Rumors, Rock
Queen is expected to play gigs in America this summer with Adam Lambert.
Drummer Brian May has revealed the band - which also features Roger Taylor - are still working together and planning to perform with Adam Lambert replacing the late Freddie Mercury as frontman.
"We are ongoing, we can't help it, I think we all protested too much in the sense when Freddie went and we didn't want to talk about it and didn't want to be Queen for a while. But after a while you realize that people wanna hear the songs and see us do things. So, no matter what you call it, Roger and I do do stuff and I think we'll be doing some more stuff this summer in fact, probably in the States," Brian said.

When quizzed about who will stand in as a frontman for the band, the 66-year-old musician said, "We've been talking to Adam Lambert, you know we've already done some gigs with Adam, who is amazing."
Click to continue reading Queen to Play with Adam Lambert in US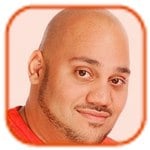 Posted by Andru Edwards Categories: Artist News, Gossip, Industry News, Rumors, Hip-Hop & Rap, Pop, R&B / Soul
Beyonce has sacked her manager and become her own boss.
The "Drunk In Love" hitmaker and Jay Z are now in total control of her career after ditching Live Nation executive Faisal Durrani, although her husband doesn't hold an official professional position.
"Jay has been heavily involved in Beyonce's career for years, and was instrumental in organizing the Mrs. Carter Show World Tour. But he isn't officially regarded as her manager - she really is independent," a source said.
The change in focus is to make sure her career is handled with her family in mind, and with the couple reportedly keen to give their two-year-old daughter Blue Ivy a sibling in the future. "Now the couple have Blue, she wants to make sure her family come first at all times, especially as there's talk of them adding to the brood. The best way to do that is to make sure all managerial decisions are made by her and her husband - together," the insider added.
Click to continue reading Beyonce Sacks Her General Manager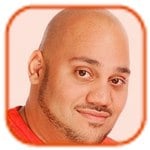 Posted by Andru Edwards Categories: Artist News, Collaborations, Gossip, Reunions, Rumors, Upcoming Releases, Hip-Hop & Rap
Eminem is working on a new D12 album.
The "Rap God" hitmaker has reportedly recorded three new tracks with the Dirty Dozen group and is working on their first album in decade, according to producer Mark Bass. According to The Detroit Free Press, Mark has listed a new D12 album among his upcoming projects, the follow-up to 2004's D12 World.
"Bass, who has started a label called Motunes Media, says he's also been mixing new material by the mercurial funk-pop giant Sly Stone with members of the original Family Stone band, along with new D12 tracks, including three with Eminem," the article states.
The rap group, which also features Kuniva, Swifty McVay and Fuzz Scoota, after the departure of Mr. Porter and Bizarre in 2012, and the deaths of rappers Bugz and Proof, have remained on a hiatus since Proof was shot in 2006.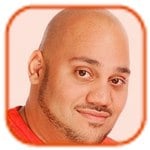 Posted by Andru Edwards Categories: Awards, Gossip, Performances, Reunions, Rumors, Alternative, Rock
Ringo Starr is reuniting with Paul McCartney to mark 50 years since the Beatles arrived in America.
The pair will join forces for a TV tribute to their appearance on The Ed Sullivan Show, which is linked with this year's Grammy Awards, although they have not confirmed they will perform at the ceremony.
"To celebrate the 50 years since we landed in New York in February [1964], they are putting on a big show on Monday and we will be doing it there," Ringo said in Los Angeles.
The last two surviving Beatles will work together on a one-off show which will be filmed on January 27, the day after the Grammy Awards, at the Ed Sullivan Theater. The Night That Changed America: A Grammys Salute to The Beatles, will pay tribute to their legacy with performances from the likes of John Mayer and The Eurythmics. There is also speculation that the pair will perform alongside Beyonce, Daft Punk and Lorde at the ceremony and the rumors are yet to be denied.
Click to continue reading Ringo Starr Reunites with Paul McCartney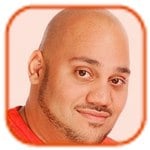 Posted by Andru Edwards Categories: Gossip, Reunions, Rumors, Pop
Victoria Beckham won't perform with the Spice Girls ever again.
The 39-year-old fashion designer admits it was an "incredible honor" to sing with Geri Halliwell, Emma Bunton, Mel B and Mel C at the London Olympics closing ceremony in 2012, but thinks it was the perfect time for the group - who separated in 2000 and undertook a reunion tour in 2008 - to call it a day for good.
"I won't ever do it again. Doing the Olympics was an incredible honor. I was so proud to do it; proud to be British... That was a perfect time to say, 'That's great. Thank you to everybody, but no more.' Sometimes you've got to know when it's time to leave the party," she said.
While Victoria is now a successful fashion designer, she thinks her previous pop career helped her in her current work. Speaking to Spain and Italy's Vanity Fair magazines, she said, "The Spice Girls were successful because we celebrated women. That's why I do what I do today."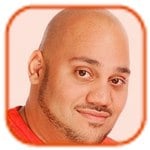 Posted by Andru Edwards Categories: Concerts / Tours, Gossip, Rumors, Pop, R&B / Soul
Adele is planning a 2015 tour.
The "Someone Like You" singer will reportedly head out on the road again next year after spending time being a mother to her 15-month-old son Angelo with long term boyfriend Simon Konecki.
"At the moment the discussions are all about a 2015 tour of the UK and North America at least, possibly a world tour. She has managed to spend a lot of the past two years focusing on being a mother, and wants to continue to do that while releasing and promoting new material. She has been back to work but is recording at her own pace. Her appeal has always been the quality of her music so she isn't about to rush release anything just for the sake of it," a source said.
The 25-year-old singer vowed not to tour again until Angelo turned two although she has been in the studio with composer James Ford and singer/songwriter Kid Harpoon, who has worked with the likes of Florence and the Machine.
Click to continue reading Adele to Tour in 2015?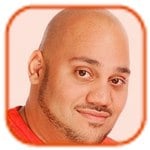 Posted by Andru Edwards Categories: Artist News, Gossip, Performances, Rumors, Pop
Jennifer Hudson didn't get Michelle Obama a birthday present.
The "I Can't Describe" hitmaker is performing at the First Lady's 50th birthday bash in Washington D.C. today, but admits she couldn't think of a gift to get her. When asked how easy it was to pick out something special for Michelle, the 32-year-old star told gossip website TMZ.com, "You don't. You just go and be there and show your support, that's all you can do."
The singer is really looking forward to performing at the big party: "I can't describe my new single but it's in the groove and the Obamas I'm sure they've already got it. It'll be fun."
It was previously reported that Michelle, who turned 50 on Friday, had asked Adele to perform alongside her close friend Beyonce at the party but the "Someone Like You" hitmaker was already booked to attend Kate Moss' 40th party at her cottage in Cotswolds, England today. "Moss asked her team first to find out how much it would cost to get Adele to perform. But Michelle then also invited her to sing alongside Beyonce at the White House. With Adele's fees she could make $4.8 million in 72 hours if she flies from Kate's to the States," an insider said.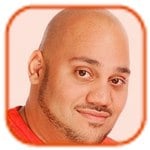 Posted by Andru Edwards Categories: Artist News, Concerts / Tours, Gossip, Rumors, Pop
Lady Gaga is opening a Michael Jackson museum which will showcase $2 million worth of the legend's stuff.
The "Applause" hitmaker increased her collection of products which belonged to the late star - who died of acute Propofol intoxication in June 2009 - in 2012 when she bought 55 items from an auction, and she takes good care of iconic memorabilia including the famous jacket which features in his 1983 hit "Thriller" and white Swarovski crystal encrusted glove which cost $194,000.
Gaga feels it's essential the late King of Pop of should be remembered and since she treasures her own tour clothes she felt uneasy when Michael's were sold and has spent millions to make sure they are well preserved: "I will put together a museum and put the money to a foundation he cares about. The reason I bought Michael's clothes was because my tour clothes mean more to me than anything, my awards, records. I believe they carry the energy and memories of the night. With Michael's clothes being sold when he was not here made me feel really uncomfortable, upset and I don't why. I take care of them - they are in the right temperature and are preserved. I have spent millions. I believe that the fans' energy gets stuck in the clothes. I wanted to preserve that for him."
Click to continue reading Lady Gaga to Open Michael Jackson Museum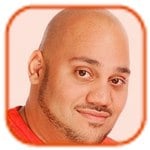 Posted by Andru Edwards Categories: Artist News, Concerts / Tours, Gossip, Reunions, Rumors, Pop
The Spice Girls have been offered $41 million for a Las Vegas reunion but only if Victoria Beckham is part of the show.
The iconic pop group would love to reform to celebrate their 20th anniversary this year, with several major venues keen to host the comeback. "A Spice Girls reunion in Vegas could easily generation $100 million worth of PR in a few weeks and earn the group $41 million in the process. There's huge interest from various major casinos and hotels so it's just a case of whether the girls can persuade Victoria to change her mind on the project," a source said.
The fashion designer - nicknamed Posh Spice during her time in the "Wannabe" group - is said to have given her former band mates permission to reform as a four piece, but the deal is only for a full reunion. "Posh is more than happy for the four girls to do it without her but the problem is the offer is only on the table for all five of them," the source added.
© Gear Live Media, LLC. 2007 – User-posted content, unless source is quoted, is licensed under a Creative Commons Public Domain License. Gear Live graphics, logos, designs, page headers, button icons, videos, articles, blogs, forums, scripts and other service names are the trademarks of Gear Live Inc.