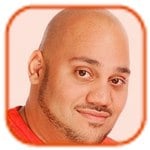 Posted by Andru Edwards Categories: Concerts / Tours, Gossip, Rumors, Pop, R&B / Soul
Adele is planning a 2015 tour.
The "Someone Like You" singer will reportedly head out on the road again next year after spending time being a mother to her 15-month-old son Angelo with long term boyfriend Simon Konecki.
"At the moment the discussions are all about a 2015 tour of the UK and North America at least, possibly a world tour. She has managed to spend a lot of the past two years focusing on being a mother, and wants to continue to do that while releasing and promoting new material. She has been back to work but is recording at her own pace. Her appeal has always been the quality of her music so she isn't about to rush release anything just for the sake of it," a source said.
The 25-year-old singer vowed not to tour again until Angelo turned two although she has been in the studio with composer James Ford and singer/songwriter Kid Harpoon, who has worked with the likes of Florence and the Machine.
Click to continue reading Adele to Tour in 2015?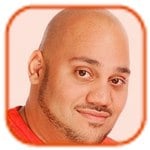 Posted by Andru Edwards Categories: Artist News, Gossip, Performances, Rumors, Pop
Jennifer Hudson didn't get Michelle Obama a birthday present.
The "I Can't Describe" hitmaker is performing at the First Lady's 50th birthday bash in Washington D.C. today, but admits she couldn't think of a gift to get her. When asked how easy it was to pick out something special for Michelle, the 32-year-old star told gossip website TMZ.com, "You don't. You just go and be there and show your support, that's all you can do."
The singer is really looking forward to performing at the big party: "I can't describe my new single but it's in the groove and the Obamas I'm sure they've already got it. It'll be fun."
It was previously reported that Michelle, who turned 50 on Friday, had asked Adele to perform alongside her close friend Beyonce at the party but the "Someone Like You" hitmaker was already booked to attend Kate Moss' 40th party at her cottage in Cotswolds, England today. "Moss asked her team first to find out how much it would cost to get Adele to perform. But Michelle then also invited her to sing alongside Beyonce at the White House. With Adele's fees she could make $4.8 million in 72 hours if she flies from Kate's to the States," an insider said.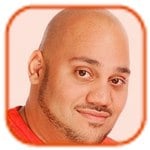 Posted by Andru Edwards Categories: Artist News, Concerts / Tours, Gossip, Rumors, Pop
Lady Gaga is opening a Michael Jackson museum which will showcase $2 million worth of the legend's stuff.
The "Applause" hitmaker increased her collection of products which belonged to the late star - who died of acute Propofol intoxication in June 2009 - in 2012 when she bought 55 items from an auction, and she takes good care of iconic memorabilia including the famous jacket which features in his 1983 hit "Thriller" and white Swarovski crystal encrusted glove which cost $194,000.
Gaga feels it's essential the late King of Pop of should be remembered and since she treasures her own tour clothes she felt uneasy when Michael's were sold and has spent millions to make sure they are well preserved: "I will put together a museum and put the money to a foundation he cares about. The reason I bought Michael's clothes was because my tour clothes mean more to me than anything, my awards, records. I believe they carry the energy and memories of the night. With Michael's clothes being sold when he was not here made me feel really uncomfortable, upset and I don't why. I take care of them - they are in the right temperature and are preserved. I have spent millions. I believe that the fans' energy gets stuck in the clothes. I wanted to preserve that for him."
Click to continue reading Lady Gaga to Open Michael Jackson Museum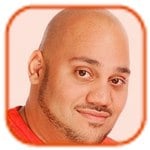 Posted by Andru Edwards Categories: Artist News, Concerts / Tours, Gossip, Reunions, Rumors, Pop
The Spice Girls have been offered $41 million for a Las Vegas reunion but only if Victoria Beckham is part of the show.
The iconic pop group would love to reform to celebrate their 20th anniversary this year, with several major venues keen to host the comeback. "A Spice Girls reunion in Vegas could easily generation $100 million worth of PR in a few weeks and earn the group $41 million in the process. There's huge interest from various major casinos and hotels so it's just a case of whether the girls can persuade Victoria to change her mind on the project," a source said.
The fashion designer - nicknamed Posh Spice during her time in the "Wannabe" group - is said to have given her former band mates permission to reform as a four piece, but the deal is only for a full reunion. "Posh is more than happy for the four girls to do it without her but the problem is the offer is only on the table for all five of them," the source added.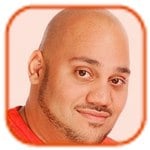 Posted by Andru Edwards Categories: Gossip, Reunions, Rumors, Rock
The Smiths' former drummer Mike Joyce insists he will never read Morrissey's autobiography.
The 50-year-old musician was with the band until they split in 1987 and later sued Morrissey and Johnny Marr over unpaid royalties, which is discussed in the book. Speaking to the new issue of Q magazine, Mike said, "I've not read the book, and I never will. I've got a pretty good idea of what's in there. I don't want to go down that route of putting out a statement saying that this or that is wrong."
However, he added that he would still be keen to take part in a Smiths reunion, saying, "Of course, we'd all do it we were asked. We were one of the greatest bands ever. As a performer, there was nobody better than Morrissey. But a reunion is never going to happen."
In November last year Johnny Marr was joined onstage by his former bandmate Andy Rourke in New York. The bass player accompanied him on two Smiths songs, "How Soon Is Now?" and "Please, Please, Please, Let Me Get What I Want," during Johnny's sold out headline show at Webster Hall in Manhattan.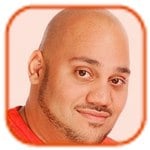 Posted by Andru Edwards Categories: Collaborations, Concerts / Tours, Gossip, Reunions, Rumors, Hip-Hop & Rap
OutKast is set to reunite at Coachella 2014.
Producer Rico Wade has confirmed Andre 3000 and Big Boi will be gracing the stage at this year's festival after a seven-year hiatus. Rico told music website Stereogum that he wants his cousin, rapper Future, to join the pair at their reunion in California in April.
"As we bide our time in the lobby, he [Rico] affably spills the beans about unreleased Andre 3000 solo songs from a decade ago and his hopes to score Future a cameo during OutKast's reunion sets at Coachella. Eventually he pulls out his iPhone and plays me a Future/Andre collaboration he produced called 'Benz Bitch' that's earmarked for Honest [Future's next LP]. It's yet another side of Future and one rarely heard: brainy, libidinous space-age funk mined from Stankonia's dankest caverns, an homage to his Dungeon Family roots," the article reads.
Click to continue reading OutKast Set to Reunite at Coachella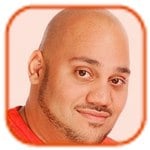 Posted by Andru Edwards Categories: Gossip, Rumors, Rock
Slipknot drummer Joey Jordison insists he did not quit the band and was left "blindsided" by the news.
The 38-year-old musician played in the Grammy-Award winning heavy metal act since their formation in 1995 and was co-songwriter with frontman Corey Taylor. A statement on the band's website last month cited "personal reasons" for his departure but he has now refuted claims he had decided to quit.
"To my fans, friends and associates. I would like to start the New Year by addressing the recent rumors and speculation regarding my departure from Slipknot. I want to make it very clear that I DID NOT QUIT SLIPKNOT," he wrote in a statement posted on Facebook. "This band has been my life for the past 18 years, and I would never abandon it, or my fans. This news has blindsided me as much as it has all of you. While there is much I would like to say, I must remain silent to further details at this time. I would like to thank you all for your unwavering love and support, and wish everyone a very happy and healthy New Year."
Click to continue reading Joey Jordison: I Did Not Quit Slipknot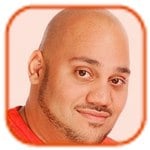 Posted by Andru Edwards Categories: Artist News, Gossip, Rumors, Upcoming Releases, Pop
Nicole Scherzinger is set to sign a $5 million record deal.
The X Factor judge, who first shot to fame with the Pussycat Dolls, will release her new solo album with Sony next year and is expected to rake in millions more from a string of commercial jobs.
"Nicole was the most popular member of the X Factor panel this year and is the real winner in terms of bankability. She is set to sign with Sony and can't wait to get back to her music, which took a back seat during X Factor," a source said.
Nicole also has new multi-million pound deals with fashion range Missguided and Herbal Essences on the cards.
It is set to be a big year for the 35-year-old but her biggest decision will be whether to return to the ITV talent show or stay focused on her music career. "She's torn between the two - she loves the show and loves working on it but is conflicted. She is taking time out at home with her family to decide what move is best to make," the source added.
Click to continue reading Nicole Scherzinger to Sign $5 Million Deal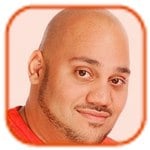 Posted by Andru Edwards Categories: Artist News, Concerts / Tours, Gossip, Rumors, Country
Dolly Parton is reportedly set to headline Glastonbury 2014.
The country music icon has been secretly booked to fill the Glastonbury Legends slot on the Sunday of the UK festival, according to The Sun newspaper. "Dolly is perfect for the Sunday Legends slot. It didn't take any convincing - she's always wanted to play Glastonbury," a source told the publication.
The "9 to 5" hitmaker is expected to perform a setlist comprising her greatest hits from her lengthy career when she takes to the Pyramid Stage at Worthy Farm in Somerset, South West England, next June.
Dolly is supposedly jetting in from London after performing at the O2 arena on the Saturday evening as part of her Blue Smoke tour, and conveniently has a "day off" on the Sunday, according to her schedule. "It is being kept free deliberately. She'll get a helicopter straight down on Sunday, or maybe even Saturday night after the show," the festival insider added.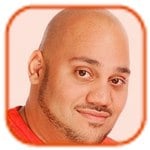 Posted by Andru Edwards Categories: Gossip, Performances, Rumors, Hip-Hop & Rap, Pop, R&B / Soul
Eminem reportedly refused to perform at a Super Bowl party unless he was paid $2 million.
The "Monster" rapper is said to have been approached to play a concert at the NFL Owners Party during Super Bowl week in 2014. According to TMZ, the offer was for Eminem to perform a set of his greatest hits for 1,500 guests following a lavish dinner, but organizers were forced to find a replacement act after the rapper demanded the hefty fee.
Reps for the event were also eyeing a performance from Kanye West only to find that his fee was also out of budget. "[For Kanye] it was $1 million, plus a lot of other perks," a source revealed.
As a last resort organizers have reportedly snapped up "Tight Rope" singer Janelle Monae who will perform for a more reasonable $150,000.
Click to continue reading Eminem Demands $2 Million for Super Bowl Gig
© Gear Live Media, LLC. 2007 – User-posted content, unless source is quoted, is licensed under a Creative Commons Public Domain License. Gear Live graphics, logos, designs, page headers, button icons, videos, articles, blogs, forums, scripts and other service names are the trademarks of Gear Live Inc.