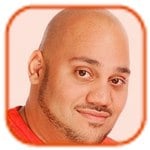 Posted by Andru Edwards Categories: Artist News, Collaborations, Gossip, Rumors, Hip-Hop & Rap, Pop
Miley Cyrus and Justin Bieber are recording new music together. The "Can't Be Tamed" singer was spotted leaving a Hollywood recording studio within minutes of Justin, 19, on Thursday and they are believed to be working on a collaboration.
"There aren't that many recording booths at this studio, they must be doing something together. Justin and Miley left within minutes of each other - it's too coincidental. There's gotta be a collaboration in the works," a photographer from X17online.com said.
Miley recently worked with gangster-rapper-turned-reggae artist Snoop Lion on the song "Ashtrays and Heartbreaks." He said, "Miley Cyrus was always a great singer to me and I knew she was a fan so it was great for us to collaborate. It's what she's going through and what I'm going through, she makes great music."
Click to continue reading Miley Cyrus Collaborating with Justin Bieber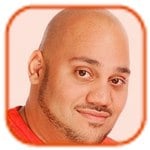 Posted by Andru Edwards Categories: Artist News, Collaborations, Gossip, Leaks, Rumors, Upcoming Releases, Electronic, Hip-Hop & Rap, R&B / Soul
Kanye West has reportedly collaborated with Skrillex and Odd Future on his new album. The rapper boasts the dubstep producer and members of the rap collective among a huge roll call of guest stars on his sixth studio album, according to Rolling Stone magazine.
Kanye reportedly worked on the record in secret, recording in Paris' Le Meurice hotel, and is believed to be ready to release it next month after he tweeted "June Eighteen" last week.
Click to continue reading Kanye West Working with Skrillex?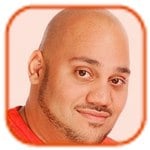 Posted by Andru Edwards Categories: Gossip, Rumors, Hip-Hop & Rap, Pop
Rihanna slammed long-term rival Ciara for allowing the media to "play her."
The 25-year-old pop star hasn't always seen eye-to-eye with the "Body Party" singer and has taken a swipe at her for always mentioning her in interviews. "Why am I still the main topic of her interviews!! She don't be shame tho? How she let em [the press] play her like that everytime?? It's like, 'yea I know you're here to talk about (insert album title) but we wanna talk about a more relevant topic...Rihanna!!! Like she sits there and falls for it everytime!!!! #whurrisyopublicist (sic)" Rihanna posted on Instagram.
The bitter row between the singers initially began two years ago when Ciara accused the Barbadian babe of not being "the nicest" when they met at a party. Rihanna sarcastically replied," My bad ci, did I 4get to tip u? #howrudeofme.(sic)"
The spat between the pair has fizzled out over the past year but Ciara recently re-started the argument when addressing Rihanna on an episode of Fashion Police saying she was "nuts" for ignoring her.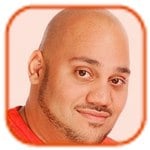 Posted by Andru Edwards Categories: Artist News, Gossip, Rumors, Upcoming Releases, Pop, R&B / Soul
Justin Timberlake may release a follow-up to The 20/20 Experience later this year.
The "Pusher Love Girl" star released his first album for almost seven years today, but The Roots' drummer Questlove claims the ten track album is the first part of a set and he will release more material before the end of 2013.
"Spoiler alert. 20/20 Vol 2 comes out in nov. (10 songs now . . . 10 songs later= 20 vision). He played me songs out of order and off both records so i don't know what made the final cut (sic)," he wrote on music forum Okayplayer.com.
Justin has yet to confirm whether the musician's claims are true. The singer took time off between his last album FutureSex/Lovesounds in 2006 and The 20/20 Experience to work on his acting career, and says the experience helped him develop the characters in his songs too.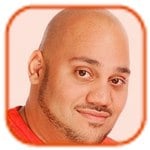 Posted by Andru Edwards Categories: Artist News, Performances, Rumors, Pop, R&B / Soul
Adele is set to perform at Michelle Obama's birthday next year.
The "Skyfall" singer - who won Best Original Song at the Academy Awards last month - will reportedly join a string of other entertainers including Beyonce to help celebrate the US First Lady's 50th birthday bash at the White House in Washington DC on January 17, 2014.
"America's First Lady will be holding a huge celebrity-packed party for her birthday at the White House next year and, as she adores Adele and Beyonce, she has asked them both to sing. Adele has graciously accepted and waived her usual fee for the high-profile private performance. She will sing a selection of her most-loved hits for the First Lady and her friends. The Obamas will pay Adele's expenses as it's a private party, not a State one," a source said.
The 24-year-old British singer wowed the audience with a paired down performance of "Skyfall" at the Oscars last month, her first live performance since giving birth last October. She was previously said to have celebrated her prestigious win by presenting her five-month old son Angelo with his very own mock statue of an Academy Award from a souvenir shop.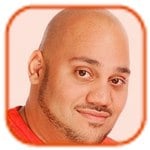 Posted by Andru Edwards Categories: Concerts / Tours, Gossip, Performances, Rumors, Pop, R&B / Soul
Justin Bieber has been reprimanded by his record company over his recent behavior.
The "Baby" hitmaker was subjected to a 20-minute Skype chat with his label bosses following his performance at The O2 arena in London on Monday, which saw him take to the stage two hours late. And the discussion also saw the 19-year-old singer warned to curb his partying ways and "stay in more."
"Being amidst a barrage of abuse is uncharted territory for Justin. Understandably he is finding it hard to take ... His erratic behavior and antics are not what his young fans expect of him. After an emergency meeting in the US, Justin's people had him on Skype to bosses and he was given a serious talking-to. It was suggested he start staying in more and basically cleaning up his act ... Justin took the news well and has promised to go back to putting his fans first," a source told The Daily Mail.
After the talks, Justin's manager Scooter Braun advised the young pop star to stay "focused" on his Twitter account: "@justinbieber really good talk. #focused. (sic)"
Click to continue reading Record Label Warns Justin Bieber of His Behavior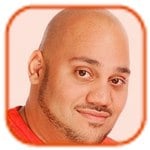 Posted by Andru Edwards Categories: Gossip, Rumors, Pop
Liam Payne could quit One Direction to stay with his girlfriend.
The 19-year-old heart throb "can't stand" being separated from dancer-and-model Danielle Peazer and admitted he would ditch the boy band to save their relationship.
"I can't stand being away from Danielle. If it's between the band and her, I'll choose her," he said.
According to the Daily Star newspaper, Liam wanted to bring his girlfriend with him as the quintet embark on a four-month stint in the US, but record label bosses want One Direction to work as a team without any distractions. A source told the publication the singer gets homesick, and his relationship with Danielle is the deal-breaker - particularly after their original split in September because of his band commitments.
Click to continue reading Liam Payne May Quit One Direction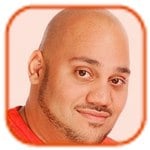 Posted by Andru Edwards Categories: Gossip, Reunions, Rumors, Pop
Victoria Beckham has dropped out of the Spice Girls reunion tour. The 90s girl band - also made up of Mel B, Geri Halliwell, Emma Bunton and Mel C - were reportedly set to perform a string of concerts in Australia next year and sources had claimed all five members would be involved.
However, Victoria - who has carved out a hugely successful career as a fashion designer - doesn't want to take part and will not be joining them. The mother-of-four's spokesperson told The Sun, "Victoria has no plans to tour with the Spice Girls in 2014. Her future focus concerns her family and fashion business."
However, the four remaining members are still keen to do it and look set to go ahead without Victoria. The girls last performed together as a five-piece at the London 2012 closing ceremony and Mel B said they were keen to go on tour again. "We're always talking about getting together. We always have cups of tea and dinners together. We're all friends at the end of the day," she said.
Before the Olympics the group last performed together in 2008 as part of their comeback tour.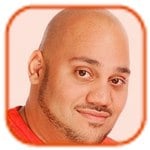 Posted by Andru Edwards Categories: Artist News, Gossip, Rumors, Pop, R&B / Soul
Adele is considering a residency in Las Vegas. The "Skyfall" singer may perform a number of dates in the American gambling capital rather than embark on a grueling world tour, so she can settle into family life with her baby Angelo, born last October, with partner Simon Konecki.
"Adele is top of the Vegas hit-list and she's seriously considering it as an option. She wants to get back to performing but doesn't want to go on the road so soon after becoming a mum. A Vegas residency would mean she could settle with her family and record her third album all at once," a source said.
The "Rolling in the Deep" star has reportedly been asking for tips from her friend Elton John, who celebrated performing 3,000 shows in Las Vegas in 2011 and continues to appear there regularly. "She's been asking for advice from Elton, who has spent years performing at Caesars Palace. Elton's been like a godfather to her recently, helping her settle into life as a superstar and the challenges of being a parent," the source added.
Click to continue reading Adele Considers Vegas Residency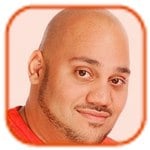 Posted by Andru Edwards Categories: Gossip, Rumors, Pop, R&B / Soul
Nicole Scherzinger's jealously caused The Pussycat Dolls to split, according to former member Carmit Bacher. The "Don't Cha" hitmakers - made up of Nicole, Carmit, Melody Thornton, Ashley Roberts, Jessica Sutta and Kimberly Wyatt - broke up in 2010 and Carmit says the main reason behind the split was Nicole's envy of Ashley and the way she looked.
"Nicole was jealous of Ashley. She felt threatened by her - like people would prefer her because of the way she looked. Ashley had that iconic American thing going on - blonde hair, blue eyes. It was the look Nicole seemed to want but could never have. No one could understand why Nicole was so jealous. She was an exotic beauty with a look that most girls would kill for. But she always had a thing about blonde girls. Ashley knew that Nicole was jealous of her and it made her feel uncomfortable. It was a hideous undertone in the group."
Click to continue reading Nicole Scherzinger's Pussycat Jealousy
© Gear Live Media, LLC. 2007 – User-posted content, unless source is quoted, is licensed under a Creative Commons Public Domain License. Gear Live graphics, logos, designs, page headers, button icons, videos, articles, blogs, forums, scripts and other service names are the trademarks of Gear Live Inc.