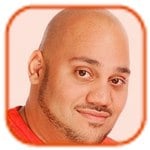 Posted by Andru Edwards Categories: Collaborations, Concerts / Tours, Reunions, Upcoming Releases, Pop
Kevin Richardson is rejoining the Backstreet Boys. The 40-year-old singer departed the group in 2006, but is now planning to get back with his bandmates Howie Dorough, AJ McLean, Nick Carter and Brian Littrell to record new music in London this summer.
Nick announced the plans on-stage over the weekend saying, "We're coming back to London in July for three weeks to record our new album. It's been a long time since we've been played on some radio stations and we want all our fans to make pickets and start a protest outside these stations to get them to play our songs."
Discussing Kevin's return, a source told the Daily Star, "Kevin missed the rest of the guys, who he counts as brothers as well as bandmates, and felt now was the right time to return."
The Backstreet Boys are currently touring with New Kids on the Block as part of supergroup NKOTBSB and Donnie Wahlberg recently revealed they were keen to go on another global run of shows in the future.
Click to continue reading Kevin Richardson Rejoining Backstreet Boys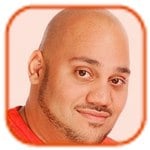 Posted by Andru Edwards Categories: Performances, Reunions, Upcoming Releases, Rock
Black Sabbath will play a one-off UK homecoming gig in Birmingham next month. The "Paranoid" rockers will perform at the O2 Academy in the city - home to singer Ozzy Osbourne, guitarist Tony Iommi, bassist Geezer Butler and drummer Bill Ward - on May 19 in preparation for their headline performance at this year's Download Festival in Leicestershire over the weekend of June 8-10.
The performance is expected to be the group's first since they reformed with their original line-up last year, and they are likely to play new material from their forthcoming ninth studio album - which will be their first since 1978's Never Say Die - at the concert.
Click to continue reading Black Sabbath Announce Homecoming Gig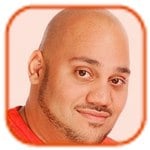 Posted by Andru Edwards Categories: Artist News, Concerts / Tours, Reunions, Rumors, R&B / Soul
TLC are set to reunite for a North America tour, 10 years after the death of Lisa "Left Eye" Lopes.
The "No Scrubs" group's surviving members, Tionne "T-Boz" Watkins and Rozonda "Chilli" Thomas - who disbanded in 2002 after releasing their fourth album, 3D - will perform a series of dates across the country with Lisa's image projected on to a big screen and her vocals incorporated into the shows.
Lisa tragically died at the age of 30 in a car accident on April 25, 2002 in Honduras, but Tionne and Rozonda want to honor her memory by including her in their tour, which already has five dates lined up and more planned, according to TMZ.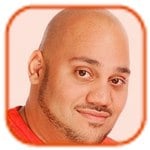 Posted by Andru Edwards Categories: Artist News, Gossip, Reunions, Alternative, Pop
Gorillaz will make another record when Damon Albarn and Jamie Hewlett work out their differences.
The cartoon collective has been on hiatus ever since the collaborators had a huge row last year, but Damon insists it is not the end for Gorillaz and he and Jamie will eventually put the spat behind them.
"When Jamie and I have worked out our differences, I'm sure we'll make another record. We're been through too much for it to be that big of a mountain to climb. We've just fallen out like mates do sometimes. I'm not the only person to fall out with mates and then make up again. Everyone does it."
Damon has also hinted that his Britpop band Blur will record again, claiming their concert in London's Hyde Park to mark the end of the Olympic Games, won't be their last, as previously hinted: "I don't know how we'll feel when we play Hyde Park. Some days I feel one way and other days I feel the other. If you don't see something as a career but as an important part of your life, you don't know how you're going to feel about it. ''We want to put on a great performance but nothing's been said between us about the beginning or the end."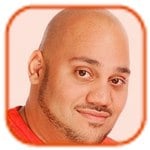 Posted by Andru Edwards Categories: Reunions, Rock
Johnny Marr thinks about "how great it would be" to reunite The Smiths.
The "Panic" band split in 1987, shortly after guitarist Johnny left the group, and while relations between himself and singer Morrissey have never been repaired, he knows how well a reunion by the band would be received.
"I don't know about the possibility of reuniting, but what I do know is that I understand how great it would be to make so many people happy. And the other thing I know is that Morrissey and I are so very different. Those are the only things I know," he told Rolling Stone.
Johnny defended his actions in leaving the group, saying it was inevitable that it would happen at some point: "I was the lookout saying, 'Rocks ahead! Rocks ahead!' I had the foresight to see disaster looming - both for the individuals, personally, and the band, professionally. I had a lot of insight and wisdom for a 23-year-old."
Click to continue reading Johnny Marr Thinks About Reuniting The Smiths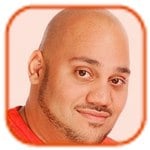 Posted by Andru Edwards Categories: Artist News, Reunions, Upcoming Releases, Rock
The Rolling Stones are heading into the studio later this month. Guitarist Ronnie Wood said the group - which also includes singer Mick Jagger, lead guitarist Keith Richards and drummer Charlie Watts - will be meeting up to "throw some ideas around," ahead of a planned celebration of the group's 50th anniversary next year.
"It's like working out for the Olympics or something. You've got to go into training. So we're going to go into training," he said, talking about preparations for the band to play again.
Click to continue reading The Rolling Stones Heading Back to Studio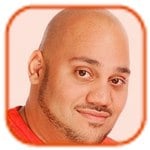 Posted by Andru Edwards Categories: Artist News, Gossip, Reunions, Rumors, Folk, Rock
Jack White says the only way he would reform The White Stripes is if he were bankrupt. The musician officially ended his group with drummer Meg White official last February, and although there has been a spate of reunions and reformations by other bands in recent history, he would only revisit his former project if he was forced to.
"Absolutely no chance. I couldn't see any reason to ever do that. I'm not the kind of person that would retire from baseball and come out of retirement the next year. I mean, if we went to all the trouble of telling people we're done, we meant it, you know? If we were forced to change our mind about it, I can only imagine the reason being if we went bankrupt or something or needed the cash, which would be a really sad thing. I would probably be issuing an apology with the announcement of the show dates."
Click to continue reading The White Stripes Would Only Return if They Were Bankrupt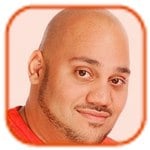 Posted by Andru Edwards Categories: Artist News, Concerts / Tours, Gossip, Reunions, Rock
Mick Jagger and Keith Richards have ended their feud.
The legendary front man and guitarist of The Rolling Stones had fallen out over claims Keith made in his autobiography - including that his bandmate had a small manhood - but have settled their differences in time for the band to stage a huge 50th anniversary tour next year.
"Looking back at any career you are bound to recall both the highs and the lows. In the 1980s, for instance, Keith and I were not communicating very well. I got very involved with the business side of the Stones, mainly because I felt no one else was interested. But it's plain now from the book that Keith felt excluded, which is a pity. Time, I reckon, to move on," Mick, 68, told Rolling Stone magazine.
Click to continue reading Mick Jagger and Keith Richards End Feud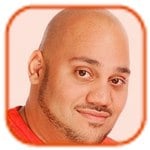 Posted by Andru Edwards Categories: Artist News, Gossip, Reunions, Pop
Blur still have the "same issues" as they did 20 years ago. Frontman Damon Albarn admits he now has less tension with guitarist Graham Coxon - who left in the band in 2002 after a dispute with other members before rejoining the group in 2007 - but thinks that is because the pair are no longer in each other's pockets.
"It doesn't feel very different, really. We have the same issues that we've had for 20 years. No-one's really changed that much. But me and Graham have less [issues] than we've ever had. We live very independent lives now, so we're not on top of each other. It wouldn't be working otherwise, and I don't think either of us could be bothered with that," Damon said.
Click to continue reading Blur Still Have Issues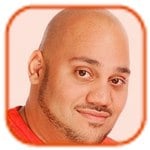 Posted by Andru Edwards Categories: Artist News, Collaborations, Concerts / Tours, Performances, Reunions, Rock
Nirvana bassist Krist Novoselic will perform the band's classic Nevermind album in full. The 46-year-old rocker will join forces with the likes of Seattle bands Campfire OK, the Long Winters, Visqueen, the Fastbacks, and Vaporland for a tribute show which will pay homage to the 20th anniversary of the legendary 1991 album.
According to radio station 107.7 The End, Krist will perform the record in full on September 20 at the Sky Church at Seattle's Experience Music Project. Former Nirvana drummer Dave Grohl - who now fronts the Foo Fighters - recently admitted he thinks that Krist is the "soul" of their previous group, and hanging out with him stirs up strong memories.
"He hasn't changed a bit, so to hear him speak or to hear him tell stories or to hear him talk about Nirvana - it really brings back the feeling of being in the band because it's just part of his soul," he said.
Dave also explained the dynamic of the grunge band - which disbanded after the suicide of singer Kurt Cobain in 1994 - was created by the fine balance in drive and personality between Kurt and Krist:
Click to continue reading Krist Novoselic to Perform Nevermind
© Gear Live Media, LLC. 2007 – User-posted content, unless source is quoted, is licensed under a Creative Commons Public Domain License. Gear Live graphics, logos, designs, page headers, button icons, videos, articles, blogs, forums, scripts and other service names are the trademarks of Gear Live Inc.