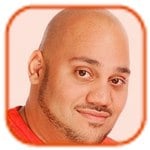 Posted by Andru Edwards Categories: Artist News, Collaborations, Gossip, Upcoming Releases, Dance, Electronic, Pop, R&B / Soul
Daft Punk is planning a second album with Nile Rodgers. The French duo - Guy-Manuel de Homem-Christo and Thomas Bangalter - teamed up with the disco legend for three songs on their new album, Random Access Memories, and he is keen for them to collaborate again on his hoard of unreleased material.
"I recently found a treasure trove of old stuff I wrote years ago that's been hidden in a studio vault. It's unreleased material from the late 70s and early 80s, and it has to see the light of day - especially now I've met producers that I trust like Daft Punk. I already know they'd love to work on some of this music. There's some solo stuff, tracks by Johnny Mathis and Fonzi Thornton, the soundtrack to a film called Alphabet City and Chic recording in Stockholm," Nile said.
Click to continue reading Daft Punk Planning Second Album with Rodgers?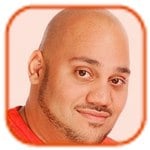 Posted by Andru Edwards Categories: Awards, Country, Hip-Hop & Rap, Pop, R&B / Soul
Taylor Swift led the winners at the Billboard Music Awards last night, taking home eight prizes.
The "We Are Never Ever Getting Back Together" hitmaker - who is known for her turbulent love life and relationships with stars including Harry Styles, Jake Gyllenhaal and John Mayer - paid tribute to her loyal fans as she picked up the evening's top honor, the coveted Artist of the Year prize.
"Thank you for making my music the soundtrack to your crazy emotions. You are the longest and best relationship I've had," she said.
As well as Artist of the Year, Taylor also took home honors including Top Female Artist, Top Country Artist, Billboard 200 Album and Top Country Album for Red, and Top Country Song for "We Are Never Getting Back Together."
Click to continue reading Taylor Swift Wins Eight Billboard Awards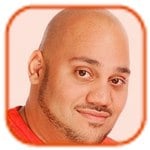 Posted by Andru Edwards Categories: Collaborations, Gossip, Electronic, Pop, New Releases
Daft Punk thinks Auto-Tune is ruining pop music. Though the duo - Guy-Manuel de Homem-Christo and Thomas Bangalter - like experimenting with the vocal-tweaking software in a "fun" way, they think it is over-relied on to make a singer's voice sound perfect.
"Pop music is into the uncanny valley. For example, take Auto-Tune. Auto-Tune as an effect is very fun. We put it in the same category as the wah-wah pedal. It's pleasing to the ear and creates those funky artefacts, a bit like the clavinet in Stevie Wonder's 'Superstition.' The other use of Auto-Tune is the invisible one, where you put the voices of the performers in and you set the thresholds so you can't hear the Auto-Tune is there. It makes the voice 'perfect.' If you're using it to solve small imperfections, you're creating something that isn't human. Would you Auto-Tune Roger Daltrey on 'Tommy'? Or Simon & Garfunkel? It stops being a fun effect and becomes like a clone from a terrifying sci-fi movie," Thomas said.
Despite their success as dance music pioneers, the "Get Lucky" duo admit they have always secretly wanted to be like The Strokes, whose frontman Julian Casablancas is one of their collaborators on new album Random Access Memories.
Click to continue reading Daft Punk Think Auto-Tune Ruins Music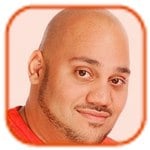 Posted by Andru Edwards Categories: Artist News, Performances, Pop, R&B / Soul
Beyonce aspired to be as talented as Whitney Houston.
The 31-year-old singer still remembers the first time she watched the late music legend perform "The Star-Spangled Banner" at the Super Bowl in 1991 and was determined to reach a similar level stardom, doing whatever it takes to reach her goal.
"I turned to my mom and said, 'Oh my God, she's awesome!' My mom said, 'Yeah, baby, she is.' And I said, 'One day I'm going to be like that too.' My mom said, 'Yeah, baby, whatever.' But you just never know what's going to happen in your life because even back then I knew there was something worth fighting for and that I was going to do whatever it took to fight for it."
Beyonce - who has 16-month-old daughter Blue Ivy with husband Jay-Z - was thrilled when she realized a similar in-awe moment takes place animation film Epic, in which she voices Queen Tara, and was overcome with emotion and nostalgia when reciting her lines for the particular scene.
Click to continue reading Beyonce Aspires to Be Like Whitney Houston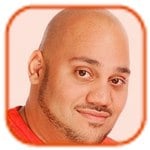 Posted by Andru Edwards Categories: Artist News, Collaborations, Gossip, Rumors, Hip-Hop & Rap, Pop
Miley Cyrus and Justin Bieber are recording new music together. The "Can't Be Tamed" singer was spotted leaving a Hollywood recording studio within minutes of Justin, 19, on Thursday and they are believed to be working on a collaboration.
"There aren't that many recording booths at this studio, they must be doing something together. Justin and Miley left within minutes of each other - it's too coincidental. There's gotta be a collaboration in the works," a photographer from X17online.com said.
Miley recently worked with gangster-rapper-turned-reggae artist Snoop Lion on the song "Ashtrays and Heartbreaks." He said, "Miley Cyrus was always a great singer to me and I knew she was a fan so it was great for us to collaborate. It's what she's going through and what I'm going through, she makes great music."
Click to continue reading Miley Cyrus Collaborating with Justin Bieber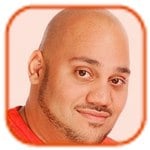 Posted by Andru Edwards Categories: Artist News, Gossip, Pop, R&B / Soul, New Releases
Kelly Rowland has admitted to being jealous of Beyonce's success in a new song.
The singer has released a new confessional ballad titled "Dirty Laundry," in which she reveals her envy of her former Destiny's Child bandmate's solo success and also sings about a past abusive relationship. On the track, which Kelly posted on her SoundCloud web page, she laments, "When my sister on stage, killing it like a motherf***er, I was in a rage, feeling it like a motherf***er. Went our separate ways but I was happy she was killin' it. Bittersweet she was up, I was down. No lie, I feel good for her but what do I do now? Post-Survivor, she on fire. Who wanna hear my bulls**t."
Childhood pals Beyonce, 31, and Kelly, 32, formed their chart-topping girl group in 1992 as young girls and would go on to become worldwide stars together as the band found fame with hits such as "Say My Name" and "Bootylicious."
Click to continue reading Kelly Rowland Admits Her Jealousy of Beyonce in New Song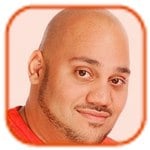 Posted by Andru Edwards Categories: Artist News, Upcoming Releases, Pop
Lily Allen has joked her new album will be about "nappies."
The "Fear" hitmaker has been on hiatus from the pop world since 2009 but recently returned to the recording studio and claims her lyrics draw on her new life as a wife to Sam Cooper and mother to daughters Ethel, 18 months, and Marnie, four months.
"I wouldn't say it has been easy [writing songs again] but it hasn't been hard. It has just been different because my pool of inspiration is just so different to what it was eight, nine, 10 years ago... It's all about nappies, you're going to love it."
Lily hopes fans will enjoy her new material, which she says is very "catchy." When asked what fans can expect by British station Absolute Radio at the Ivor Novello awards in London on Wednesday, she said, "Just some good songs with catchy choruses and key changes here and there."
Click to continue reading Lily Allen Inspired by Motherhood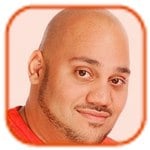 Posted by Andru Edwards Categories: Concerts / Tours, Site Announcements, Site Features, Pop
Teen sensation Cody Simpson is currently traveling the country on tour, and the next stop for the kid with 3.1 million Twitter followers, 3.2 million Facebook Likes and over 137 million YouTube views is Bluebird Theatre in Denver, Colorado on July 27th. Once again, we've got your hookup. Continuing with our concert ticket giveaways, we are hooking two readers up with a pair of tickets each to see Cody Simpson live in concert on July 27th, courtesy of our friends at Monster and AEG Live!
How do you enter? Simply use the widget below! We've got a lot of ways for you to enter, but don't check off any that you don't actually perform. If you do, you'll be eliminated. Also, note that one of the options grants you ten entries. Might wanna give that one a look:
Good luck!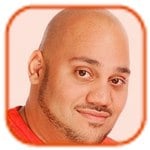 Posted by Andru Edwards Categories: Artist News, Concerts / Tours, Pop
One Direction have announced a world tour for 2014 - and the boys can't wait to see beauties in thongs in Brazil. The band - Harry Styles, Niall Horan, Zayn Malik, Liam Payne and Louis Tomlinson - are going to play a series of mammoth stadium shows across the globe but they are most excited about going to the South America country because it has beaches packed with bikini-clad babes.
Announcing their Where We Are tour at London's Wembley Stadium today, Liam said, "There's a fact here, thongs are common place [in Brazil]. So I think that's something to look forward to. We can't wait, Brazil's an amazing place."
Niall added, "And they're big into carnivals out there so we'll be partying with the Brazilians."
The "Live While We're Young" hitmakers are also keen to check out the sights of Peru when they play there. "We'll try the food and appreciate the women - and the culture," Louis said.
Click to continue reading One Direction Announce World Tour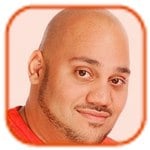 Posted by Andru Edwards Categories: Artist News, Concerts / Tours, Electronic, Pop, New Releases
Daft Punk have no plans to tour Random Access Memories. The French electronic duo - Thomas Bangalter and Guy-Manuel de Homem-Christo - are set to release their fourth studio album next week and although their 2013 comeback has already received rave reviews, they don't believe they can bring the record to life on stage.
When asked about the possibility of a tour by BBC Radio 1's Zane Lowe, they said, "We're not interested in touring right now for a few reasons. We have just spent five years working on this record trying to bring life back to the art of recording."
It seems even their family are keen for them to take their LP around the globe, with manager and unofficial third member Paul Hahn admitting he often gets nagged about the group's plans. "My mum asks me every day if we're going on tour. Everybody does. We have been very inspired to do something in the live performance space, but for us right now we're very concentrated on the launch and getting this music out to people in a way that's positive. We want this album to have a cultural and artistic impact," he told Billboard.
Click to continue reading Daft Punk Have No Plans to Tour
© Gear Live Media, LLC. 2007 – User-posted content, unless source is quoted, is licensed under a Creative Commons Public Domain License. Gear Live graphics, logos, designs, page headers, button icons, videos, articles, blogs, forums, scripts and other service names are the trademarks of Gear Live Inc.