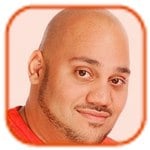 Posted by Andru Edwards Categories: Artist News, Upcoming Releases, Hip-Hop & Rap, Reggae
Snoop Lion might return to rap music. The controversial artist - formerly known as Snoop Dogg - reinvented himself with his latest album Reincarnated after embracing Rastafarian culture and music on a trip to Jamaica, but has hinted he could return to his former vocation.
The laid-back icon told NME magazine, "I don't know if I want to repeat the same process as far as going to Jamaica and making a reggae album. I may wanna go to another country and make a reggae album. I may wanna make a rap album. I don't know."
The "Drop It Like It's Hot" hitmaker could also be contemplating yet another radical overhaul and is open to the idea of traveling to a foreign country to immerse himself in a new sound and image: "I definitely feel like I'm gonna make more music but I don't know if I'm gonna go to Jamaica, I may wanna go somewhere else. I may wanna venture into another part of the world. Some things you let them be what they are. That was a priceless moment. I may wanna do something different next time."
Click to continue reading Snoop Lion to Return to Rap?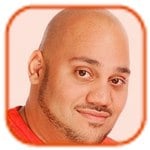 Posted by Andru Edwards Categories: Gossip, Industry News, Hip-Hop & Rap
Frank Ocean is being sued over his track "Lost." The singer, his record label Def Jam, and producer Malay are being sued by songwriter Micah Otano, who claims the song is too similar to his composition "Daylight."
Micah filed a lawsuit in California last week, seeking compensation for back royalties and damages. In the suit he claims he wrote the track "Daylight" with Malay, which the producer then copied for "Lost."
The track was the fourth single from Frank's breakthrough Channel Orange debut album in the US, which was won a Grammy Award for Best Urban Contemporary Album earlier this year.
Frank has also recently said he is hard at work on the follow up to his highly acclaimed debut and already has a concept and a number of songs ready: "I'm 10, 11 songs into this next thing. It's another cohesive thing bordering on a concept album again. At the end of Channel Orange there's "Golden Girl" and I kind of want to extend that feeling into the next record."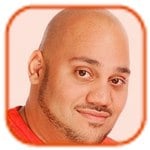 Posted by Andru Edwards Categories: Artist News, Concerts / Tours, Industry News, Performances, Hip-Hop & Rap, R&B / Soul
Ne-Yo surprised new artist Sonna Rele by signing her to Motown Records Thursday night.
The "Closer" star invited the London-born singer - whom he discovered on Facebook - on stage with him at Under the Bridge venue in Chelsea where he offered her to opportunity to join the iconic label, which has been home to Stevie Wonder, Diana Ross and the Temptations.
Speaking about Ne-Yo - who is Vice President of A& R at Motown - Sonna exclusively told BANG Showbiz, "I have a lot of respect for him, he's an amazing artist, an amazing songwriter. I feel like I've got a really good team around me where I can kind of grow as a songwriter and an artist. I'm smiling from ear-to-ear right now. I'm really, really excited."
The 25- year old has already worked with Fugees star Wyclef Jean and music producer Dallas Austin, who between them have worked with likes of Michael Jackson, Madonna, TLC, Boys II Men and Gwen Stefani.
Click to continue reading Ne-Yo Signs Artist During Gig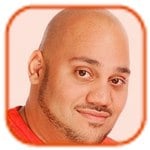 Posted by Andru Edwards Categories: Collaborations, Gossip, Country, Hip-Hop & Rap, Pop
Taylor Swift wants to collaborate with Eminem.
The "I Knew You Were Trouble" singer is famed for her country-pop songs but she is also a huge fan of hip-hop and would love to do a song with the "Stan" rapper.
"I love hip-hop so much. There's something so honest about it," she said. When asked if she would jump on a track with Eminem, she added to InStyle magazine, "Nobody wants to hear me rap but I'd sing a chorus for someone for sure. I would sign up for that in a heartbeat."
Taylor, 23, is famed for her clean-cut image and while she admits people would be shocked if she started swearing in her music, she insists she has the final say on what she writes and releases and could do what she wants: "I don't have a big scary management situation where I have to ask them. If I wrote a song called 'F**k' I think people would kind of raise their hand and go, like, 'Maybe swear less?' But I just don't really feel the need to swear in my music."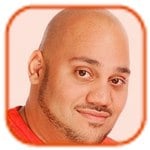 Posted by Andru Edwards Categories: Gossip, Industry News, Hip-Hop & Rap
Kanye West thinks that his relationship with Kim Kardashian biases people against his rapping.
The "Stronger" hitmaker - who is expecting his first child with the reality TV star - is unhappy MTV's Hip-Hop Brain Trust voted him the seventh Hottest MC in the Game and he feels his ranking would've been higher if it were based solely on his music skills.
"Yeah, number seven bothers me. To me, I feel like in order for them to put me as number seven, they had to bring up things they didn't like. They didn't like the Cruel Summer album, and I'm like, 'That's just [a] compilation.' I don't know, it's definitely not based on a body of work. It possibly could just be like overall rap-MC-swag. What happens is, with these types of things... They don't like 'Givenchy Kanye,' they don't like Kanye in a kilt, they don't like Kanye in a relationship."
However, the "All of the Lights" star doesn't believe he deserved top spot on the list, as he still thinks the world's best rapper is Lil Wayne.
Click to continue reading Kanye West: My Image Causes Bias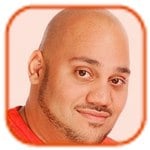 Posted by Andru Edwards Categories: Collaborations, Concerts / Tours, Upcoming Releases, Hip-Hop & Rap, Pop
Justin Timberlake and Jay-Z appear to be going on tour together.
The "Suit & Tie" collaborators have strengthened speculation they are planning a joint headline show, thanks to a cryptic posting on the "99 Problems" hitmaker's website. The "Empire State of Mind" rapper posted a photo of a stadium alongside the hashtag "Legends of the Summer," prompting reports that will be the name of the tour.
Jay-Z - whose real name is Shawn Carter - then posted 12 photographs of stadiums in the US and Canada, including The Yankee Stadium in Bronx, New York, Rose Bowl in Pasadena, California and Rogers Center in Toronto, Canada, suggesting they will be the venues for the shows.
The news comes after it was confirmed the pair will take on headline slots at the UK's Wireless Festival, with Justin headlining on July 12 and his pal the following night. Speaking of their joint plans together, Justin said recently, "Absolutely, yeah we're definitely going on tour. We're still putting it together, but it's going to be a lot of fun. I don't know how much I should say [about special guests]."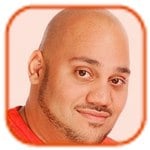 Posted by Andru Edwards Categories: Artist News, Collaborations, Upcoming Releases, Electronic, Hip-Hop & Rap, Pop
Frank Ocean has recorded a track with Depeche Mode's Martin Gore. The "Pyramids" singer has been in the studio with the electronic producer, as well as Christoffer Berg - half of Swedish duo The Knife - after he ran into Depeche Mode while they were recording their new album Delta Machine.
"Suddenly in the doorway, I sensed this presence, and I realized there was this guy standing there just watching. An assistant came up to me in between songs and said, 'Do you mind? Frank Ocean is here working in another studio and really wants to meet you guys.' I wouldn't have thought he would have even known who we are, but it turns out he's a big fan. Martin and Christoffer Berg ended up doing a track with him, which I think is going to be part of his new record. Martin did some electronics and some modular synthesiser stuff he really wanted," Martin's bandmate, Dave Gahan, told Entertainment Weekly.
Click to continue reading Frank Ocean Records with Depeche Mode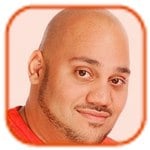 Posted by Andru Edwards Categories: Artist News, Collaborations, Upcoming Releases, Hip-Hop & Rap
Kanye West has recorded a duet with Will Smith. The "Stronger" rapper and the Men In Black star were both recently in Brazil for the Rio Carnival and while they were there, they went into the studio together to lay down a new track.
The pair met in the studio of DJ Batutinha - producer and close friend of singer Naldo - and decided on a "funky" tune, which pays tribute to their time in the South American country. DJ Batutinha Brazilian said, "Kanye was keen to get to learn more about the funk in Rio and a DJ friend of mine referred him to me. Will and him went to the studio to get to know the sonority of the funk better. I spoke to them about Naldo and his production, and they thought we could all work out something together and launch this new project."
Click to continue reading Kanye West to Record Track with Will Smith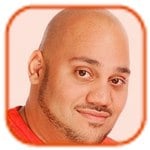 Posted by Andru Edwards Categories: Gossip, Dance, Electronic, Hip-Hop & Rap
Deadmau5 "f***ing hates" Kanye West.
The "I Remember" dance music icon has hit out at the rapper, ruling out ever teaming up with him on a track. When asked who he would like to collaborate with, he told Vibe magazine, "Anyone other than f***ing Kanye. I f***ing hate him."
The 32-year-old Canadian DJ also dismissed the term "EDM," short for "Electronic Dance Music" - the scene he is associated with -saying, "Yeah, I just renamed it. I called it 'Event-Driven Marketing.'"
The outspoken star also said that if he were ever in trouble the first person he would reach out to would be Motley Crue's drummer: "If I'm having problems with my label, I can always talk to Tommy Lee, who's been sued more times than anyone I know. It makes my life not feel so f***ing bad."
Click to continue reading Deadmau5 Slams Kanye West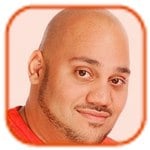 Posted by Andru Edwards Categories: Artist News, Upcoming Releases, Hip-Hop & Rap, Pop, R&B / Soul
Justin Timberlake's movie career helped make his music more visual.
The "Suit & Tie" singer - who returned to music after a six year hiatus while he tried his hand at acting - feels his experience on film sets has taught him how to create a more vivid picture with the songs on his new album.
"You spend so much time developing a character when you do a film. So much of your work is done before you get set to shoot because you've been working on the character: the way he walks, the way he talks, what might upset him, what might make him happy. Now I can really paint a picture for people 'cause being involved in the film process, you get to see the writing change, you get to see the direction change, you get to see all those things change. You go, 'You can really do this with music, too.' You can play a character but you can also write the world that you want your character to live in and then what does that world sound like? Are there more strings in that world? Are there more horns in that world? Is there more percussion in that world?" he told Rolling Stone.
Click to continue reading Justin Timberlake's Movie-Like Album
© Gear Live Media, LLC. 2007 – User-posted content, unless source is quoted, is licensed under a Creative Commons Public Domain License. Gear Live graphics, logos, designs, page headers, button icons, videos, articles, blogs, forums, scripts and other service names are the trademarks of Gear Live Inc.