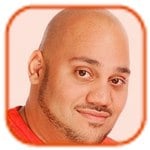 Posted by Andru Edwards Categories: Artist News, Gossip, Industry News, Alternative, Dance, Electronic, Hip-Hop & Rap, Pop, R&B / Soul, Rock
Coldplay, Pink Floyd and Kylie Minogue are to be dropped by their label.
Troubled British record company EMI is undergoing a takeover by Universal Music Group, and the European Commission ruled today it can go ahead on condition it sells off most of its smaller record labels.
Acts who will now find themselves without a parent label include David Guetta, Tinie Tempah, Gorillaz, Cliff Richard, David Bowie, Tina Turner and Duran Duran, who are all signed to Parlophone. Chrysalis - home to Depeche Mode and Moby - will also have to go, as will Mute, home to the Ramones and Jethro Tull.
One act EMI will be keep are The Beatles, a hugely lucrative band, who still sell millions of albums even though they split in 1970.
Click to continue reading Coldplay, Pink Floyd and Kylie Minogue to Be Dropped From Label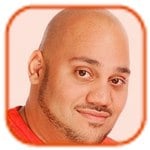 Posted by Andru Edwards Categories: Concerts / Tours, Gossip, Performances, Electronic, Rock
Deadmau5 learned his showmanship from KISS. The producer wears a mouse-shaped helmet when performing and is known for putting on one of the most spectacular visual shows in dance music - making him one of the most highly paid DJs in the world - and he claims the idea came from the 70s glam rock band.
"The big turnaround for me was going to a Kiss concert. They're terrible. They suck so bad. I hope they don't read this. But their show is a f***ing show. They put a lot into making it entertaining. At one point, the guitarist pulls out a fricking bazooka and blows off a bit off the stage. How things have changed. I remember when [Nine Inch Nails frontman] Trent Reznor used to bring out a crappy old keyboard and smash it up, and everyone would say: 'Oh wow, that was so cool, we were at the concert where Trent snapped and smashed up his keyboard!' Bull***t. He used to do that every night. I loved the theatrics. It's about spectacle. That's what I realized."
Click to continue reading KISS Taught Deadmau5 How to Perform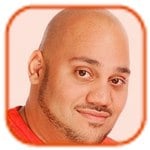 Posted by Andru Edwards Categories: Gossip, Reunions, Alternative, Pop, Rock, New Releases
Gwen Stefani's solo career was "never meant to be taken seriously."
The singer has reunited with her original band, No Doubt, for their new album, Push and Shove and despite having sold millions of copies of her two solo records, her heart always lay with her original band.
"It just feels so much more natural being back in this mode. The solo records allowed me to indulge my girly side but it was never meant to be taken seriously. It was just like an art project that kept going longer than I expected. The group never ended - we always knew we'd come back to make this album."
Gwen, 42, also said her rocker husband, Gavin Rossdale from Bush doesn't listen to her ska-pop group - which also includes Tony Kanal, Adrian Young and Tom Dumont - as he doesn't like their style of music: "Oh, he's never been a fan of what we do. He's more into dark, indie stuff. But I'm not saying he doesn't think I'm amazing."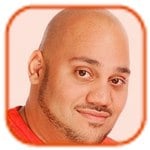 Posted by Andru Edwards Categories: Gossip, Alternative, Rock
Billy Corgan has made friends with Paris Jackson. The Smashing Pumpkins singer was impressed with the 14 year-old's hand painted version of his cover from the band's 2007 album Zeitgeist, and offered her free tickets to see them play.
After she tweeted the picture - which shows the statue of Liberty half submerged in water, painted in shades of red - he jokingly replied, "@ParisJackson I'm glad you liked that cover! Not everyone likes that album haha (sic)" He then tweeted, "@ParisJackson I like you more and more! You'll have to come see us when we play. Not sure where you are but we'll hook you up for passes."
Click to continue reading Billy Corgan is Pals with Paris Jackson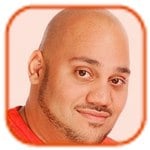 Posted by Andru Edwards Categories: Concerts / Tours, Gossip, Performances, Pop
Madonna has taken another swipe at Lady Gaga.
The singer dedicated her track "Masterpiece" to the younger star during a performance in Atlantic City, New Jersey, over the weekend, and appeared to accuse her of imitating her. "I love her. I love her. I do love her. Imitation is the highest form of flattery," she told the crowd. She then cryptically added, "And one day, very soon, we're gonna be on stage together. Just you wait."
Madonna, 54, has previously accused Gaga, 26, of copying her track "Express Yourself" on her single "Born This Way." She said, "I thought, 'What a wonderful way to redo my song'. I mean, I recognized the chord changes. I thought it was... interesting." During her current MDNA tour the star has also been performing a version of "Express Yourself" which leads into "Born This Way."
Click to continue reading Madonna Takes Another Swipe at Lady Gaga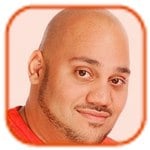 Posted by Andru Edwards Categories: Artist News, Concerts / Tours, Gossip, Hip-Hop & Rap, Pop
Justin Bieber has fallen ill ahead of his Believe world tour.
The 18-year-old pop star is currently in the middle of promoting his most recent album of the same name and rehearsing for his mammoth run of concerts but it seems his hectic schedule has taken a toll on his health.
Writing on his Twitter account, he revealed, "All the travel and the body finally broke down. Soo sick. Just gonna chill. #nofun (sic)"
Fans have since be tweeting get well soon messages to the singer, with one follower tweeting, "Get well soon #muchlove (sic)" Before getting sick. Justin had been boasting to his followers that his tour was going to be his best live shows yet.
In a series of tweets, he wrote, "#BELIEVEtour is gonna change the game. im hitting every city. doing interviews. hitting the stage. WE READY! ... we have magic. #believetour"
Click to continue reading Justin Bieber Gets Sick Ahead of Tour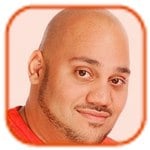 Posted by Andru Edwards Categories: Concerts / Tours, Gossip, Performances, Reunions, Pop
Mel C has hinted the Spice Girls could perform together again.
The five girls - Mel, Geri Halliwell, Victoria Beckham, Mel B and Emma Bunton - reunited to appear at the London 2012 Olympics closing ceremony and although it was perceived to be a one-off, the 38-year-old singer isn't so sure.
"It was amazing. We always think, 'That's it, we'll never do anything together again.' But 'never say never' is one of our mottos!" she said.
Mel is still shocked that people are still interested in the group 16 years after they released their debut single "Wannabe." She mused, "People are still intrigued by us but, at the end of the day, we're just five normal girls - even Victoria!"
Mel - who has just released her sixth solo album Stages - loves seeing the girls and she considers the other four members her best friends: "I love them dearly. We're older now and have a lot more respect for each other. We're also appreciative of each other because we know that, without one another, we wouldn't be where we are today."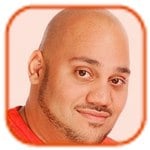 Posted by Andru Edwards Categories: Artist News, Gossip, Hip-Hop & Rap, Pop, Reggae, New Releases
Nelly Furtado wants to be seen as a more "professional" singer.
The 33-year-old star is known for her raunchy image and risque lyrics in songs like "Promiscuous Girl," but says the birth of her daughter Nevis eight years ago made her want to appear more sophisticated and encouraged her to censor her songs.
"From (Nevis' birth) forward I've been looking at my career in a more professional way. Before, I was just floating down the river and not really sure what I was doing. Writing-wise I keep her in mind - the tone of things, how I present myself," she said.
The Canadian star has even replaced the word "promiscuous" with "mysterious" in her infamous hit song when she performs it live. "I guess I wanted to show that the song's still a good song without that word in it. It's still melodic," she explained.
Click to continue reading Nelly Furtado Wants a More 'Professional' Image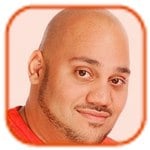 Posted by Andru Edwards Categories: Gossip, Upcoming Releases, Pop, R&B / Soul
Adele's new album will be inspired by her pregnancy. While the 24-year-old singer is known for her songs about lost love and heartbreak, friends say her newfound happiness with Simon Konecki and the impending arrival of their first child have both had a big impact on her work.
"It will be lighter than her last ode to break-up. The pregnancy has had a big impact on her songwriting," a source told Us Weekly.
Meanwhile, the couple are preparing for the baby and Adele is enjoying her time out of the spotlight. "She is lying low and focusing on becoming a mom. The baby is healthy and she's so excited," the insider added.
Writing on her website in June, Adele confirmed her pregnancy, saying she wanted fans to hear the news directly from her: "I'm delighted to announce that Simon and I are expecting our first child together. I wanted you to hear the news direct from me, obviously we're over the moon. Yours always, Adele."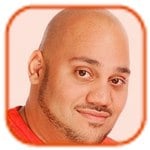 Posted by Andru Edwards Categories: Artist News, Gossip, Release Dates, Upcoming Releases, Hip-Hop & Rap, Pop
Rihanna's new album is reportedly set for release in November.
The 24-year-old singer's record label Def Jam Recordings tweeted the news yesterday from their French account, but have since deleted their post which also hinted a new single is likely to drop as soon as next Monday. Def Jam France has replaced it with another message which reads, "New announcement this Thursday about Rihanna on our account."
Rihanna's last two albums have both had November release dates, so the news about her seventh studio album is in keeping with the singer's speedy work ethic.
The Bajan beauty has been back and forth to the UK this summer, most recently to perform at the London 2012 Paralympics Closing Cermony where she joined Coldplay on stage for a sizzling performance of "Princess of China."
Click to continue reading Rihanna Album Set for November Release?
© Gear Live Media, LLC. 2007 – User-posted content, unless source is quoted, is licensed under a Creative Commons Public Domain License. Gear Live graphics, logos, designs, page headers, button icons, videos, articles, blogs, forums, scripts and other service names are the trademarks of Gear Live Inc.