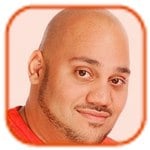 Posted by Andru Edwards Categories: Gossip, Rumors, Rock
Paul McCartney has insisted Yoko Ono wasn't responsible for the end of The Beatles.
The 70-year-old musician has attempted to end decades of anger directed at the Japanese artist for the band's demise in 1970 and is adamant his decision to quit the group wasn't motivated by a dislike of John Lennon's widow - a much held belief.
In an interview with David Frost for television channel Al Jazeera English, Paul said, "She certainly didn't break the group up, the group was breaking up."
Paul insists they were a number of different reasons why the band - which also included the late George Harrison and Ringo Starr - ended and he credits Yoko with inspiring some of John's best work. The "Hey Jude" songwriter believes the different creative influences Yoko, 79, brought into John's life helped him write tracks such as "Imagine" and "Dear Prudence."
Click to continue reading Paul McCartney: Yoko Wasn't to Blame for Beatles Split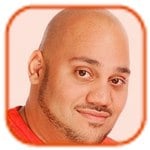 Posted by Andru Edwards Categories: Gossip, Rumors, Rock
Courtney Love is planning a film about Kurt Cobain's life.
The Hole rocker is working on either a musical or a movie about the lives of her and her late Nirvana singer husband, who committed suicide in 1994.
"[Courtney Love and I] are currently working on a possible motion picture or Broadway musical based on the Nirvana catalogue, based on her life and Kurt Cobain's. She's an accomplished actress," said Sam Lutfi, who claims to be her co-manager.
Sam made his claims in a Los Angeles court, where he is suing former client Britney Spears' parents for libel and breach of contract. A source close to 48-year-old Courtney confirmed the movie plans, telling the New York Daily News, "She's been talking about doing a movie or play about her life with Kurt for a long time. It's been her dream to get her side of the story out."
Click to continue reading Courtney Love Planning Kurt Cobain Film?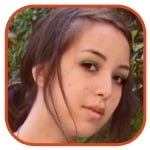 Posted by Robin Paulson Categories: Artist News, Gossip, The Charts, Pop, New Releases
She might not be flying like a bird with her latest album sales, but Nelly Furtado won't let that stop her from making music.
Her new album, The Spirit Indestructible, is the follow-up to her 2009 Spanish-language album Mi Plan. Before that was her career-boosting album Loose, which featured her hit single, "Promiscuous." The Spirit Indestructible failed to meet album expectations, selling a mere 6,000 copies (debuting at 79 on Billboard) compared to Loose's 219,000 in its first week (in which it debuted at number one).
"Just like a lot of my albums, actually. I have very few albums that debut high," Furtado said. "I've had kind of everything happen to me commercially and at different levels," she says. "I've had different scenes and I've dabbled in a lot of markets so I see the music world as very global and I'm always looking for new avenues and opportunities, so one chart or anything doesn't necessarily [mean anything]."
Click to continue reading Poor Album Sales Don't Bother Nelly Furtado
Read More
| Huffington Post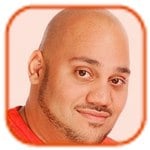 Posted by Andru Edwards Categories: Concerts / Tours, Gossip, Performances, Rock
Alice Cooper has slammed young rock bands for becoming "really boring."
The "Hey Stoopid" singer hit out at modern male groups saying they are too sensitive and "afraid" to be themselves, and he has been left particularly unimpressed by their stage shows in contrast to their female counterparts such as Lady Gaga.
Speaking at Q magazine's annual awards this afternoon, he told BANG Showbiz, "The girls seem to be the only ones doing theatrics, the guys have taken a back seat when it comes to that, Lady Gaga and the others just seem to be more creative when it comes to the stage shows. The guys have become boring, really. It just seems like young rock bands are afraid to be young rock bands. There's a lot of thrust missing from rock 'n' roll. I don't know why, everyone's trying to be very sensitive. In the 70s the last thing on our minds was sensitive."
Click to continue reading Alice Cooper: Young Rock Bands are 'Boring'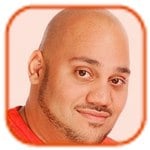 Posted by Andru Edwards Categories: Collaborations, Gossip, Upcoming Releases, Rock
Aerosmith claim it's the "end of an era" for rock 'n' roll music.
The "I Don't Want To Miss A Thing" hitmakers are releasing their first studio album in 11 years, Music From Another Dimension!, but guitarist Joe Perry says the music scene has changed forever: "It's the end of an era. People listen to music in a different way. They cherry-pick songs off records. They aren't going to want to listen to live bands anymore. I don't know if we will see The Black Keys doing two-and-a-half-hour sets in 10 years."
The band have spent a lot of time perfecting the album and teamed up with the late John Lennon's son, Julian, on one track after he heard frontman Steven Tyler singing in the shower. "A lot of weird stuff happens in Los Angeles. I was staying at a hotel where Julian Lennon was staying and one morning I was singing in the shower with the window open. I heard through the window, 'Steven?' and I shouted back, 'Julian?' After that, we brought Julian over to the studio and he sang on the opening track," he revealed.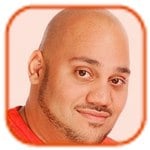 Posted by Andru Edwards Categories: Artist News, Gossip, Alternative, Rock
Smashing Pumpkins singer Billy Corgan "almost killed" himself "three or four" times.
The musician has been overcome with dark thoughts on a number of occasions and even started planning his death, but his faith in God always pulled him through:
"I almost killed myself about three, four, seven times. I literally started planning my death and what I would leave behind, and what I was gonna write. Three or four times in my life. What I finally realized, at least on the back end of this, is that God, at least as I understand God, was there all along. Once I was able to process my reality in that way, I no longer felt like a victim."
Billy, 45, has previously told how one of his worst suicidal phases came when he was recording the band's breakthrough album, Siamese Dream, in 1993, on which he famously played almost all of the instruments:
Click to continue reading Billy Corgan's Suicidal Thoughts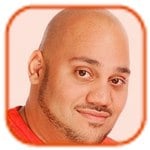 Posted by Andru Edwards Categories: Gossip, Upcoming Releases, Hip-Hop & Rap, Pop
Kesha insists she can sing without auto-tune. The "Tik Tok" hitmaker was determined to prove her critics wrong on her second album Warrior and has banished all technological tricks and added more rock guitars in order to show off her vocals.
"I got really sick of people saying that I couldn't sing, because I can do very few things confidently in my life, and one of them is that I can sing. I remember thinking [with Animal], 'Oh, it's just processed. People will learn that I can sing later.' But after reading some reviews that were like, 'She can't sing,' I finally was like, 'F**k that.'"
The controversial starlet - born Kesha Rose Sebert - is back in the charts after taking a short sabbatical at the end of 2011 because she felt she needed time to relax and to embark on a "spiritual journey." However, she admitted she had to ask her record label to "back off" when they started pressuring her to make new music.
Click to continue reading Kesha: I Can Sing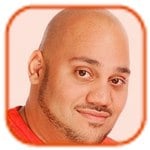 Posted by Andru Edwards Categories: Concerts / Tours, Gossip, Rumors, Rock
The Rolling Stones may headline Glastonbury next year.
The "Brown Sugar" group are celebrating their 50th anniversary in 2013 with a series of concerts, and are rumored to be topping the bill at the iconic British festival, one of the largest music events in Europe.
"The band are gearing up for a load of live dates but tend to leave big decisions like this until the last minute. [Organizer] Michael Eavis is desperate to get the band confirmed and has made initial contact with their people. It would be a massive coup to get the band playing Glasto on what could be their last round of live dates. Getting a decision from the whole band can be tough and at the moment they are without an agent for live shows, which is not helping the situation. But there is a good chance 2013 will finally be the year they make it," a source told The Sun.
Click to continue reading Rolling Stones to Headline Glastonbury?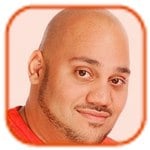 Posted by Andru Edwards Categories: Gossip, Alternative, Pop, New Releases
Marina and the Diamonds felt some fans "wouldn't allow" her to be a pop artist on Electra Heart.
The singer's second album took a more chart-friendly direction away from her indie roots, and while she was initially unsure, she is now happy some people would criticize her for it.
"I think that I wasn't allowed to change and that deep down I wanted to write a pop album and to be a popstar. For some reason, I felt like people wouldn't allow me to do that, which is stupid because I love the album. So I should have just never said anything and accepted that some people would have said 'she's not credible anymore' and that some people would start to be a fan of me, because that's what always happens when you change your music."
Marina - real name Marina Diamandis - worked with pop producer Dr. Luke on the album, and says he changed the entire way some of the songs were presented:
Click to continue reading Marina and the Diamonds Not Worried About Being Pop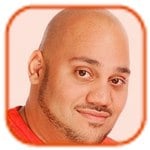 Posted by Andru Edwards Categories: Artist News, Gossip, Alternative, Rock, New Releases
Amanda Palmer has spent all of the $1.2 million she raised to make her new album. The "Coin Operated Boy" singer got the astronomical amount by going directly to fans to fund her solo album, Theatre Is Evil, and although all the money has gone, it's all been spent wisely on her career.
"It's all gone. People look at it and they see a giant pile of money, but we're running a business. It doesn't make you rich, it just means that your volume of business has increased. The production of the CD, vinyl and art book, including shipping costs, was $300,000 alone. All the money [went] directly back on the product, the stage show, and the videos. I'd much rather live that way than make a compromised product."
Click to continue reading Amanda Palmer Spends $1.2 Million Made from New Album
© Gear Live Media, LLC. 2007 – User-posted content, unless source is quoted, is licensed under a Creative Commons Public Domain License. Gear Live graphics, logos, designs, page headers, button icons, videos, articles, blogs, forums, scripts and other service names are the trademarks of Gear Live Inc.