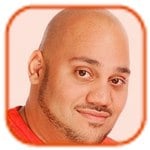 Posted by Andru Edwards Categories: Artist News, Gossip, Rumors, Rock
The Foo Fighters have denied splitting up.
The "These Days" hitmakers have slammed the rumors, insisting they are simply taking a well earned break from music and could never give up on the band because they have worked so hard to make it a success.
"There were times when I didn't think the band would survive. There were times when I wanted to give up. But... I can't give up this band. And I never will. Because it's not just a band to me. It's my life. It's my family. It's my world," frontman Dave Grohl said in a statement.
Fans panicked on Saturday when Dave told the 60,000 strong crowd at Global Citizen Festival in New York, "This is it, man. We don't have any [shows] after this."
Click to continue reading Foo Fighters Deny Split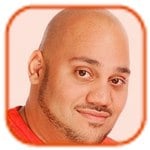 Posted by Andru Edwards Categories: Artist News, Gossip, Reunions, Pop
The Spice Girls have learned to sort out their problems like "grown-ups."
The "2 Become 1" girl band - made up of Victoria Beckham, Geri Halliwell, Melanie C, Emma Bunton and Mel B - recently reunited for a one-off performance at the closing ceremony of the London 2012 Olympics and Melanie C says she's glad they no longer argue over petty things: "We've all gone on to have happy, successful lives, we've had our bumps along the way, and of course there's friction at times, because all of us are strong, independent women with opinions. But we've gone through such a lot together and we're all mums now, so disagreements get sorted out like grown-ups."
Click to continue reading Spice Girls Don't Argue Anymore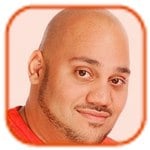 Posted by Andru Edwards Categories: Gossip, Folk, Rock, New Releases
Marcus Mumford denies Babel symbolizes Mumford and Sons' Christian faith. The frontman - whose father was a vicar - insists the album isn't a statement of their religious views and the band are more driven by "spirituality."
"The LP is not a statement of faith. We don't feel evangelical about anything, really, other than music. I don't even call myself a Christian. Spirituality is the word we engage with more. We're fans of faith, no religion," he said.
The "Little Lion Man" singer also clarified his lyrics to "Whisper In The Dark," which reference God. "The lyric, 'I set out to serve the Lord,' no-one realizes it's pluperfect tense. The lyric is 'I had set out to serve the Lord.' It's looking back at a time when that happened," he explained.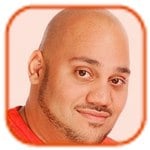 Posted by Andru Edwards Categories: Gossip, The Charts, Alternative, Rock
Gotye doesn't mind being seen as a one hit wonder. The singer's track "Somebody That I Used to Know" has been one of the biggest singles of the year worldwide, and he doesn't mind if it's his only successful track.
"I would take a sort of perverse pleasure if a certain part of the public think of me as a one-hit-wonder. I'd be in some good company," he told NME.
The Australian musician added he knows his real fans have been listening to his sound develop over three albums, but accepts most people will only associate him with his mega hit. "If I go on to never make any music that is as commercially successful as this and that means that there's a divide between some people's perception of me in the pop sphere versus the actual music I've made, and people actually taking the time to listen to the rest of it, then I think that's actually kind of interesting."
Click to continue reading Gotye OK Being a One Hit Wonder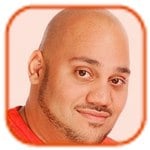 Posted by Andru Edwards Categories: Collaborations, Concerts / Tours, Gossip, Performances, Pop
Madonna wants Lady Gaga to perform with her. The "Give Me All Your Luvin" singer has invited the eccentric pop superstar to join her on stage during her MDNA Tour, despite previously accusing her of copying elements of her song "Express Yourself" in her single "Born This Way."
"Madonna just called to ask Gaga to perform with her at Yankee Stadium. Her manager reached out to us and said Madonna would like Gaga to perform with her," Gaga's writer-and-producer Vincent Herbert revealed.
Click to continue reading Madonna Wants to Perform with Lady Gaga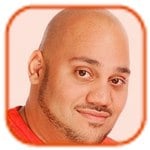 Posted by Andru Edwards Categories: Artist News, Gossip, Upcoming Releases, Pop
Christina Aguilera is not worried about Lotus being commercially successful.
The 31-year-old singer - whose last studio album Bionic flopped - doesn't care if the general public don't buy her seventh record as she finds it more important to take risks and push herself creatively.
"I've already put out a greatest hits record, so I've been in this business for a while, and I'm a risk taker, that's just who I am at heart. It's who I can't help but be. It's who I always am in nature, as a person and as an artist. With that comes hurdles and certain areas where people aren't going to get it and understand it artistically; sometimes it will go over their heads and it will not be as commercially successful," she told MTV News.
The "Candyman" singer reinvented herself as a mentor on TV show The Voice in 2011, and hopes Lotus will appeal to new fans who have been introduced to her music through that, as well as to those who have followed her since her self-titled 1999 debut album.
Click to continue reading Christina Aguilera Shuns Commercial Success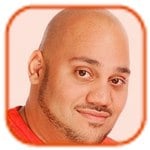 Posted by Andru Edwards Categories: Gossip, Industry News, Leaks, Hip-Hop & Rap
Snoop Dogg does not think the music industry is in a state of decline. The legendary rapper believes artists in the industry still have ways of controlling their output, and even those new to the scene can find a break if their material is good enough.
"There's certainly ways to maximize the mistakes that we've made with CDs and the crash and people stealing music: You can still control the material. Now, you can make a video and put it on YouTube and display your skills: record label staffers are sitting in an office all day, every day, looking for it. It's definitely not as bad as people want to make it."
He thinks those who are struggling are doing so because they are stuck in the past and need to see things differently. "A lot of people are still stuck in the 90s. They think the days still exist where you get a lot of money upfront and labels give you two or three videos with big budgets. That ####'s over with," he told The Hollywood Reporter.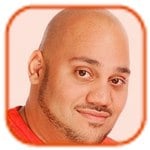 Posted by Andru Edwards Categories: Gossip, Pop, R&B / Soul
Adele has criticized pop stars who use sex to sell records.
The pregnant "Someone Like You" hitmaker has slammed her chart rivals - who include Rihanna, Madonna and Lady Gaga - who strip off in their videos to promote themselves and insists most female singers look very different in real life to how they look on screen.
"They don't look how they do in magazines or videos. I have seen them up close. Exploiting yourself sexually is not a good look. I don't find it encouraging," she said.
Adele has always had a fuller figure but she insists she would never go on a diet or change her image to try and be more successful. The 24-year-old singer - whose last album 21 has sold over 23 million copies worldwide - prefers to just let her music define her. "I have never seen magazine covers and music videos and thought, 'I need to look like that to be a success.' To sell more records I don't need to go that. I just stand there and sing. I'm not worried that I'm a 'plus size' and so much bigger than other artists. No matter what you look like the key is to be happy with yourself," she is quoted as saying.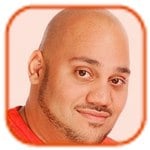 Posted by Andru Edwards Categories: Artist News, Gossip, Upcoming Releases, Dance, Electronic
Deadmau5 wants to write a concept album like Pink Floyd's The Wall.
The dance musician has just released his sixth album, >Album Title Goes Here<, made during a hectic period of DJ performances around the world, but he's hoping to take a year off and create something completely different, with a concept, like British psychedelic band's 1979 classic.
">Album Title Goes Here< is like a poster book of my year and the work I got done in the chaos kind of thing. Hopefully next time - and I know I say this every f***ing time - that I'll have this year off of touring and put together something that's like Pink Floyd's The Wall. Something that tells a story and has a big package thing [around it]," he told MTV.
Click to continue reading Deadmau5 to Make a Concept Album?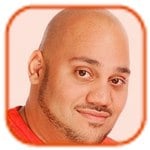 Posted by Andru Edwards Categories: Concerts / Tours, Gossip, Folk, Rock, New Releases
Of Monsters and Men are "more rock 'n' roll" than folk.
The Icelandic "Little Talks" band have been compared to folk acts like Mumford and Sons because they use acoustic guitars and have lush vocal harmonies, but singer Ragnar Þórhallsson feels the band's sound is more rock influenced.
"It's hard for me to describe our music. It has folk elements, but it has more rock 'n' roll in it. We like being compared to great bands, but we're not like Mumford and Sons, we very much have our own style," he said.
The band performed an exclusive show at London's Village Underground Venue last night alongside Spector, as part of the Logitech UE launch. The show was the last night of the group's US and European tour before heading home, and the six piece band impressed the capacity crowd by balancing tender moments with rock crescendos on tracks such as "Six Weeks," "Love Love Love" and "Mountain Sound."
Click to continue reading Of Monsters and Men More Rock Than Folk
© Gear Live Media, LLC. 2007 – User-posted content, unless source is quoted, is licensed under a Creative Commons Public Domain License. Gear Live graphics, logos, designs, page headers, button icons, videos, articles, blogs, forums, scripts and other service names are the trademarks of Gear Live Inc.