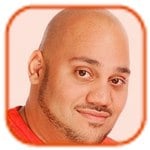 Posted by Andru Edwards Categories: Gossip, Pop, New Releases, Sales
Lily Allen has called Lady Gaga a "martyr" for choosing "art" over commercial success.
The "Air Balloon" hitmaker has defended her fellow singer after she was criticized for her latest album ARTPOP being a relative flop, insisting she deserves credit for the risks she has taken.
"If she's not succeeding commercially because she's standing by what she does as art, then that's a f**king great thing. That's to be commended. That's what makes a martyr. There's nothing wrong with that," she told Rolling Stone.
Lily has had similar problems with her own music, and admitted she had to choose her singles carefully to make sure they were acceptable for radio play. "I would love 'Hard Out Here' to have been a single, but you can't have a song that has the word 'bitch' in it 72 times on the radio," she explained.
Click to continue reading Lily Allen Describes Lady Gaga as a "Martyr"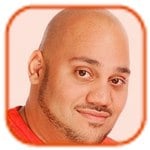 Posted by Andru Edwards Categories: Gossip, Release Dates, Upcoming Releases, Rock
Coldplay is planning to release another album next year.
The "Paradise" hitmakers, whose new record Ghost Stories will be released next month and is a departure from their usual sound, are reportedly planning a more commercial follow-up album in 2015. "Ghost Stories is sort of a low-key release for Coldplay, if that's possible. It's their chance to try out some different ideas on a smaller scale before coming back next year with a more traditional record," a source said.
The band - featuring Chris Martin, Jonny Buckland, Guy Berryman and Will Champion - have been experimenting with their sound in a similar way to Radiohead and U2 did in the middle of their careers by recording more atmospheric tracks. "U2 did it with Achtung Baby and Zooropa. And it's no secret Coldplay have always admired Radiohead. They did a similar thing with their experimental Kid A album in 2000, returning a year later with sister release Amnesiac. It's that kind of idea," the source continued.
Click to continue reading Coldplay to Release Another Album Next Year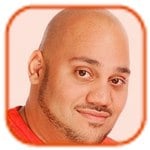 Posted by Andru Edwards Categories: Artist News, Gossip, Reunions, Rumors, Rock
Johnny Depp is planning to reunite with his old band.
The 50-year-old star is reportedly planning on putting his acting career on hold so that he can get back together with his former band The Kids, whom he split from 30 years ago.
"It's something he's wanted to do for a while. He's a frustrated rocker and for all the success he's had as an actor, he still wishes he could make it in the music world," a source said.
The Pirates of the Caribbean actor is said to have been encouraged by his new fiancee Amber Heard, whom he met on the set of 2011 film The Rum Diary, to reclaim his position as lead guitarist in the rock band. "This will be his chance to live out his fantasies and see what might have been. But he's nervous the music critics might give him a hard time. The Kids decided to part ways in 1984 after moving from Florida to Los Angeles when Johnny landed a role in A Nightmare On Elm Street," the source said. "They've played the odd gig since but it's 30 years since they officially called it a day. Johnny thinks it's the perfect opportunity for them to go on tour and maybe even record an album. The band changed their name to Six Gun Method before they split so it will probably be under that name."
Click to continue reading Johnny Depp to Reform Rock Band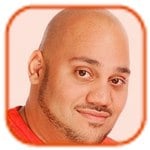 Posted by Andru Edwards Categories: Collaborations, Gossip, Hip-Hop & Rap, Pop, New Releases
Akon claims his record label cut ties with Lady Gaga because her career is on the decline.
The "Senegalese" hitmaker, who initially signed Gaga to his Kon Live Distribution record label under Interscope in 2007, claims he "cashed out" on the Born This Way singer because he felt her career had hit a "peak."
In an interview with US DJ Sway on Sirius XM, he was asked if he was "still involved with the star," to which he responded, "Actually I cashed out. I got out while the gooding [sic] was hot. It's like a business, you build it to sell it. When I got it to the peak of where I felt it couldn't go nowhere, and there was nowhere left to go but down, I cashed out." He added, "In other words I sold my share and got out before it was too late."
During the earlier years Akon was involved in Gaga's first album The Fame and co-wrote her hit debut single "Just Dance."
Click to continue reading Akon: Gaga's Career Is on the Decline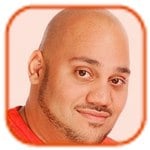 Posted by Andru Edwards Categories: Artist News, Gossip, Upcoming Releases, Hip-Hop & Rap
P. Diddy wants to be known as Puff Daddy again.
The rap mogul - real name Sean Combs - announced in 2001 that he had changed his stage name to P. Diddy, but started using the moniker he was best known by in the late '90s again this week, as he took to Twitter to share a teaser for his upcoming video "Big Homie," in which he introduces himself as Puff Daddy.
The 44-year-old star, who is gearing up to release his first album in four years, titled MMM, this year, hit back at fans for criticizing him for making another name change and insisted he's simply going back to the name he has "always used." Addressing the issue on Monday, the record producer tweeted, "For the record, I did not change my name. I always have been and always will be PUFF DADDY!

Be cool Man lol #MMM #BigHomie RT!!!! [sic]." He later asked, "#DIDDYORDADDY ???"
The rapper, who is also sometimes referred to by friends as Puff or Puffy, decided to change his name 13 years ago after he was acquitted on gun-possession and bribery charges in New York City.
Click to continue reading P. Diddy Returns to Being Puff Daddy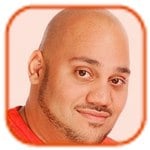 Posted by Andru Edwards Categories: Artist News, Gossip, Upcoming Releases, Pop, R&B / Soul
Bobbi Kristina Brown has hinted she is planning a music career.
The 21-year-old daughter of late singer Whitney Houston claims to have inherited her mother's voice and teased fans she is preparing to put it to use. "Think about it.. She had 1babygirl, lungs and a GORGEOUS unforgettable voice .. Who do you think ONLY has HER vocal chords.. ? [sic]," she wrote on Twitter.
Bobbi - who's father is "My Prerogative" singer Bobby Brown - retweeted fans who gave her praise, and warned those who questioned whether she would be able to live up to her mother's high standards that she fully intends to. When user TayAmazin wrote, "@REALbkBrown lol girl. NOBODY has her vocals... But I wish you well! I'm excited to hear [sic]," Bobbi replied, "You underestimate what she MADE [sic]."
The young star is also rumored to be getting help with her career from Mariah Carey and former American Idol judge Randy Jackson.
Click to continue reading Bobbi Kristina Brown Planning Music Career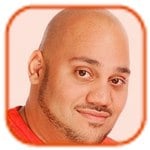 Posted by Andru Edwards Categories: Artist News, Gossip, Music Videos, Rumors, Pop
One Direction have been filming a secret music video.
The "Midnight Memories" hitmakers - Harry Styles, Zayn Malik, Niall Horan, Liam Payne and Louis Tomlinson - were spotted filming on Clevedon Pier in Somerset yesterday as they braved the cold. According to The Sun newspaper, the boys were seen sipping hot drinks and holding hot water bottles as they tried to warm up.
An area of the pier was closed off as the band started working on the promo, which is thought to be for their upcoming new single. After fans heard the band were in town, many started to line up next to the pier, with one girl canceling her driving test to try and catch a glimpse of the boys.
Click to continue reading One Direction Film Secret Music Video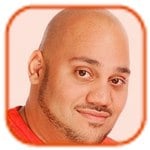 Posted by Andru Edwards Categories: Artist News, Collaborations, Gossip, Rumors, Upcoming Releases, Hip-Hop & Rap, Pop, R&B / Soul
Kanye West thinks he has found the next Rihanna.
The "Blood On The Leaves" singer is reportedly working in the studio with "hip" 17-year-old singer Pia Mia Perez and he is hoping to transform her into a star like the "Diamonds" hitmaker who has achieved global chart success.
"Kanye is producing some tracks for her and he's quite involved. He believes she could be the next Rihanna. [He] thinks she's young, fresh and hip - totally his target audience. He's been consulting her on a lot of his creative projects, including the Kanye x APC collection," a source said.
Pia - who is best friends with Kylie Jenner - first stepped into the spotlight last year when a video of her singing Drake's "Hold On We're Going Home" in front of the Canadian rapper and Kanye at a dinner party hosted by Kylie's family, including Kanye's fiancee Kim Kardashian, went viral on the internet.
Click to continue reading Kanye West Found the Next Rihanna?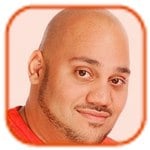 Posted by Andru Edwards Categories: Artist News, Gossip, Alternative, Rock
Kurt Cobain's childhood home could be turned into a museum.
Fans of the late Nirvana singer have joined a campaign to raise money to turn the property in Aberdeen, Washington into a tourist attraction. The "Numb" singer's mother, Wendy O'Connor, put the bungalow on the market last year for $500,000, even though it was only valued for about $67,000 and now fan journalist Jaime Dunkle has now set up a page on website GoFundMe to try and pull in $700,000 to "[make] sure this house is memorialized by us fans so it doesn't end up in the clutches of capitalist greed."
She said she sent information about herself to Kurt's mother to prove that she wasn't a "crazed fan" and was serious about trying to raise the money. "I used to be in the American Criminal Justice Association, so I made a long list of everything I've ever done and emailed it to the real estate agent, and she said she was forwarding it to Mrs O'Connor. After that, they started taking me more seriously, I think. It took weeks of phone calls and emails, but I successfully set up an appointment to see the house. I deliberately arranged it to be on what would have been Kurt Cobain's 47th birthday," Jaime told the Broward-Palm Beach New Times.
Click to continue reading Kurt Cobain's Home Could Become a Museum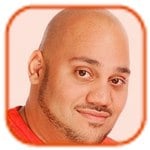 Posted by Andru Edwards Categories: Gossip, Hip-Hop & Rap, Pop, R&B / Soul, New Releases
Justin Bieber's new love ballad is about Selena Gomez.
The 20-year-old singer posted a teaser for the track "Life Is Worth Living Again" on his Instagram account on March 15 and it is reportedly one of many new songs the "Boyfriend" hitmaker has written about his 21-year-old on/off girlfriend.
"Yes, 'Live Is Worth Living Again' was all for Selena and that's not the only song he's written for her. He's written a bunch of stuff for her, she's his biggest inspiration," a source said.
Justin, who has been dating Selena on/off since 2010, also dedicated a song to the brunette beauty during a surprise performance in Texas earlier this month. He turned up at the Banger's Sausage House and Beer Garden in Austin for the South by Southwest festival and sang his hit "As Long As You Love Me" for his "baby," who was standing in the wings. After his romantic gesture, the pair reportedly hung out together for an hour after everyone left the venue.
© Gear Live Media, LLC. 2007 – User-posted content, unless source is quoted, is licensed under a Creative Commons Public Domain License. Gear Live graphics, logos, designs, page headers, button icons, videos, articles, blogs, forums, scripts and other service names are the trademarks of Gear Live Inc.