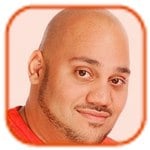 Posted by Andru Edwards Categories: Artist News, Gossip, Pop, New Releases
Quincy Jones has blasted the new Michael Jackson album Xscape.
The legendary producer - who masterminded some of the late singer's biggest hits - thinks the posthumous recording was only released to "make money."
"It's about money. They're trying to make money. And I understand it. Everybody's after money, the estate, the lawyers. It's about money," he said.
Quincy admitted it "bothers" him to see so much of the 'Thriller' star's previously-unreleased music being made public but has learned to accept it has nothing to do with him. When asked if he was bothered by the recordings, he told Jian Ghomeshi's Q talk show on CBC Radio, "Yeah, but it's not my business anymore. They're not our business."
Quincy's comments come months after he launched a $10 million breach-of-contract lawsuit in relation to the recordings released after the "Billie Jean" star's death in June 2009. He alleged master recordings he had worked on were wrongfully edited and remixed so as to deprive him of back-end profit participation. He also claimed he had been denied credit for his work and that MJJ Productions and Sony Music have entered into deals taking profits that should have been included in the calculation of royalties.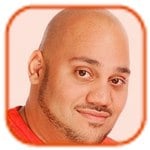 Posted by Andru Edwards Categories: Gossip, Reunions, Rumors, Rock
Pink Floyd fans are speculating the band could be set to tour again or release a new album.
The "Comfortably Numb" hitmakers have teased them by posting a countdown to a big announcement today on a website marking the 20th anniversary of their final record, The Division Bell.
Divisionbell20.com features a continuous clip of satellite images of the moon and urban landscapes to a soundtrack of Pink Floyd's music. The site has also teased the hashtag #TBD20, referencing the fact the band's last record was released two decades ago in March.
Members Roger Waters, David Gilmour and Nick Mason - who haven't performed together publicly since the Live 8 benefit show in 2005 - briefly reunited during Waters' The Wall tour stop at London's O2 Arena but they have previously hinted at the possibility of a reunion.
Click to continue reading Pink Floyd Hint at Reunion Tour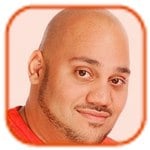 Posted by Andru Edwards Categories: Concerts / Tours, Gossip, Industry News, Performances, Rumors, Pop, New Releases
Michael Jackson is set to tour the world again - as a hologram.
The late King of Pop, who was resurrected onstage at the Billboard Music Awards on Sunday night thanks to advanced technology, could wow fans across the globe again five years after his death.
The producers behind the special effects extravaganza want to take their show on the road for a two-year tour and are predicted to make half a billion dollars. "It's only a matter of time before a hologram like this goes on tour. Public appetite for Michael Jackson's music has never been greater and this is a unique way of experiencing his magic," a source said.
The hologram performance at the Billboard Music Awards follows the success of a new posthumous Michael Jackson album, Xscape, which recently topped the charts in the UK. "It's so important to experience Michael Jackson in a live setting. We wanted a live performance in front of a live audience," added John Branca, the executor of the singer's estate.
Click to continue reading Michael Jackson Hologram to Tour the World?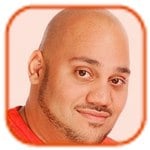 Posted by Andru Edwards Categories: Gossip, Industry News, Rock
Led Zeppelin are being sued for plagiarism over their hit "Stairway to Heaven."
The band have been served legal papers on behalf of late song-writer and guitarist Randy California from the band Spirit, who claimed for years the track's opening notes were lifted from their track "Taurus." Attorney Francis Alexander Malofiy, who is representing a trust for Randy, told Bloomberg Businessweek, "It's been a long time coming. The idea behind this is to make sure that Randy California is given a writing credit on 'Stairway to Heaven.'"
Click to continue reading Led Zeppelin Sued for Plagiarism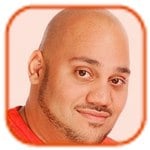 Posted by Andru Edwards Categories: Artist News, Gossip, Upcoming Releases, Pop, R&B / Soul
Robin Thicke has penned a song to help win back Paula Patton.
The "Blurred Lines" hitmaker is said to have written a heartfelt track, titled "Get Her Back," on which he begs his estranged wife for another chance. The R&B star apparently intends to debut the track during his performance at the Billboard Music Awards.
According to TMZ, lyrics discuss how Robin is determined to "make it right" between the pair following the breakdown of their eight-year marriage in February amid rumors the R&B singer had cheated.
Memorable lyrics include, "I gotta get her, go get her back / I gotta treat her right / I gotta cherish her for life," and "I should've kissed you longer / I should've held you stronger / And I'll wait for forever for you."
Click to continue reading Robin Thicke Writes Song to Win Back Paula Patton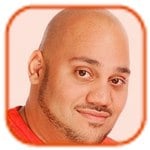 Posted by Andru Edwards Categories: Artist News, Concerts / Tours, Gossip, Rumors, Pop
Britney Spears is close to extending her Las Vegas residency.
The "Perfume" singer, whose show Piece of Me at Planet Hollywood Resort & Casino has been a huge success, has reportedly been offered $12 million to continue performing until 2016. According to New York Daily News, the pop star is close to securing a deal with Ceasers Entertainment, the parent company of Planet Hollywood, to stay on at the venue.
"Britney Spears has been a great success for the company and will be extended, if she wants to do it, and I cannot see why not. She has been filling the place every night, and she is enjoying it and is in good health," said Ceasers Palace President, Gary Selesner.
The 32-year-old star was scheduled to perform 50 shows per year in 2014 and 2015 as part of the initial deal, earning her an impressive $30 million, and Gary admitted it was a "gamble" in the beginning but he is now happy with how popular the show is and wants her to return for further dates.
Click to continue reading Britney Spears Offered $12 Million to Extend Residency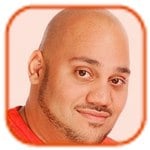 Posted by Andru Edwards Categories: Artist News, Collaborations, Concerts / Tours, Gossip, Performances, Hip-Hop & Rap, Pop, R&B / Soul
Janelle Monae didn't like the audience at Coachella Valley Music and Arts Festival.
The "Tightrope" singer joined OutKast on stage to sing with Big Boi at the event in Indio, California last month, and while critics claimed the show failed to live up to expectations but Janelle blames the crowd.
"I didn't like that Coachella audience. I'm happy I got to CounterPoint [Music Festival] in Georgia, because those were real festival-goers, in my opinion," she said.
Janelle joined Andre 3000 at the CounterPoint Music Festival to dance on stage during "Hey Ya!" last weekend and gushed about the band who have reunited onstage after a near decade-long hiatus: "That is my favorite duo, favorite rap group ever invented. They were in their time travel machine and they came back to see us, and I think we should all be grateful that they came back. The music is more fun, and lives are enriched with those two ATLiens performing. They're also great friends of mine, so it's great to see your friends do what they love doing and get the love and support they need."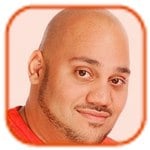 Posted by Andru Edwards Categories: Concerts / Tours, Gossip, Reunions, Pop
Ed Sheeran has hit out at the Backstreet Boys for playing new music at their reunion shows instead of classic hits.
The "Sing" hitmaker slammed the 90's boyband - made up of Brian Littrell, A.J McLean, Howie Dorough, Nick Carter and Kevin Richardson - for letting their fans down by performing new material during their 20th Anniversary Tour. "I study how other people perform and that is unacceptable, as the Backstreet Boys have so many hits. Do not do that ever again, that is not fair," Sheeran said.
Click to continue reading Ed Sheeran Slams Backstreet Boys for Not Playing Hits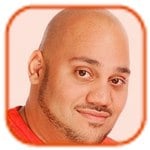 Posted by Andru Edwards Categories: Artist News, Gossip, Pop, New Releases
Lily Allen is planning to apologize to Rita Ora and models Cara Delevingne and Jourdan Dunn over songs on her new album.
The "Hard Out Here" hitmaker, who is about to release her new record Sheezus, appears to hit out at the stars by joking about celebrities who attend corporate events. "I still need to write letters to Rita Ora and Cara Delevingne. The song where I appear to slag off Rita and Jourdan is very much the same premise as Cheryl Tweedy. It's not about them, it's about the idea of them," she said, according to The Daily Mail.
Meanwhile, the 28-year-old star, who has made her comeback after a four-year hiatus, was copied into harsh emails about her new material from a focus group when her record label carried out market research for her new album: "I accidentally got copied in on a whole bunch of it and reading it was one of the most horrible moments of my life. They don't actually tell the people what it is that they're listening to. So a lot of it was just people going, 'Is this Lily Allen? It f****ng is Lily Allen', 'If this is her I thought she'd ####### retired, the stupid ****!'"
Click to continue reading Lily Allen: I Need to Apologize to Rita Ora and Cara Delevingne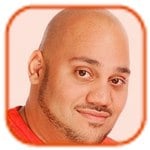 Posted by Andru Edwards Categories: Artist News, Gossip, Rumors, Upcoming Releases, Hip-Hop & Rap
Kanye West is planning to release a spoken word album.
The "Bound 2" hitmaker will reportedly make the three-hour recording available on vinyl, and it will feature everything from his views on the environment to life with fiancee Kim Kardashian and their 10-month-old daughter North.
"Kanye loves the sound of his own voice and this will be the ultimate in self-indulgence. He has very strong views on everything from music and art to politics and the environment. He's forever recording his opinions on tape. He says he's doing it for posterity and thought about turning them into a book or even donating them to a museum," a source said.
Kanye is said to be excited by the "groundbreaking" record and has set his sights on it winning awards. "Kanye likes to push the boundaries and thinks this is very groundbreaking. He's hoping it'll win him a Grammy for Best Spoken Word Album," the source added.
Click to continue reading Kanye West Plans Spoken Word Album
© Gear Live Media, LLC. 2007 – User-posted content, unless source is quoted, is licensed under a Creative Commons Public Domain License. Gear Live graphics, logos, designs, page headers, button icons, videos, articles, blogs, forums, scripts and other service names are the trademarks of Gear Live Inc.