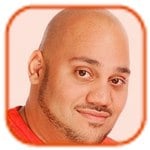 Posted by Andru Edwards Categories: Collaborations, Gossip, Electronic, Pop, New Releases
Daft Punk thinks Auto-Tune is ruining pop music. Though the duo - Guy-Manuel de Homem-Christo and Thomas Bangalter - like experimenting with the vocal-tweaking software in a "fun" way, they think it is over-relied on to make a singer's voice sound perfect.
"Pop music is into the uncanny valley. For example, take Auto-Tune. Auto-Tune as an effect is very fun. We put it in the same category as the wah-wah pedal. It's pleasing to the ear and creates those funky artefacts, a bit like the clavinet in Stevie Wonder's 'Superstition.' The other use of Auto-Tune is the invisible one, where you put the voices of the performers in and you set the thresholds so you can't hear the Auto-Tune is there. It makes the voice 'perfect.' If you're using it to solve small imperfections, you're creating something that isn't human. Would you Auto-Tune Roger Daltrey on 'Tommy'? Or Simon & Garfunkel? It stops being a fun effect and becomes like a clone from a terrifying sci-fi movie," Thomas said.
Despite their success as dance music pioneers, the "Get Lucky" duo admit they have always secretly wanted to be like The Strokes, whose frontman Julian Casablancas is one of their collaborators on new album Random Access Memories.
Click to continue reading Daft Punk Think Auto-Tune Ruins Music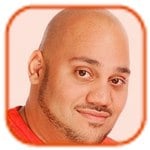 Posted by Andru Edwards Categories: Artist News, Collaborations, Gossip, Rumors, Hip-Hop & Rap, Pop
Miley Cyrus and Justin Bieber are recording new music together. The "Can't Be Tamed" singer was spotted leaving a Hollywood recording studio within minutes of Justin, 19, on Thursday and they are believed to be working on a collaboration.
"There aren't that many recording booths at this studio, they must be doing something together. Justin and Miley left within minutes of each other - it's too coincidental. There's gotta be a collaboration in the works," a photographer from X17online.com said.
Miley recently worked with gangster-rapper-turned-reggae artist Snoop Lion on the song "Ashtrays and Heartbreaks." He said, "Miley Cyrus was always a great singer to me and I knew she was a fan so it was great for us to collaborate. It's what she's going through and what I'm going through, she makes great music."
Click to continue reading Miley Cyrus Collaborating with Justin Bieber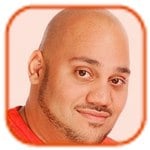 Posted by Andru Edwards Categories: Artist News, Gossip, Pop, R&B / Soul, New Releases
Kelly Rowland has admitted to being jealous of Beyonce's success in a new song.
The singer has released a new confessional ballad titled "Dirty Laundry," in which she reveals her envy of her former Destiny's Child bandmate's solo success and also sings about a past abusive relationship. On the track, which Kelly posted on her SoundCloud web page, she laments, "When my sister on stage, killing it like a motherf***er, I was in a rage, feeling it like a motherf***er. Went our separate ways but I was happy she was killin' it. Bittersweet she was up, I was down. No lie, I feel good for her but what do I do now? Post-Survivor, she on fire. Who wanna hear my bulls**t."
Childhood pals Beyonce, 31, and Kelly, 32, formed their chart-topping girl group in 1992 as young girls and would go on to become worldwide stars together as the band found fame with hits such as "Say My Name" and "Bootylicious."
Click to continue reading Kelly Rowland Admits Her Jealousy of Beyonce in New Song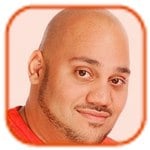 Posted by Andru Edwards Categories: Artist News, Collaborations, Gossip, Upcoming Releases, Hip-Hop & Rap
Kanye West's new album is from "the year 3000."
The "Stronger" hitmaker has been working on his sixth solo LP and his friend and G.O.O.D. Music affiliate Travi$ Scott, who has heard some of the tracks, thinks fans may not be ready for the futuristic sound of the record: "That s**t is like some next-level 3000. We're already in the year 3000 f***ing with that s**t and that's why I love hanging out with those guys over there. You get caught on to that new s**t extra fast."
Though Travi$ refused to say much about the album, he admitted he loves being part of Kanye's G.O.O.D. Music colllective because he has learned a lot - and gets treated to "information" before anyone else. "You know how he feels about his s**t. What I can say is, it's cool as f**l, you just learn a lot, you see a lot, you hear a lot and you just get the information super-early. That's what influences me to work 13 times as hard," he added in an interview with MTV.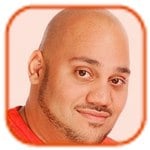 Posted by Andru Edwards Categories: Artist News, Collaborations, Gossip, Leaks, Rumors, Upcoming Releases, Electronic, Hip-Hop & Rap, R&B / Soul
Kanye West has reportedly collaborated with Skrillex and Odd Future on his new album. The rapper boasts the dubstep producer and members of the rap collective among a huge roll call of guest stars on his sixth studio album, according to Rolling Stone magazine.
Kanye reportedly worked on the record in secret, recording in Paris' Le Meurice hotel, and is believed to be ready to release it next month after he tweeted "June Eighteen" last week.
Click to continue reading Kanye West Working with Skrillex?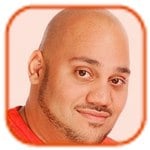 Posted by Andru Edwards Categories: Gossip, Rumors, Hip-Hop & Rap, Pop
Rihanna slammed long-term rival Ciara for allowing the media to "play her."
The 25-year-old pop star hasn't always seen eye-to-eye with the "Body Party" singer and has taken a swipe at her for always mentioning her in interviews. "Why am I still the main topic of her interviews!! She don't be shame tho? How she let em [the press] play her like that everytime?? It's like, 'yea I know you're here to talk about (insert album title) but we wanna talk about a more relevant topic...Rihanna!!! Like she sits there and falls for it everytime!!!! #whurrisyopublicist (sic)" Rihanna posted on Instagram.
The bitter row between the singers initially began two years ago when Ciara accused the Barbadian babe of not being "the nicest" when they met at a party. Rihanna sarcastically replied," My bad ci, did I 4get to tip u? #howrudeofme.(sic)"
The spat between the pair has fizzled out over the past year but Ciara recently re-started the argument when addressing Rihanna on an episode of Fashion Police saying she was "nuts" for ignoring her.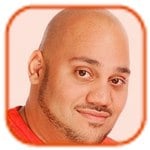 Posted by Andru Edwards Categories: Collaborations, Gossip, Upcoming Releases, Hip-Hop & Rap, Pop, R&B / Soul
Beyonce has worked with Diplo on a new track.
The producer and his former Major Lazer partner Switch produced "Run the World (Girls)" - the first single from Beyonce's last album, 4- and he has been back in the studio with her again, although it is not yet known if their collaboration will be on her forthcoming fifth record.
"I'm in the middle of something for her at the moment," Diplo cryptically explained.
Beyonce is not the only pop titan the producer - who rose to fame after producing "Paper Planes" for M.I.A - has worked with, as he produced some songs on Justin Bieber's 2012 album Believe and was impressed with the 19-year-old star's skills: "The craziest thing about Justin Bieber is that the kid is crazily good at everything. He's really good at ping pong, the kid can rap, he has awesome hair, he's super cool and super nice."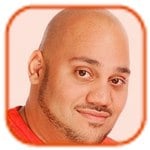 Posted by Andru Edwards Categories: Artist News, Gossip, The Charts, Dance, Pop, New Releases
Psy is so successful because he's good fun.
The South Korean rapper's music manager Scooter Braun thinks - who is also partly responsible for Justin Bieber's stratospheric rise to fame - believes the "Gangnam Style" hitmaker has become a global sensation despite not singing in English because of the hilarity of his dance moves.
"People love to watch that guy dance. It makes people have fun, and I think music should be a release," he said.
Psy's second international release, "Gentleman," has racked up 224 million views since April 13, which Scooter - who signed the rapper to his label School Boy Records last year - believes could catch up to his 1.5 billion views for "Gangnam Style" if he keeps making people laugh: "It went like Number One [in the video chart] in, like, 52 countries, so it was kind of mind-blowing for us. But he's just fun. And I think he's coming to the US at the end of this week to start performing it on TV, and around the world. And he represents having a good time, so good for him."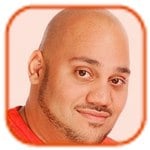 Posted by Andru Edwards Categories: Gossip, Pop
Mel C has finally "embraced" being a Spice Girl.
The 39-year-old singer initially "rebelled" when the five piece group - which also included Geri Halliwell, Emma Bunton, Victoria Beckham and Mel B - split in 2000, but has since come to terms with her nickname and her legacy.
"Some people have finally seen there's more to me than Sporty Spice. In my mid-twenties I found it irritating that people never thought I could do anything else. It is my legacy and I'm really proud of it but, after working with the girls, I just wanted to rebel. As the years have gone on, I really embrace being a Spice Girl and I'm really proud. I'll always be Sporty Spice but it's nice to be recognized within the entertainment world for being able to do other things as well."
Although Mel and the girls have gone their separate ways, they try to reunite regularly so their children can spend time together. "We try to see each other as much as we can. Geri and Emma [live nearby] so we tend to see each other more, but whenever Melanie's back in town we hook up. Now Victoria lives here we see her less which is crazy, but she's back in Los Angeles at the moment. We try and get together and get the kids together," she added.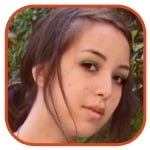 Posted by Robin Paulson Categories: Artist News, Concerts / Tours, Gossip, Performances, Pop, R&B / Soul
Apparently, it is possible to capture unflattering photos of Beyonce.
The singer has banned all press photographers - save for her approved personal photographer Frank Micelotta - from taking any photos of her while performing on her latest tour, The Mrs. Carter Show.
The much buzzed-about action comes after unflattering photos of the 31 year-old surfaced online from her performance at this year's Super Bowl (right) - something she has vowed to prevent from occurring in the future with the new photographer ban.
Though she can stop press photographers, who's to say there won't be an audience member snapping up bad photos of her with an iPhone? In a world where photos can be taken and uploaded to the internet in moments, it's quite unrealistic to believe in preventing any unfavorable pictures. Perhaps the best route she can take is to learn how to control her extreme grimacing while performing.
The North American leg of The Mrs. Carter Show World Tour arrives at the end of June.
Read More
| Daily Mail

© Gear Live Media, LLC. 2007 – User-posted content, unless source is quoted, is licensed under a Creative Commons Public Domain License. Gear Live graphics, logos, designs, page headers, button icons, videos, articles, blogs, forums, scripts and other service names are the trademarks of Gear Live Inc.