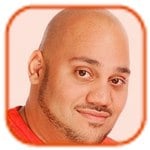 Posted by Andru Edwards Categories: Artist News, Folk, Rock, New Releases
Bob Dylan has produced just 100 copies of his new album.
The 71-year-old singer's record label, Sony, decided to create the super-limited edition four-CD album, entitled The 50th Anniversary Collection, to avoid losing control of the songs under European Union copyright rules. The album features 86 live tracks and studio outtakes recorded by Dylan in 1962-63, including a previously unheard version of his classic "Blowin' In The Wind."
According to sources at Sony, the compilation isn't really meant for mass consumption and is just an attempt to keep the tracks from entering the public domain. "This isn't a scheme to make money. The whole point of copyrighting [this material] is that we intend to do something with it at some point in the future. But it wasn't the right time to do it right after [Dylan] released Tempest," a source explained to Rolling Stone.
The 100 copies have been sent to specialist record collector shops in Britain, Germany, France and Sweden, and the rare item is already being sold for $1,600 on eBay.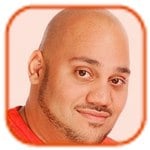 Posted by Andru Edwards Categories: Awards, Performances, Alternative, Blues, Country, Folk, Hip-Hop & Rap, Pop, R&B / Soul, Rock, Soundtracks, New Releases
Mumford & Sons, Rihanna and Taylor Swift are among the first performers confirmed for the 2013 Grammy Awards. Fun. and The Black Keys will also hit the stage at the biggest night in American music, which takes place on February 10.
All of the performers are nominated at the 55th annual music industry awards, with Mumford & Sons, The Black Keys and Fun. leading the pack with six nods apiece, along with Jay-Z, Kanye West and Frank Ocean.
Fun. are nominated in categories including Album of the Year for their debut, Some Nights, Record of the Year and Song of the Year for the Janelle Monae-featuring hit "We Are Young," and Best New Artist.
The Black Keys' seventh album El Camino is up for Album of the Year and Best Rock Album, while single "Lonely Boy" is nominated for Record of the Year. Mumford & Sons' chart-topping album Babel will also compete for Album of the Year.
Click to continue reading Rihanna, Taylor Swift to Perform at Grammys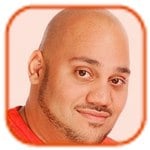 Posted by Andru Edwards Categories: Artist News, Awards, Alternative, Folk, Rock, New Releases
The Lumineers are humbled by their two Grammy nominations. The "Ho Hey" group received a nod for Best New Artist and their self titled debut was named in the Best Americana Album category when the awards shortlist was announced on Wednesday, and they are over the moon to be recognized after all their hard work.
"We're humbled by all of this. And if these nominations bring more people to our music, and to this record, then we're a damn lucky band," said guitarist and singer Wesley Schultz.
The group - completed by Jeremiah Fraites and Neyla Pekarek - have previously talked of their eclectic set of influences, claiming their sound is a mix of everything from classical composer Beethoven to notoriously bad mouthed 80s rockers Guns N' Roses. Drummer Jeremiah told BANG Showbiz, "The first thing I got into was Beethoven. I remember getting one of those CDs that was all piano stuff by Beethoven and that really influenced me a lot, I love classical music. Then the next band I got into was Guns N' Roses. I don't really know how that transition took place, but I think I really grew up listening to lots of different types of genres. I love cinematic music and anything strange and weird. Wesley and I write all the music and he grew up on stuff that his father liked such as Talking Heads and Bruce Springsteen. I think there's a blend we bring to the table, where we don't have the same exact influences, but write well together."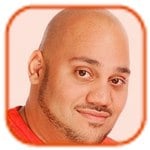 Posted by Andru Edwards Categories: Awards, Alternative, Blues, Country, Electronic, Folk, Hip-Hop & Rap, Pop, R&B / Soul, Rock, New Releases
Kanye West, Mumford & Sons and Jay-Z have landed six nominations each for the Grammy Awards 2013.
The hip-hop artists and folk-rockers were joined by Frank Ocean and The Black Keys' Dan Auerbach in gaining the most nods when the shortlist was announced in Nashville, Tennessee, last night. Indie group fun. also boasted an impressive haul, scoring nominations in the four major categories; Record of the Year and Song of the Year for their single "We Are Young feat. Janelle Monae," Album of the Year for their debut Some Nights, and Best New Artist.
Speaking after they had performed at the nominations, fun. singer Nate Ruess said, "Tonight, all I wanted to do was get up and really give it our all receiving the nomination is amazing and a culmination of hard work the three of us have put into this band." fun. share three of their nominations with Frank, whose "Channel Orange" is up for Album of the Year, his single "Thinkin' Bout You" is up for Record of the Year, and who also has a nomination in the Best New Artist category.
Click to continue reading 2013 Grammy Nominations Announced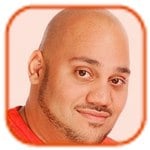 Posted by Andru Edwards Categories: Artist News, Upcoming Releases, Folk, Rock
Mumford and Sons have got the "bones" of their next album written.
The "I Will Wait" group only released their second record, Babel, in September, but are busy starting work on new songs and hope to follow up with their third album quickly.
Banjo player "Country" Winston Marshall said, "Will we wait years for the next album? F**k no! We've just started working on new songs, got a rehearsal studio. They're the bones of songs, but really exciting bones." Winston also said also said he's sometimes having trouble keeping up with lead singer Marcus Mumford when they play live: "On out first night of playing at the Hollywood Bowl we were so overexcited we rushed through the first half of the set. If Marcus goes really fast, I can't keep up and everyone realizes I can't actually play the banjo."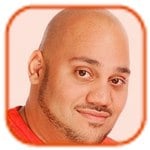 Posted by Andru Edwards Categories: Artist News, Upcoming Releases, Folk, Pop, Rock
Blink-182 are heading in a "very folky" direction with their new EP. The "What's My Age Again" rockers may be best known for their pop punk tracks, but have written one song with a surprising new sound for their next release, which will come out over Christmas.
Speaking about their "folky" track, drummer Travis Barker explained, "It's way out. We all had some ideas. I went in the studio and I was just playing around. I had my electronic kit and I just played a straight drum pattern over it, and it sounded crazy. It changed the entire shape of the song."
Travis, 36, added that the band have recorded five tracks so far which he thinks are better than material on their last album, Neighborhoods, released in 2011, because the band - which also includes Mark Hoppus and Tom DeLonge - were together in the studio, rather than working independently and emailing ideas. "To me already, this EP is a hundred times better than Neighborhoods, because we're all in a room together. There's some songs on there that I love, but for the most part it was disconnected. When we're not in the studio together, you don't have the opportunity to gel off each other," he told Rolling Stone.
Click to continue reading Blink-182 Go Folk?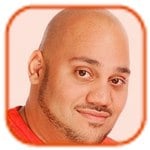 Posted by Andru Edwards Categories: Artist News, Folk, Rock
Neil Young was "curious" about writing songs without drugs or alcohol. The legendary singer/songwriter gave up drinking and smoking cannabis last year, and initially wondered if he'd still be able to function as a songwriter without them.
Speaking about writing without being under the influence, he said, "I was never really worried about it, other than I was curious about it, in a day-to-day way. I'd go, 'Wow, I've not written a song in a long time. This is very different.' I didn't know at the time what was going to happen so I was discovering it, and now I've discovered that it doesn't matter."
The "Heart of Gold" hitmaker has also written his memoirs, and admits he'd never had an urge to write them until he broke his foot and was unable to play live for a while. "When I broke my toe I was just sitting there going, 'What am I gonna do now? I thought: 'Why don't I just do that book?' It gives me relief, it gives me something else to do so that music doesn't wear me out, so that I don't wear the music out. Everything should be taken in its own dose. You don't want to OD on music and then the music loses its potency. If that's all I did, it wouldn't be as good. I think if you don't have some obsession in your life, you're dead," he told The Guardian.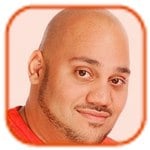 Posted by Andru Edwards Categories: The Charts, Folk, Rock, New Releases
Mumford and Sons' new album Babel has achieved the biggest sales week of 2012 in the US Billboard Chart. The group sold over 600,000 copies of their second LP in America, but Daniel Glass - of their US label Glassnote - says the boys won't be getting over-the-top gifts to celebrate their success: "No new cars. We have something we think is very special... we hug. We're big huggers. We will give them a big hug and compliments on their job."
Daniel says he always knew the band - made up of Marcus Mumford, "Country" Winston Marshall, Ben Lovett and Ted Dwane - would be successful as they're so talented and work really hard, especially when on tour. "I can go back to the beginning and I knew we were signing a very talented band to our roster. They delivered incredible music for a second time... and the work that was done, it's very empowering and shows a lot of confidence when a band goes out for almost two months playing new music from the new album for their fans and shares it with them and makes the fan experience so wonderful and inclusive. The attitude of Mumford and Sons is that fans really do come first and word of mouth is important. They've let you in on new music for a long time and it's not a marketing ploy. It has been that unfurling and exposure going on for a year and a half with the new music," he said.
Click to continue reading Mumford and Sons' Babel Success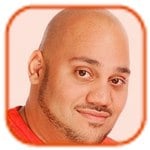 Posted by Andru Edwards Categories: Collaborations, Gossip, Folk, Rock
Jack White describes meeting Bob Dylan as an "honor." The singer says their friendship started as an "accident" after he went to watch the legendary musician play in his hometown, Detroit, and found out he'd been playing one of his tracks to warm up.
"I went and saw him play in Detroit and he said to me, 'We've been playing one of your songs lately at sound checks.' I thought, Wow. I was afraid to ask which one. I didn't even ask. It was just such an honor to hear that," Jack said.
Click to continue reading Jack White: Meeting Bob Dylan Was an Honor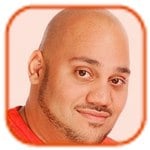 Posted by Andru Edwards Categories: Gossip, Folk, Rock, New Releases
Marcus Mumford denies Babel symbolizes Mumford and Sons' Christian faith. The frontman - whose father was a vicar - insists the album isn't a statement of their religious views and the band are more driven by "spirituality."
"The LP is not a statement of faith. We don't feel evangelical about anything, really, other than music. I don't even call myself a Christian. Spirituality is the word we engage with more. We're fans of faith, no religion," he said.
The "Little Lion Man" singer also clarified his lyrics to "Whisper In The Dark," which reference God. "The lyric, 'I set out to serve the Lord,' no-one realizes it's pluperfect tense. The lyric is 'I had set out to serve the Lord.' It's looking back at a time when that happened," he explained.
© Gear Live Media, LLC. 2007 – User-posted content, unless source is quoted, is licensed under a Creative Commons Public Domain License. Gear Live graphics, logos, designs, page headers, button icons, videos, articles, blogs, forums, scripts and other service names are the trademarks of Gear Live Inc.