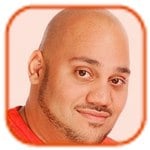 Posted by Andru Edwards Categories: Artist News, Editorials, Pop, Rock
Katy Perry models herself on Freddie Mercury.
The "Roar" singer takes not just her musical stylings from the late Queen frontman, but believes he helped make her a confident woman:
"Queen's track 'Killer Queen' made me discover music and helped me come into my own at the age of 15. The way Freddie Mercury delivered his lyrics just made me feel like a confident woman; I'd say his fingerprint is all over me in general. And I also love the idea of a woman who reigns and has power, like Queen Elizabeth in the UK."
Katy, 28, also said she loves experimenting with her look, and doesn't worry if she's not always perfectly turned out as it shows her humanity. "I love having fun with my looks. I want to present myself as a human being, with lots of different aspects that aren't necessarily perfect. I think it's totally fine to accept everything you have if you can. It's good to try and have a certain grace with everything, but a sense of humor is most important. I try not to take myself too seriously," she added.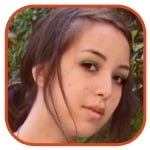 Posted by Robin Paulson Categories: Artist News, Editorials, Blues, Pop
Despite the 3.4 million copies of her Born to Die album sold and critical acclaim accompanying it, Lana Del Rey recently opened up to Fashion magazine about her struggles with negative remarks about her work.
"If you are born an artist, you have no choice but to fight to stay an artist. I feel like my work's important, but I don't always feel like I get respect for it…when I feel like people don't like [my] music and that the 10 years I spent making what I made was not for a good reason, that makes me want to drink again," said the 27 year-old, who overcame teenage alcoholism 8 years ago and has since remained sober.
Styled in her typical vintage glam with bright red lipstick to boot, the New York City native pointed out that she yearns for the respect of her music industry peers: Feeling like you're respected among the people who do the same thing you do is incredible and necessary... All that stuff about whatever doesn't kill you makes you stronger is so not true. Do you know what makes you stronger? When people treat you and your art with dignity."
Read More
| Daily Mail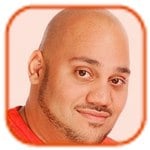 Posted by Andru Edwards Categories: Editorials, Gossip, Alternative, Blues, Rock
Jack White thinks it's a songwriter's job to be "against the world." The "Freedom at 21" singer credits his career to the delta blues musicians of the 1920s and 1930s, and believes all artists should stay true to the honest, confessional style of songwriting they pioneered.

"As a songwriter, even if you're singing about other people or making up characters, it's still your job to be against the world and that all began in the 1920s and 1930s with these blues singers. It was the first time in history that a single person had been recorded to tell whatever story they had to the world," White told The Guardian.
The 37-year-old from Michigan rose to fame in 2000 as half of The White Stripes with drummer Meg White and admits he was surprised they rose to international fame, as he thought the style of music they played was old and forgotten.
"It was always shocking that people started caring after three albums. We'd assumed it was a style of music that nobody would be into and had resigned ourselves to always playing to 50 people. It was good for us, because we'd made up our minds to never care about that, and that's when success happened. It was sorta weird like that, but I think if we'd have watered it down it wouldn't have worked," he added.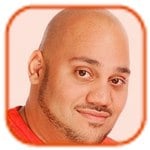 Posted by Andru Edwards Categories: Awards, Editorials, Industry News, Pop, Rock
The Killers were turned down by every major record label in the US.
The "Somebody Told Me" band found it hard to get a deal in their home country at the start of their career, but a good review and radio play in Britain helped kick started their career.
"Every major label in America turned us down, then we got a glowing review in NME magazine and every single one of those labels offered us a record deal. So I will always be thankful to the NME," frontman Brandon Flowers said.
The band were awarded the Best International Band trophy at the recent NME Awards, and said they were amazed to be at the ceremony alongside their hero, guitar player Johnny Marr. Referencing two of Johnny's bands, Brandon added to NME magazine, "It's a big honor just to be here with Johnny Marr. I mean have you ever heard Electronic? But The Smiths were a staple for so many of us that were in that room. It's incredible, the influence they had."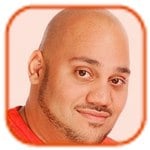 Posted by Andru Edwards Categories: Artist News, Editorials, Rock
Billie Joe Armstrong was a "functioning alcoholic" before he entered rehab.
The Green Day singer's drinking and reliance on prescription drugs had got out of hand before he was finally admitted to rehab last September and he admits to frequently being intoxicated on stage.
"I played onstage loaded a lot. I'd have anywhere from two to six beers and a couple of shots before I went onstage, then go and play the gig and drink for the rest of the evening on the bus. Fall asleep, wake up the next day, feel like s**t, do soundcheck. It was over and over again. In that way, I was a functioning alcoholic. I've been trying to get sober since 1997, right around Nimrod. But I didn't want to be in any programs. Sometimes, being a drunk, you think you can take on the whole world by yourself," he told Rolling Stone.
Click to continue reading Billie Joe Armstrong Was a 'Functioning Alcoholic'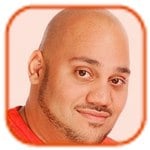 Posted by Andru Edwards Categories: Concerts / Tours, Editorials, Performances, Pop
Kylie Minogue feels depressed when she isn't being a pop star.
The "Wow" singer finds it hard to adjust to regular life when she finishes an album and a tour, because creating and performing her music gives her such an adrenaline rush:
"I think it's a little bittersweet. Let me put it this way: There's a middle ground which I'm sure is a better, healthier, more balanced place to be. But instead of that I tend to do 'busy busy busy,' then adrenaline gets you going, and you're firing on all cylinders, and then you have to stop because you get ill, or you catch a cold and you're out for a week. And then all you can do is rest. And then that creates a little depression. It's the classic performer's quandary. That middle ground is hard to find, or settle in."
The 44-year-old singer believes it is the difficulty some artists have with "normal" life which leads them to take drugs or become dependent on alcohol. When asked if boredom leads some musicians to experiment with substances, she answered, "Yes! Exactly."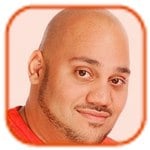 Posted by Andru Edwards Categories: Editorials, Country
Carrie Underwood wants to make country music appealing around the world.
The 29-year-old singer - who has sold over 14 million albums since winning American Idol in 2005 - thinks it is sad the genre isn't as popular in other countries as it is in the US.
"It's always fun to expand your resume. Country music isn't too popular outside the US and that's something I'd like to change. It's a shame other people aren't exposed on a daily basis to such a wonderful form of music," she said.
Carrie admits she was told she would find appearing on American Idol difficult because of her country roots, but she always had the backing of then-head judge Simon Cowell and didn't have to change or conform.
"From the beginning I was told, 'It's going to be rough for you, it's a pop TV show.' But everything I did just came out country. And Simon encouraged me to stick at what I do well. My goal is to make country music everyone can get into," she added.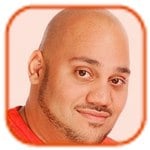 Posted by Andru Edwards Categories: Artist News, Editorials, Alternative, Covers, Pop, Rock, New Releases
Maroon 5 makes workers "more productive." A new study carried out by online music concierge service Songza discovered that half of respondents believe the group's hit single "Moves Like Jagger" makes them do better at work, while 42 per cent of those surveyed rely on Gotye's "Somebody I Used to Know" to give them an early morning boost.
By contrast, just over a quarter of people claim the Glee cast's cover of Journey's "Don't Stop Believin" provokes "deep feelings of resentment and anger."
Click to continue reading Maroon 5 Boosts Worker Productivity, Glee Prompts Anger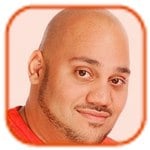 Posted by Andru Edwards Categories: Concerts / Tours, Editorials, Performances, Pop
Kylie Minogue says performing is "like a drug."
The "Timebomb" singer - who has been in showbiz for 25 years - admits being on stage in front of thousands of fans is a huge thrill and can sometimes be hard to come down from.
"It is like a drug: the adrenaline is so strong and it's such a high that coming back down can be terrible. That's why I consider myself an artist rather than a pop star," she said.
Kylie, 44, admits she still gets nervous before her performances and has to calm herself down before she goes on stage: "I tell myself it is the same for everybody. Without the applause, life would seem very quiet."
The "Slow" hitmaker - who first shot to same playing Charlene Ramsay in Australian soap Neighbours - also revealed how she tries to keep her stage persona separate from her everyday life. "I just take off my gladrags. Without them, I'm a surprised some people still look at me on the street," she said.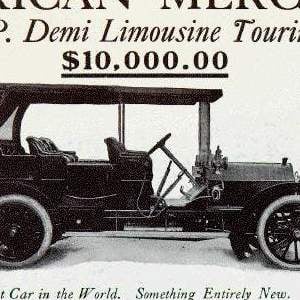 Posted by Drea Avellan Categories: Editorials, Alternative, Dance, Electronic, iTunes
Hadouken, a special move belonging to Capcom's influential game Street Fighter, can now also be associated to a band just as influential.
Hadouken! has been making waves with their grime, techno, new rave music in the UK and around the world. But putting this band in a genre is just criminal. Hadouken! will hit you in the face and finish you off with an uppercut with their high energy beats that will move the body of even the stiffest of men – even dead ones.
If you have not yet heard of Hadouken!, you soon will. EA (Electronic Arts) /Artwerk has picked up this band to enrich our EA gaming experiences with sounds that can only be called one thing – awesome.
If I haven't interested you yet into checking this band out, you are just crazy. I highly recommended giving this band a spin. For the Masses, Hadouken!'s album, can be found on iTunes, and can be downloaded here. YOU GO NOW!
Now that you've downloaded the album and loved it, it's time to get up close and personal. I had the opportunity to chat with guitarist Dan Rice about the band, videogames, and all things music.
Click to continue reading Interview: Hadouken!
© Gear Live Media, LLC. 2007 – User-posted content, unless source is quoted, is licensed under a Creative Commons Public Domain License. Gear Live graphics, logos, designs, page headers, button icons, videos, articles, blogs, forums, scripts and other service names are the trademarks of Gear Live Inc.