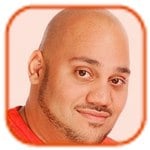 Posted by Andru Edwards Categories: Concerts / Tours, Gossip, Performances, Alternative, Rock
The Red Hot Chili Peppers will perform an intimate New Year's Eve gig in Las Vegas.
The "Under the Bridge" hitmakers are set to take a break from large-scale festivals by bringing in the new year with their first Vegas show in seven years on December 31, performing to just 4,000 fans. The rock group will take over the Chelsea concert hall, which has previously hosted special NYE gigs by the likes of Jay-Z, Coldplay and Stevie Wonder. The one-off event will be broadcast live on the Cosmopolitan of Las Vegas hotel's outdoor digital marquee.
The Red Hot Chili Peppers - who released their tenth studio album I'm With You in August 2011 - will continue their world tour in January when they play their first ever shows in Australia and South Africa. The band began releasing 18 brand new tracks on August 14, which will be available both digitally and on two-song seven-inch vinyl singles over the next six months.
Click to continue reading Red Hot Chili Peppers Set for Intimate Vegas Show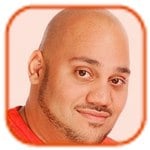 Posted by Andru Edwards Categories: Collaborations, Performances, Alternative, Hip-Hop & Rap, Rock
Jay-Z will perform at the Paralympics Closing Ceremony.
The rapper is set to join Coldplay and his protege Rihanna at the event in London on Sunday after the British band's frontman Chris Martin approached him. "Jay-Z and Chris Martin are close friends so he helped to get the rapper on board. They are putting together a spectacular set list - one likely to include a duet. It's going to be one hell of a show and fans of both artists will be trying to get tickets. The Paralympics has exceeded all expectation and, like the rest of the world, Jay-Z has been blown away by their bravery and athleticism. This will be a concert like no other and a fantastic end to what has been the most successful Paralympics ever," a source said.
Speaking previously about the event, Chris said the band were "honored" to have been chosen. "Being asked to play at the closing celebrations for the Paralympic athletes in London is such a great honor for us. Kim Gavin and Misty Buckley are working hard to put on a spectacular Paralympic Games Closing Ceremony for the athletes and spectators in the stadium, and everyone watching around the world, and we are so happy to be involved," Chris explained.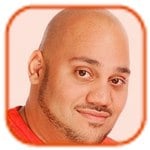 Posted by Andru Edwards Categories: Concerts / Tours, Gossip, Performances, Alternative, Pop
Lana Del Rey feels uncomfortable on stage.
The "Video Games" hitmaker admits she sometimes has to kneel during her performances in order to hide her visible discomfort but is grateful her fans do their best to put her at ease.
"I love to take care of the songs - that's my natural place - then, when I get on stage that's not my element. Sometimes I kneel down because I am trembling or touch the audience because I don't know what else to do. But the nice thing about the kids is that they feel bad for me, and pass me soft toys!"
Lana - whose real name is Lizzie Grant - also spoke of her desire to write for films and says she would be in a "happy place" if that was the direction her career took. "When I was starting, I had a vision of being a writer for film and that's what I am doing now. I'm so happy. Hopefully I will branch into film work and stay there. That will be my happy place. I'd like to stay in one place for a long time," she said.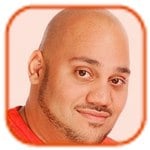 Posted by Andru Edwards Categories: Concerts / Tours, Gossip, Alternative, Pop, Rock
The Darkness think Lady Gaga is like a mom to them. The British rockers - who are supporting the "Bad Romance" singer on her European tour - have revealed she is great to work with and admit she reminds them of their mothers as she is the "life and soul of any party."
Frontman Justin Hawkins - whose brother Dan is also in the band said, "She has a similar energy to a Russian lady called Agatha who makes my stage clothes. But she's also got something that really reminds me of our mother. Some of her energy. You know what I mean?"
Click to continue reading Lady Gaga Is Like a Mother to The Darkness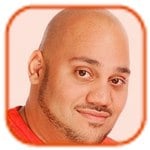 Posted by Andru Edwards Categories: Concerts / Tours, Performances, Alternative, Dance, Hip-Hop & Rap, Pop, R&B / Soul, Rock, iTunes
Usher kicked off the iTunes festival in London last night.
The "Yeah!" hitmaker got the party started on the opening night of the month-long free festival at the city's Roundhouse venue with a hit packed set and his trademark super-smooth dance moves. The muscular singer may have slipped up as he performed "You Make Me Wanna," but after a cheeky suggestion from his backing dancers, did 40 push-ups for the crowd to make up for it.
The singer's set featured hits including "Burn," "OMG," "Climax," "Scream" and his collaboration with David Guetta, "Without You."
Click to continue reading Usher Opens iTunes Festival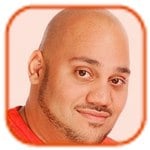 Posted by Andru Edwards Categories: Concerts / Tours, Gossip, Performances, Alternative, Rock
Muse's ambition is to have a huge UFO land in a stadium during one of their live shows.
The "Survival" band are known for their inventive stage production and light shows, but while they have created many visual spectacles, there is one idea they have yet to realize. "One day I'm going to get a huge zeppelin shaped like a UFO to come and land in a stadium. I've been trying for years, but no one will let us do it," singer Matt Bellamy said.
Matt is also frequently found dressed in sparkling suits, and showcasing his guitar skills with the swagger of a seasoned rock star live, but admits this wasn't always the case: "I'd been quite an introverted person in the early years of the band. I was actually having a lot of trouble coming out of myself. Over the course of the first three albums I gradually opened up, and something came out of me, a strange level of confidence that I didn't know was there. In live performance there was just a desire to smash this shy person."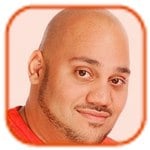 Posted by Andru Edwards Categories: Artist News, Performances, Alternative, Country, Hip-Hop & Rap, Pop, R&B / Soul, Rock
One Direction will host MTV VMA special My First Time on Tuesday, ahead of their debut performance at the awards.
The "What Makes You Beautiful" hitmakers will share their thoughts on the annual Video Music Awards' most memorable performances in the half-hour show, discussing Chris Brown's rendition of "Billie Jean" and the infamous performance of "Like a Virgin" by Madonna, Britney Spears and Christina Aguilera. The show will also feature segments with artists including Pink, Green Day and Taylor Swift who will take a trip down memory lane by watching their first VMA performances, sharing never-before-heard info about that night and offering advice to One Direction.
Click to continue reading One Direction to Host MTV VMA Special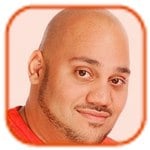 Posted by Andru Edwards Categories: Gossip, Alternative, Rock, New Releases
Brandon Flowers spies on people's conversations for inspiration.
The Killers singer admits to being nosy and listening in to other people's conversations in order to get material for his songs, and is always being told off by his wife for doing so.
"I try to look around. I'm an eavesdropper. I've always been that way. My wife gets mad at me when she sees me do it. I love to listen and to watch other people," he said.
From his observations, Brandon who says he's spent longer writing the lyrics for new album Battle Born than on anything else in his career - warns people not to forget where they come from and urges them to get back to nature.
Click to continue reading Secret Spy Brandon Flowers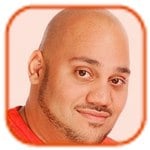 Posted by Andru Edwards Categories: Concerts / Tours, Gossip, Alternative, Rock, New Releases
Green Day have are planing to play "3,000" shows in support of their new albums.
The "Oh Love" band are releasing three records - Uno!, Dos! and Tre! - and joked that for such an ambitious project they will have to have a suitably sized tour to match.
"The full tour, we'll probably do about 3,000 shows. Right now, we're just warming up and getting ready to go out there, start swinging. The sky is the limit right now. We're just going to keep going. We want to play a lot of small clubs, a lot of theaters, a lot of arenas, and then who knows what else," bassist Mike Dirnt told MTV News.
Fontman Billie Joe Armstrong - who completes the band up with drummer Tre Cool - also said they always keep up with new music, and let it evolve the direction of their own sound.
Click to continue reading Green Day Plan 3,000 Show Tour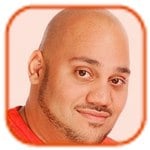 Posted by Andru Edwards Categories: Collaborations, Upcoming Releases, Alternative, Electronic, Pop, Rock
Muse "can't be defined." The "Survival" group are proud of the eclectic nature of their forthcoming new album, The 2nd Law, and say the tracks could easily be mistaken for three different bands.
"We are defined by the fact that we can't be defined by anybody. There are electro-pop sounds and songs that are obviously classic rock. Then there are the orchestral things. [The album would sound like] three different bands if it wasn't for my voice," frontman Matt Bellamy said.
The band did a lot of work on the album with David Campbell - who has previously arranged and conducted music for Metallica and Beck - and were thrilled with his overdubs. "He understood that film-music thing we were looking for. And he found a lot of amazing people," Matt told Rolling Stone.
Some tracks on the album were inspired by a show Matt watched on economics, when he saw experts discussing the second law of thermo­dynamics.
Click to continue reading Muse Can't Be Defined
© Gear Live Media, LLC. 2007 – User-posted content, unless source is quoted, is licensed under a Creative Commons Public Domain License. Gear Live graphics, logos, designs, page headers, button icons, videos, articles, blogs, forums, scripts and other service names are the trademarks of Gear Live Inc.