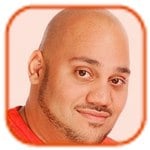 Tweet
Posted by Andru Edwards Categories: Artist News, Concerts / Tours, Upcoming Releases, Rock
Red Hot Chili Peppers increased "morale" by writing new songs while their tour is delayed.
The "Under the Bridge" group had to postpone their US dates from January to the end of this month after frontman Anthony Kiedis injured his foot, and drummer Chad Smith said they took advantage of the time off to start on new tracks.
"We just rehearsed and came up with some ideas and new song ideas. It's good for morale, it's good for the future. The future is bright. Normally in Chili Peppers world we never really had this much of a kind of break in a tour. Before, if we had a month off, we would never get together and write song ideas. But everyone just wanted to play. It was great," Smith said.
Chad - who is in the group with Anthony, bassist Flea and guitarist Josh Klinghoffer - also confirmed former axeman John Frusciante, a member of the band for their most popular albums, Blood Sugar Sex Magik, Californication, and By the Way, will not attend when they are inducted into the Rock 'n' Roll Hall of Fame in April:
Click to continue reading Red Hot Chili Peppers Increase Morale With New Tracks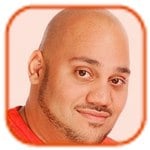 Tweet
Posted by Andru Edwards Categories: Artist News, Gossip, Rumors, Alternative, Pop, New Releases
Lana Del Rey thinks people "know" her through her lyrics.
The "Blue Jeans" star said thinks fans can relate to the realism of her gloomy lyrics and respect her for not compromising with her tracks.
"I think the people who sort of feel like they know me from my lyrics, and I think that they feel what I write about is what really went down and how I really feel about it. I think maybe what people who like me like about me is the fact that I really believe in myself and what I do and I never compromise with anything that I do in my life - not lyrically, not in reality. I never say anything just to rhyme over sugary pop songs. I really care about documenting my life in a musical fashion. So, I think, people that like me are actually artists," she told Los Angeles-based radio station KROQ.
Lana has proved a controversial figure since her debut single "Video Games," but added the version of her which people are debating is far from her actual personality. "The internet right now is creating their own person for themselves to play with. And that's their prerogative. I wrote every word on my album. There isn't nothing that I didn't write. And I really have done everything that I said I did do. I think the kids know that. The rest is just a story that somebody else made up."
Click to continue reading Lana Del Rey Reveals Herself Through Lyrics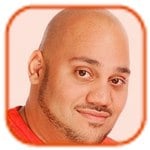 Tweet
Posted by Andru Edwards Categories: Artist News, Gossip, Pop, R&B / Soul
Will Young doesn't think that Rihanna is a good role model for women in music.
The "Jealousy" hitmaker admitted although the Bajan singer - whose controversial video to hit track "S&M" was banned in 11 countries - is a "brilliant pop star," he doesn't think her lyrics her ''empowering'' for young girls.
"I don't think Rihanna is a massively great role model for women, her lyrics aren't empowering. She's a brilliant pop star and recording artist but her lyrics are not empowering - young girls have to listen to those lyrics. Women in a patriarchal society should be empowering and owning their bodies; I don't think Rihanna is. I feel quite strongly about this."
However, Will praised the likes of Lady Gaga, Annie Lennox and Grace Jones for "challenging the female form" in music: "Image wise Lady Gaga is empowering. I'm more interested in women like Annie Lennox or Grace Jones, people who have challenged the female form who have owned it and brought it forward."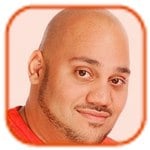 Tweet
Posted by Andru Edwards Categories: Artist News, Collaborations, Upcoming Releases, Hip-Hop & Rap
Jay-Z has a "simple" concept and a title for his new album.
The "On to the Next One" rapper is already working on his 12th record, and according to studio engineer Young Guru, has a focused idea of what he wants to say.
"I'm marveled at how smart this guy is. When he told me the concept, I was like 'Why didn't I think of that?' It was just so simple. I can't tell you the title, it's so good it's like, 'Oh my god why didn't I think of that? What made you think of that and why haven't we done that before?' It's just staring us in the face all these years, we could've been put that out as an album concept."
Guru also said Jay and Kanye West teaming for a second collaborative Watch the Throne album, is a "serious consideration," but they are not likely to start on it until next year.
"It has been talked about but hasn't been executed yet. Definitely could happen."
Click to continue reading Jay-Z Has 'Simple' Concept For New Album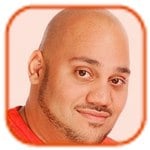 Tweet
Posted by Andru Edwards Categories: Artist News, Collaborations, Upcoming Releases, Pop, R&B / Soul
Lionel Richie wants to work with Adele and Sir Paul McCartney.
The "Hello" hitmaker is releasing an album of his hits re-recorded with country artists - including Shania Twain and Willie Nelson - but says there are still some artists on his list he would love to work with.
"If I had my choice right now - Adele, I would go into the studio, say, tomorrow four o'clock. Then you have Coldplay - any day of the week. McCartney, forget about it! That guy, still, has got it all. He was a Beatle, one of the guys, right? But just give me some time and we'll find all these people."
Lionel, 62, also said he picked the title of his country album, Tuskegee, after the town in Alabama where he grew up, which was also home to his earliest musical inspirations:
Click to continue reading Lionel Richie Wants to Duet With Adele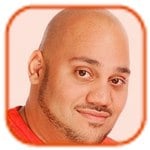 Tweet
Posted by Andru Edwards Categories: Artist News, Upcoming Releases, Pop
Katy Perry and has enough ideas to record two new albums.
The "Firework" hitmaker - currently dealing with the heartbreak of the end of her 14 month marriage to Russell Brand in December - is feeling "very inspired" as she plans to go back into the studio.
"I have an idea for the next two records; it just depends. I'm very inspired at the moment, and so I'm gonna follow my heart as I always have and hopefully people will like it."
Katy, 27, added after the phenomenal success of her Teenage Dream album - which spawned five US number one singles - she is not trying to match its commercial success but make the music she feels is most comfortable: "I'm just gonna do what feels right for me artistically. I don't want to give too much away. I also don't want to play the game of trying to continually top myself because eventually it may not always go as I planned. I may not get to be able to have another number one."
Click to continue reading Katy Perry Has Enough Ideas For Two Albums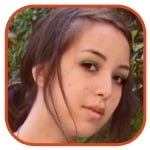 Tweet
Posted by Robin Paulson Categories: Artist News, Alternative, Rock
"It's just something that we thought looked really good but everywhere we go around the world people pronounce it in the most crazy ways and we're beginning to regret it now."
- Coldplay's Chris Martin admits that the band might not have made the best choice when naming their latest album, Mylo Xyloto.
(Make sure to check out our other notable quotes.)
Read More

| Daily Mail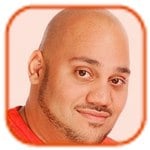 Tweet
Posted by Andru Edwards Categories: Artist News, Pop
Adele had "a breakdown" when she started recording in America.
The "Someone Like You" hitmaker was overwhelmed to team up with producer Rick Rubin for her album 21 because the studio they worked in, Shangri-La in Malibu, had previously been used by some of her heroes including Johnny Cash and Red Hot Chili Peppers.
"The first day I had a breakdown. I lost it and started crying and had to go for a walk on the beach to sort myself out. After that, I was fine though I still had the odd moment. Between a take, Rick would talk to his engineer and say, 'Remember when we had this problem with Johnny Cash?' Then one day Kid Rock dropped by to do a vocal for something while I was outside having a fag. It all felt like an out-of-body experience."
Adele also admitted she "panicked" when stricken with writer's block on the road at a time she planned to pen the follow-up to her debut album 19: "I always hoped I could write when I was on tour but I couldn't do it. How did I cope? I didn't. I f***ing panicked."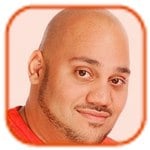 Tweet
Posted by Andru Edwards Categories: Artist News, Collaborations, Release Dates, Upcoming Releases, Hip-Hop & Rap, Rock
Limp Bizkit will collaborate with Lil Wayne on their next single.
The "Faith" hitmakers have joined forces with the rapper for "Ready To Go," which will drop next week and marks the group's first release since they signed a record deal with Cash Money Records.
"It'll be a great way to let the world know that [Limp Bizkit] is a part of us. It's rock but it's hip-hop-rock. I think we got that hip-hop-rock swagger," said label founder Brian "Birdman" Williams.
The music executive also hinted the group - who were dropped by Interscope Records in 2001 following poor sales of their sixth album Gold Cobra - are planning to record a new LP: "They're just gonna go in and get it done. We're looking to put an album out this year. [Frontman] Fred [Durst]'s all the way in - he understand what we're about, hard work and dedication. To me, they're one of the hardest workers in the business."
Although Cash Money is a hip-hop label, Birdman believes Limp Bizkit is the "perfect match":
Click to continue reading Limp Bizkit Teams Up With Lil Wayne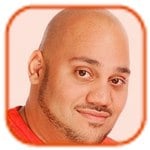 Tweet
Posted by Andru Edwards Categories: Artist News, Upcoming Releases, Rock
Metallica are thinking of "wacky" ways to release new music.
The "Enter Sandman" hitmakers' record deal with Warner expired following the release of 2008's Death Magnetic, but they have been recording new songs and are currently exploring different ways of getting the tracks to their fans.
"We're free and clear of our record contract. The world's our oyster. We can basically do whatever we want. And we're going so start figuring that out. We're writing music and we're going to be recording very soon. At some point we're going to want to share that with people that are interested in listening to it. So we gotta figure out ways we want to do that, from giving it away in cereal boxes to getting people to do handstands for it. We could come up with something wacky," drummer Lars Ulrich told Spin.
However, Lars insisted the band won't utilize unusual strategies just to be "cool," as they want to make sure their worldwide audience can still get their music:
Click to continue reading Metallica Exploring Release Strategies
© Gear Live Media, LLC. 2007 – User-posted content, unless source is quoted, is licensed under a Creative Commons Public Domain License. Gear Live graphics, logos, designs, page headers, button icons, videos, articles, blogs, forums, scripts and other service names are the trademarks of Gear Live Inc.