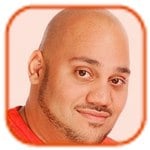 Tweet
Posted by Andru Edwards Categories: Artist News, Upcoming Releases, Pop, Rock
My Chemical Romance are building their own studio in Los Angeles to record their next album. The "Sing" group have finishing touring their Danger Days: The True Lives of the Fabulous Killjoys album, and are setting up their own equipment so they can record as much as possible.
''We just got a studio so we're kind of building that. 'The tough thing doing records in a cycle is you have three or four months to write and record and sometimes that's tough. 'You always feel like there's something over your head, but now we'll have our own place where we can go and make music 24 hours a day. It's gonna be great!'' said guitarist Ray Toro.
Click to continue reading My Chemical Romance Building Their Own Studio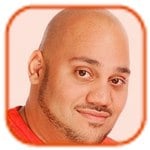 Tweet
Posted by Andru Edwards Categories: Collaborations, Industry News, Upcoming Releases, Pop
Avril Lavigne is grateful for the freedom she was given by L.A. Reid. The "What the Hell" hitmaker was given her first record contract by the American Idol judge when he worked for Arista and she is pleased he allowed her to write her own material.
"L.A. Reid is the man. My experience was he signed me, he believed in me, he got me. He always gave me my freedom to be who I was, to make the type of record I wanted to. On my first album, I was so young - I was 16 when I was making it. Everyone figured that people would write songs for me, and I was like, 'No, I want to write my own music.' It was so different from anything that was out there. L.A. was like, 'She's onto something. Just let her do her thing.' So it was great."
Avril admits she found it difficult working away from the music boss and feels "re-inspired" after signing a deal with Epic Records, the label now headed up L.A.. She added in an interview with WWD, "Later on down the road we got separated when he moved to another record company, and other people came in and took over. It was difficult for me, especially on my last record, working with all these random people that really didn't even understand me at the record company. And now I get to be back with him, and it's exciting again. I'm totally re-inspired. When you're writing and creating, you can't have these businesspeople come in and try to be all business. [L.A.] finds a balance between business and creative, and he's really good at not making it weird or interfering in the creative process."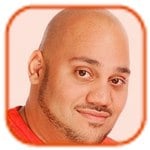 Tweet
Posted by Andru Edwards Categories: Artist News, Upcoming Releases, Pop, Rock
The Killers' forthcoming album will contain "more of a rock 'n' roll element."
The "Somebody Told Me" rockers are set to release a new record later this year and drummer Ronnie Vannucci Jr. insists "there will be some curveballs" on the follow-up to 2008's Day & Age: "There's definitely more of a rock'n'roll element than last time. It's intrinsic to the band. It's the lifeblood of the band. The last record was sort of great in a lot of ways in that we just experimented, and we didn't take it lightly by any means, but we did things in a different way. This one's just four dudes making music."
The group - who are also made up of singer Brandon Flowers, guitarist Dave Keuning and bassist Mark Stoermer - are in no rush to put out their next record - expected for later this year - because they have "a lot" of material to choose from.
"It's hard to tell exactly which way it's going, because it's not done yet, but I can already tell it's not very similar to our last one. We've got a lot of stuff to choose from now, so we're taking our time to make sure we get it right. Who knows what it'll sound like? The main thing is, we just want it to be great," Ronnie added to NME magazine.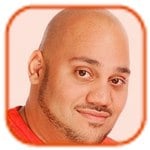 Tweet
Posted by Andru Edwards Categories: Artist News, Collaborations, Hip-Hop & Rap
David Guetta enjoys bringing out Nicki Minaj's "full capacity as a singer." The "Sexy Chick" hitmaker has worked with the rapper on a number of tracks including "Where Them Girls At" and "Turn Me On," and loves it when she sings as well as raps verses.
"She's [Nicki Minaj] the no. 1 female rapper. But she can also sing, which adds something different. These are all the things that attracted me to her. "I wanted to take her someone unexpected musically. I think the work we have done shows the full capacity of her as a singer. I'm in love with her voice! I'm looking forward to working with her more in the future."
David - who is behind some of the biggest hits of recent years, including Flo Rida's "Club Can't Handle Me", Akon's "Sexy Chick" and Black Eyed Peas "I Gotta Feeling" - has previously told how he chased Nicki for months to get her to appear on "Where Them Girls At."
"To be honest, it's very rare that I call artists - most of the time they call me. I chased her for a year because I really wanted to work with her. The first time you're in the studio with someone, it's sometimes difficult. She was being a little shy or reserved, you know. And then I played that record and she started to jump from her chair and scream. And she was like, 'Wow, I love this!'"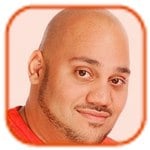 Tweet
Posted by Andru Edwards Categories: Artist News, Upcoming Releases, Hip-Hop & Rap
Public Enemy are releasing two albums in 2012. The legendary "Bring the Noise" hip-hop group are to planning to put out Most of My Heroes Still Don't Appear on No Stamp in Summer, followed by The Evil Empire of Everything in September.
"They are two concise statements that are connected in the same breath," lead rapper Chuck D told Billboard.com.
The group have also meanwhile been working with the Operation: Skid Row street festival, an event which will benefits the Los Angeles Community Action Network (L.A. CAN) dedicated to helping the city's homeless. Speaking of the why he got involved in the event, Chuck added, "My place in hip-hop is not to be a tycoon, making trillions with a yacht. That's not my place. My place is maybe bringing people together and me being able to identify and illuminate a cause, and we'll make it comfortable for them to be themselves but say what they've really been wanting to say all along, you know, with my protection."
Public Enemy, which also features rapper Flavor Flav, and producers Professor Griff, DJ Lord and The S1W collective - have released 12 albums since 1987, their last being 2007's How You Sell Soul to a Soulless People Who Sold Their Soul?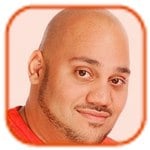 Tweet
Posted by Andru Edwards Categories: Artist News, Upcoming Releases, Rock, Soundtracks
Trent Reznor is excited about the challenge of writing Nine Inch Nails music again. The musician retired the band from live performance in 2009 so he could concentrate on other projects but is resurrecting it this year and looks forward to shaping it towards who he is as a person right now.
"I'm going to be writing for Nine Inch Nails this year. I don't have any particular goal in mind other than... My voice as a songwriter feels like it needs to speak up or at least work out a little bit to not atrophy. I think I have something to say that feels unique to who I am right now, and that's when it tells me it's time to do something. At the moment it's going to live in the Nine Inch Nails column, for a few reasons. I enjoy the challenge of moving that kind of brand forward, that identity, shaping it to who I am now instead of who I was a few years ago when I last left off. But it's all kind of hypothetical right now. When I sit down with a notebook and a little mini-recorder is when my bluff will be called, and then it might not happen at all."
Trent won a Golden Globe for the soundtrack to The Social Network last year and although he didn't win this year for The Girl With The Dragon Tattoo he says it was wonderful to be "noticed" by the Hollywood Foreign Press Association:
Click to continue reading Trent Reznor's Nine Inch Nails Challenge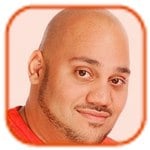 Tweet
Posted by Andru Edwards Categories: Artist News, Gossip, Upcoming Releases, Country, Pop
Taylor Swift's next album will be about her "earth-shattering heartbreak."
The "Love Story" singer has been taking solace in her songwriting after another unlucky episode in love, although, as with her previous confessional songs, she won't name who exactly who they are aimed at. Taylor - who has dated Joe Jonas, Taylor Lautner, and John Mayer and broke up with actor Jake Gyllenhaal in January last year - told Vogue, "There's just been this earth-shattering, not recent, but absolute crash-and-burn heartbreak, and that will turn out to be what the next album is about. The only way that I can feel better about myself - pull myself out of that awful pain of losing someone - is writing songs about it to get some sort of clarity."
Taylor, 22, has recently said she's keen to pursue a different musical direction to the country-pop of her first three records on her next album: "I think my goal for the next couple of years would be to make departures in little ways and do things a little differently. And to try to maintain a balance between always providing your fans with what they've always liked from you and continuing to write all my own songs. I'd love to make collaborations in different directions that aren't exactly expected."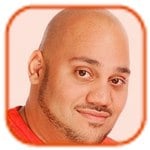 Tweet
Posted by Andru Edwards Categories: Artist News, Industry News, Release Dates, Upcoming Releases, Rock
Eddie Van Halen has donated 75 of his guitars to charity. The "Jump" rocker - whose band is poised to make a comeback with original singer David Lee Roth - has given the instruments to Los Angeles area schools through charity Mr. Holland's Opus Foundation, which will distribute them to music departments for use by pupils.
"Music is the universal language. It has the ability to transcend and convey every human emotion that exists without saying a word. Music kept me off the streets and out of trouble and gave me something that was mine that no one could take away from me. If I can help a kid discover a liking, or even a passion for music in their life, then that's a wonderful thing. Music has provided a good life for me and hopefully it can help make life better for others with this donation," Eddie said.
Van Halen have are set to release their A Different Kind of Truth album on February 7, their first album with David since 1984. The group performed their first show with David back in the group in New York last week and the first single from the album, "Tattoo," was released on Monday.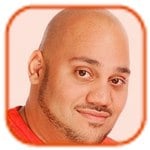 Tweet
Posted by Andru Edwards Categories: Artist News, Awards, Rock
Paul McCartney has been named Artist of the Year at the inaugural Ultimate Classic Rock Awards.
The 69-year-old musician beat off strong competition from Motley Crue's Nikki Sixx, Chickenfoot's Sammy Hagar and Alice Cooper to take home the honour with 34 per cent of the vote in the poll.
"The 69-year-old McCartney had his (meat-free) plate full for all of 2011. Whether it was releasing re-issues of his two truest solo efforts, McCartney and McCartney II, collaborating with the New York City Ballet, producing a film marking the 10-year anniversary of 9/11 or embarking on his huge On the Run tour, he pretty much did it all. Congratulations, Paul!" said a statement on ultimateclassicrock.com.
AC/DC were the big winners with wins in three categories including Best Reissue or Archival Release, Best DVD and Best Commercial while Chickenfoot received two gongs, Album of the Year for Ill and Song of the Year for "Big Foot." Slash took home the Best Live Album gong, with his former band Guns 'N Roses voted Tour of the Year and Ozzy Osbourne won Best Box Set. 230,000 votes were cast in the 2011 Ultimate Classic Rock Awards.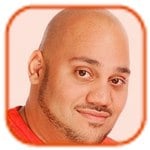 Tweet
Posted by Andru Edwards Categories: Artist News, Concerts / Tours, Upcoming Releases, Pop
Lady Gaga is planning to release a new album this year. The "Born This Way" hitmaker is hoping to keep her cycle of touring and recording going and is planning to follow up last year's Born This Way with another album in 2012.
"I just want to keep going. I'm not as goal obsessed as I am process obsessed. I just want to keep writing music. I'm looking forward to putting out another album and going on tour. I feel very blessed to be an artist who gets to make a living doing from what I love."
Gaga also told how she sees each of her records as like her own children. When asked if she wanted to become a mother, she replied, " Someday - long, long day from now. My next baby will be my new record."
Gaga released Born This Way in May last year and staged The Monster Ball Tour between November 2009 and May 2011, and since that wrapped is thought to have been working on new material.
© Gear Live Media, LLC. 2007 – User-posted content, unless source is quoted, is licensed under a Creative Commons Public Domain License. Gear Live graphics, logos, designs, page headers, button icons, videos, articles, blogs, forums, scripts and other service names are the trademarks of Gear Live Inc.