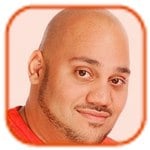 Tweet
Posted by Andru Edwards Categories: Artist News, Upcoming Releases, Rock
Metallica are thinking of "wacky" ways to release new music.
The "Enter Sandman" hitmakers' record deal with Warner expired following the release of 2008's Death Magnetic, but they have been recording new songs and are currently exploring different ways of getting the tracks to their fans.
"We're free and clear of our record contract. The world's our oyster. We can basically do whatever we want. And we're going so start figuring that out. We're writing music and we're going to be recording very soon. At some point we're going to want to share that with people that are interested in listening to it. So we gotta figure out ways we want to do that, from giving it away in cereal boxes to getting people to do handstands for it. We could come up with something wacky," drummer Lars Ulrich told Spin.
However, Lars insisted the band won't utilize unusual strategies just to be "cool," as they want to make sure their worldwide audience can still get their music:
Click to continue reading Metallica Exploring Release Strategies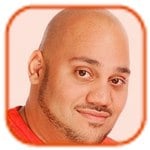 Tweet
Posted by Andru Edwards Categories: Artist News, Alternative, Pop, Rock
Sinead O'Connor's new album is "all down to the c**k."
The singer - who released her new LP How About I Be Me (And You Be You?) earlier this week - hopes people who are listening to it are taken on a journey, but admits essentially it boils down to one thing, sex: "I always liked the idea that you listened to my records like reading the diaries of someone recovering from very severe abuse. A journey documented musically, and the whole point of the journey is to get happy. There's no point taking the journey if, at the end of it, you're going to be f**king miserable. But it's all down to the c**k, obviously. As it always is."
Sinead has previously made public pleas for sex and she admits she did so to cause trouble: "It was amusing, because we're still a very repressed country about sexuality. It was hilarious, reactions and reactions, six weeks of complete f**king mayhem which was just the best six weeks I've ever had in my life!"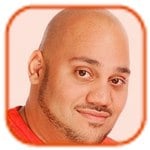 Tweet
Posted by Andru Edwards Categories: Artist News, Concerts / Tours, Pop
Cher will tour this year. The "If I Could Turn Back Time" hitmaker - who has previously claimed she would never go on the road again - is "shaking" with excitement about her new run of concerts, which will begin in September.
In a series of tweets, the 65-year-old singer wrote, "OH MY GOD !!!! JUST SAW THE SETS 4 THE SHOW!!! I CANT SHOW U CAUSE YOUD NEVER 4GIVE ME ! THERES SO MUCH MAGIC I AM BREATHLESS ! No s--t im shaking ! The whole set/Look chamges 4 every song! I mean COMPLETING CHANGES! Tour starts in sept.! First dates Kansas Now i REALLY DO NEED TOP 10 FAVORITES ! Its Scary 2 ! (sic)"
Despite her previous statement about retiring from touring - even having a three-year long Farewell Tour which ended in 2005 - she has since performed at Caesars Palace in Las Vegas for nearly three years.
She also took a starring role and marked her return to singing in 2010 movie Burlesque alongside Christina Aguilera and Stanley Tucci.
Her last album Living Proof was released in 2001 and spawned singles "The Music's No Good Without You" and "Song for the Lonely."
(FYI - You can also follow Albumista on Twitter.)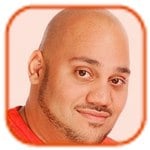 Tweet
Posted by Andru Edwards Categories: Artist News, Gossip, Reunions, Pop
Blur still have the "same issues" as they did 20 years ago. Frontman Damon Albarn admits he now has less tension with guitarist Graham Coxon - who left in the band in 2002 after a dispute with other members before rejoining the group in 2007 - but thinks that is because the pair are no longer in each other's pockets.
"It doesn't feel very different, really. We have the same issues that we've had for 20 years. No-one's really changed that much. But me and Graham have less [issues] than we've ever had. We live very independent lives now, so we're not on top of each other. It wouldn't be working otherwise, and I don't think either of us could be bothered with that," Damon said.
Click to continue reading Blur Still Have Issues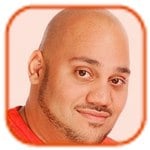 Tweet
Posted by Andru Edwards Categories: Concerts / Tours, Pop
Madonna's daughter will be among the backing dancers for the singer's world tour.
Lourdes Leon - the "Hung Up" hitmaker's 15-year-old child with former boyfriend Carlos Leon - will take to the stage alongside her mother for the first time when Madonna's 50-country run of shows begins in Israel in May.
"It is the first time Lourdes will have appeared on stage with her mum. There are risqué dancers and some blatantly sexual dance routines - but Madonna is really excited about Lourdes making an appearance," a source said.
Madonna was joined by Lourdes and her dancer boyfriend Brahim Zaibat when she recently chose a new backing dancer for her tour. The 53-year-old singer was at the Smirnoff Nightlife Exchange project in New York in November when she selected Lil' Buck to join her on tour and the performer - whose real name is Charles Riley - and he said the experience was a dream come true.
Click to continue reading Madonna to Be Joined on Tour By Daughter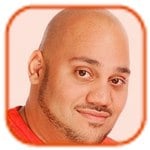 Tweet
Posted by Andru Edwards Categories: Artist News, Collaborations, Concerts / Tours, Rock
Queen says Adam Lambert will be a "great Interpreter" of Freddie Mercury's songs at Sonisphere.
The "We Will Rock You" group confirmed on Monday they will headline the rock festival in July, with former American Idol contestant Adam taking the place of late frontman Freddie - who passed away in 1991 - and guitarist Brian May is sure he can step up to the challenge.
"I think all the vibes will be good. And I'm, sure that if Freddie was around, or if he is around then he'll appreciate what we're doing, because its interpreting those songs and those songs should live. A lot of those songs are Freddie's and you've got a great interpreter there in Adam. It will be challenging - my God, it will be challenging, but you've got to set yourself big hurdles to get over really, that's what life is about," he told BANG Showbiz, speaking at Tuesday night's BRIT Awards.
Queen have previously performed with Adam on the final of American Idol in 2009, and again last year at the MTV European Music Awards, where they received the Global Icon trophy. This summer's show is bound to be poignant as Queen played their last ever show with Freddie in 1986 at the same ground in Knebworth as Sonisphere takes place.
Click to continue reading Adam Lambert a 'Great Interpreter' of Freddie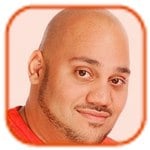 Tweet
Posted by Andru Edwards Categories: Awards, Performances, Alternative, Rock
Foo Fighters feel "bad" for winning the Best Hard Rock/Metal Performance Grammy.
The rockers picked up the trophy for their track "White Limo" - one of the five awards they took home on Sunday - and whilst singer Dave Grohl had admitted it was the one he most wanted, he feel sorry for metal act Dream Theater, as their track was heavier.
Click to continue reading Foo Fighters Feel Bad About Metal Grammy Win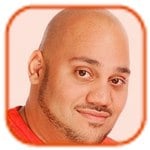 Tweet
Posted by Andru Edwards Categories: Artist News, Jazz, Pop
Adele's voice has got higher since she had an operation on her vocal cords.
The singer made her live return - singing publicly for the first time since last November - at the Grammy awards on Sunday and has noticed some distinct changes since she underwent the operation to save her voice.
"It feels really smooth. It's not as husky as it used to be, but that's because I was singing with a polyp. And it's higher than it used to be. Which is a bit weird. I really thought if my voice changed an octave it would go lower. But it still sounds like me," she told Vogue.
The 23-year-old vocalist also explained how she had to build her voice back up gradually, and keep silent for a number of weeks and reportedly speaking through a voice generating phone application before humming, then eventually singing again:
Click to continue reading Adele's Voice Has Got Higher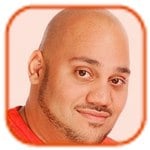 Tweet
Posted by Andru Edwards Categories: Artist News, Concerts / Tours, Hip-Hop & Rap, Pop
Justin Bieber is "too humble" to give advice to his support band, The Wanted.
Never Say Never singer Justin has been joined by the British boy band on a number of dates in the US, but despite being the biggest teen star in the world, they say he never displays any ego.
"He's not someone that really gives advice. I think he's too humble for that, in that way. I think he just appreciates what happens to him rather than thinks he's God. So, I mean, we don't really talk music. When we speak to him, it's more we talk about football or basketball," singer Max George told MTV.
Max's bandmate, Jay McGuiness, added in the three years they have been together, the "Glad You Came" group - which also includes Siva Kaneswaran, Tom Parker and Nathan Sykes - have developed their own style as a group, which is completely different to Justin's.
"I think he knows that we know how to do what we want to do in the same way that we could never tell him how to do what he does, because he does it a lot better than we ever could," he said.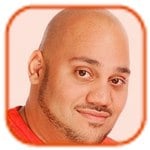 Tweet
Posted by Andru Edwards Categories: Artist News, Concerts / Tours, Hip-Hop & Rap, Pop
Kelly Rowland can never be without her Bible when she is on tour.
The "Down For Whatever" hitmaker doesn't have many backstage demands when she performs around the world, but she is always sure to have the religious text with her wherever she is.
"The only thing I asked for is Fiji Water. When I'm on tour the only thing I can't be without is my Bible."
The 30-year-old singer likes to keep fit both on tour and when she is at home in Los Angeles, and most of the time she manages to refrain from consuming calorific treats despite having the odd "cheat day."
"I like to feel good about myself and know what I'm putting in my body. It's not about putting on pound, it's about being healthy. Food isn't meant to make you feel lethargic, it's about nutrition, but you do have your cheat days. I love sugar and I love fried food but I try and leave it alone most of the time. I also love a nice glass of red wine."
© Gear Live Media, LLC. 2007 – User-posted content, unless source is quoted, is licensed under a Creative Commons Public Domain License. Gear Live graphics, logos, designs, page headers, button icons, videos, articles, blogs, forums, scripts and other service names are the trademarks of Gear Live Inc.