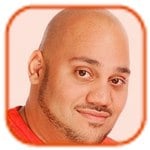 Tweet
Posted by Andru Edwards Categories: Artist News, Concerts / Tours, Alternative, Rock
The Cure don't want to "capitalize" on their success by a releasing a new album.
The "Love Cats" band are headlining a number of major festivals over the summer, but have resisted requests to accompany the shows with new material because they would rather focus on putting on a good performance.
"We've been going for so long that we don't feel the urge to capitalize on everything all the time. I mean, we're headlining pretty much every major European festival and we won't have anything released. Anyone else would be tearing their hair out. They'll be like, 'You're idiots!' And perhaps we are. It's almost like we've gone full circle and we're back to the point where we're playing England's Reading and Leeds festivals and I'm solely doing it because I want to be a good day," singer Robert Smith said.
The singer - who has fronted the band since they formed in the 1977 - added he's not interested in releasing new songs unless they can stand up to the strength of the band's back catalogue:
Click to continue reading The Cure Won't Release New Songs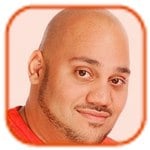 Tweet
Posted by Andru Edwards Categories: Artist News, Concerts / Tours, Performances, The Charts, Pop
Simon Cowell is "too excited to sleep" about One Direction's success in the US.
The British boy band are currently on tour in America and the success and screaming girls which have followed them has left their mentor suffering sleepless nights. "He's really, really excited about the reaction we've had out here and has said he's not sleeping ­properly because he keeps thinking about us and how it's going. He's far too excited to sleep. Which is quite cool," said the group's Louis Tomlinson.
The group - who's debut album Up All Night is tipped to top the US charts tomorrow - were initially told it would take them much longer to crack the difficult US market, but microblogging site Twitter has helped them gain fans.
Click to continue reading Simon Cowell Can't Sleep Because of One Direction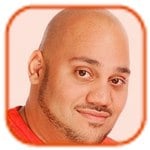 Tweet
Posted by Andru Edwards Categories: Artist News, Concerts / Tours, Gossip, Reunions, Rock
Mick Jagger and Keith Richards have ended their feud.
The legendary front man and guitarist of The Rolling Stones had fallen out over claims Keith made in his autobiography - including that his bandmate had a small manhood - but have settled their differences in time for the band to stage a huge 50th anniversary tour next year.
"Looking back at any career you are bound to recall both the highs and the lows. In the 1980s, for instance, Keith and I were not communicating very well. I got very involved with the business side of the Stones, mainly because I felt no one else was interested. But it's plain now from the book that Keith felt excluded, which is a pity. Time, I reckon, to move on," Mick, 68, told Rolling Stone magazine.
Click to continue reading Mick Jagger and Keith Richards End Feud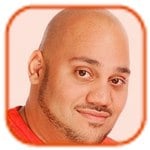 Tweet
Posted by Andru Edwards Categories: Artist News, Collaborations, Hip-Hop & Rap, Pop
Rihanna believes having Chris Brown on her new album "made sense."
The "You Da One" singer worked with her ex-boyfriend - who was charged with assaulting her in early 2009 - on track "Birthday Cake" and she thinks it was sensible to have him on there because he is the best musician for the job.
"I reached out to him about doing 'Birthday Cake' because that's the only person that really, it made sense to do the record. Just as a musician, despite everything else, that was going to be the person. You know, I thought about rappers, and I've done that so many times, and the hottest R&B artist out right now is Chris Brown. So I wanted him on the track, and then in turn he was like, 'Why don't you do the remix to my track?' and it was a trade off," she said.
Click to continue reading Rihanna: 'Chris Brown Duet Made Sense'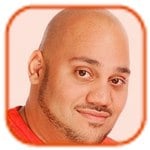 Tweet
Posted by Andru Edwards Categories: Artist News, Alternative, Covers, Rock
Courtney Love has accused The Muppets of "raping" the memory of Kurt Cobain.
The Hole singer feels the puppet group was disrespectful to her former husband - who committed suicide in 1994 - with their cover of his song "Smells Like Teen Spirit" in their recent comedy film.
She told website TMZ she thought the version of the Nirvana track, performed in the style of a barbershop quartet, was "raping" Kurt's legacy.
Click to continue reading Courtney Love Blasts The Muppets' Nirvana Cover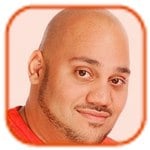 Tweet
Posted by Andru Edwards Categories: Artist News, Upcoming Releases, Hip-Hop & Rap, Pop
Kesha has created a new musical genre.
The "Tik Tok" hitmaker has been working on songs for her second album and hailed her new material the "dawn" of "c**k pop."
Referring to collaborators Dr. Luke and Benny Blanco, she Tweeted, "wailing on an EPIC track with @thedoctorluke & @itsbennyblanco THIS is the dawn of a new genre of music: #### POP!!! (sic)"
Kesha also promised her fans they will be able to "party" to the "weird" sounds of her new album: "Another sick session making crazy weird S**T for yall u party to (sic)."
Despite proclaiming fans will want to party to her new music, Kesha has previously said she planned to show her "vulnerable" side on her next album.
Click to continue reading Kesha's New Musical Genre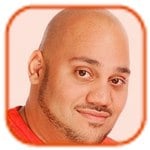 Tweet
Posted by Andru Edwards Categories: Artist News, Collaborations, Upcoming Releases, Folk, Rock
Bob Dylan is recording a new album. The 70-year-old singer is working on his 35th studio album in Los Angeles, and it will reportedly have a Latin American influence.
Los Lobos musician David Hidalgo - who has been producing Bob's latest record, and worked on his last two albums,Together Through Life and Christmas in the Heart - said, "It was a great experience. And different. Each one has been different, all completely different approaches. It's an amazing thing, how he keeps creativity. I don't see how he does it."
David also detailed how he had introduced some Latin American instruments to the recording, such as the Tres guitar, a stringed instrument popular in Cuba and Puerto Rico: "He'd say, 'Wow, what's that? He liked the sound. So we'd get it in there."
Christmas in the Heart was released in 2009, and since then Bob has been involved in the The Lost Notebooks of Hank Williams project, where artists recorded songs based on ideas and lyrics in notebooks left behind in a leather briefcase by the country artist after his death aged 29 in 1953. Bob recorded a track "The Love That Faded" for the album, which was released in October last year.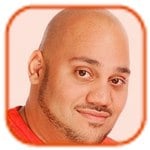 Tweet
Posted by Andru Edwards Categories: Artist News, Concerts / Tours, Pop
Lady Gaga thinks she will "die of excitement" over her forthcoming tour. The singer is currently rehearsing for her Born This Way Ball, which starts in Korea in April and will then make its way around the world, and can't wait to share the live spectacle with her fans.
"Can't wait to meet all the new monsters in places I haven't been yet (sic). I never dreamed this new tour would explode with love like it is. Thanks for always having my back. Wait till you see the music come to life The new show is easily the most fun I've had on stage in ages, + YOU'RE not even there yet! IM GONNA DIE OF EXCITEMENT. Throw ice if i do. (sic)" she wrote on her Twitter.
Gaga, 25, also told how her preparations for the shows have left her feeling battered and bruised: "Love getting my ass kicked in rehearsal. Everything hurts and I love it. Broke every nail and tangled every hair this week. Bad to the Bone."
The "Poker Face" hitmaker recently revealed she had been preparing to tour since she was just six years old:
Click to continue reading Lady Gaga's Tour Excitement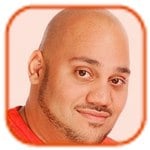 Tweet
Posted by Andru Edwards Categories: Artist News, Concerts / Tours, Alternative, Country, Hip-Hop & Rap, Pop, Rock
Taylor Swift was the world's highest earning music star on 2011, making $35.7 million.
The "Mine" hitmaker grossed $88 million in the US - which amounted to a personal fortune of $29.8 million - from her Speak Now Tour as well as touring across Asia and Europe, selling over 1.8 million albums and a further 7.8 single track downloads, and gaining income from song writing royalties.
Irish rockers U2 follow closely behind the 22-year-old beauty on the 2012 Billboard Money Makers List, with a fortune of $32.1 million, mainly drawn from their huge 360 Degrees shows, the highest-earning tour of 2011. The "Sweetest Thing" band grossed more than $293 million from 44 concerts throughout the three-year tour, which was watched by nearly three million people, and saw them beat a record set by The Rolling Stones for highest grossing tour ever, taking $763 million in total.
Kenny Chesney, Lady Gaga and hip-hop star Lil Wayne also made up the top five.
Click to continue reading Taylor Swift Named Music's Top Earner of 2011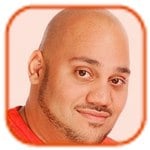 Tweet
Posted by Andru Edwards Categories: Artist News, Upcoming Releases, Alternative, Pop, Rock
The Killers have "taken time to figure out" how to be in a band again.
The "Somebody Told Me" rockers are working on their fourth album after taking a break through much of 2010 and 2011 and bassist Mark Stoermer admits it's taken a little while to get back into the groove: "We started doing it in pieces last May, but it's taken time to figure out what it means to be in a band again, cos we took so much time off. It might be out before summer, but there's no guarantees."
Click to continue reading The Killers Learning to be in a Band Again
© Gear Live Media, LLC. 2007 – User-posted content, unless source is quoted, is licensed under a Creative Commons Public Domain License. Gear Live graphics, logos, designs, page headers, button icons, videos, articles, blogs, forums, scripts and other service names are the trademarks of Gear Live Inc.