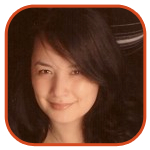 Tweet
Posted by Veronica Santiago Categories: Artist News, Concerts / Tours, Release Dates, R&B / Soul
I'm not sure how a date change would really make a difference in Chris Brown's life at this point, but I guess it wouldn't hurt for him to try.
Although the 20-year-old singer's upcoming album was originally set for release on December 15, it will now be made available one week earlier.
Why would Chris want Graffiti dropped closer to Rihanna's own release date (Nov. 23)? Closer to the unveiling of his ex's 20/20 interview? Who knows? Maybe Jive Records figures it's best to take advantage of any publicity - good or bad?
Whatever the reason, the CD comes shortly after Brown kicks off a list of performances. He'll kick off his Fan Appreciation tour in Houston on November 14 and wrap up in New York on December 15.
Read More

| People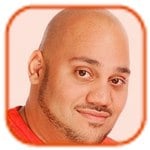 Tweet
Posted by Andru Edwards Categories: Artist News, Concerts / Tours, Rumors
The Rolling Stones may be about to tour again.
Ronnie Wood confirmed he had been in touch with band members Mick Jagger and Charlie Watts just last week and everything was "great" - hinting the group could hit the road again soon. He added that he was confident the band could do a follow up tour to 2007's Bigger Bang.
Earlier this week, Wood picked up the Outstanding Contribution award at the Marshall Classic Rock Roll of Honour awards. The rocker, who was at the event with his 20-year-old Russian girlfriend Ekaterina Ivanova, also said there could be a reunion with his other band, Faces. "Well, we just had one, and there will definitely be more," he stated.
Commenting on rock stars wearing makeup, Ronnie said: "It's like KISS - they're people you don't recognize in the street, then they take makeup off, I've always worn it, but I've not got any on tonight."
There are yet to be any dates confirmed for either a Faces or Rolling Stones tour.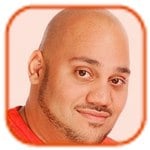 Tweet
Posted by Andru Edwards Categories: Artist News, Gossip, Pop
Boyzone may be too distraught over Stephen Gately's death to tour.
The group confirmed earlier this week they are planning to use vocals recorded by Stephen before his sudden and unexpected death last month on their new album, but frontman Ronan Keating said their grief may prevent them from taking the new material on tour.
"We've got his vocals for several tracks, thank God. But as for going on the road, we may tour, we may not. I keep remembering things and I get emotional," Ronan said. The singer also revealed he thinks the band's next single - which will feature Stephen's voice and was written by British pop star Mika - will have a huge impact.
Click to continue reading Emotional Boyzone Unsure About Tour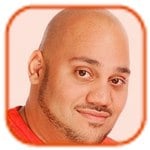 Tweet
Posted by Andru Edwards Categories: Gossip, Alternative
Gavin Rossdale is going to perform with his three-year-old son.
The "Swallowed" singer says Kingston - his eldest child with wife Gwen Stefani - is already displaying signs of wanting to follow in the footsteps of his rocker parents and has promised him he can join them one day.
"At the last benefit we were at, he wanted to get on stage with me and sing," Rossdale revealed. "I told him we can, but we have to practice a bit first."
Gavin added Kingston particularly loves the drums and always wants to help out in sound checks. "He always wants to come now. During the show, he loves to be on stage on the side. But he loves to play the drums during the sound checks and play with my guitar pedals. He likes to check the mic," he told Popeater.
Kingston and his brother, 14-month-old Zuma, often go on tour with Gavin and with Gwen's band No Doubt, and Stefani said she valued the quality time with her children. Speaking about a recent trip to Russia with Zuma, Gwen, 40, recently said: "It has been perfect. I knew I couldn't be without him."
Read More

| Popeater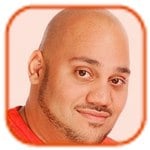 Tweet
Posted by Andru Edwards Categories: Artist News, Upcoming Releases, Rock
Slash is finishing recording his solo album today.
The former Guns N' Roses guitarist said he's recording the last song for his debut solo album - which will feature a number of guest vocalists - and can't wait for the results to be released.
"It's pretty much done. I've got a couple of songs left to mix and I've got one song left to record which I'm doing as soon as I leave here, after I head back tomorrow," he said Monday at the Marshall Classic Rock Roll of Honour Awards. "There's quite a list of people on the album. I'm not publicly talking about who it is until all the ink is dried on all the different contracts, but the rumors are out there - you sort of know what's going on."
Those reportedly appearing on the album include ex Guns N' Roses bandmate Steven Adler, Black Eyed Peas' vocalist Fergie, Ozzy Osbourne, Chris Cornell, Flea, Dave Grohl and Cyprus Hill on a new version of "Paradise City."
Click to continue reading Slash Wrapping Up Solo Project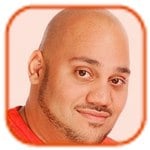 Tweet
Posted by Andru Edwards Categories: Gossip, Rock
Ian Brown was arrested yesterday for allegedly attacking his wife.
The former Stone Roses singer was taken into custody on suspicion of assault after neighbors alerted police to a disturbance at his west London home. When officers arrived, Fabiola Quiroz, the mother of Ian's 9-year-old son, told officers her husband had abused her.
"A 46-year-old man was arrested at the address and taken to a police station," a police spokesman confirmed. The "Stellify" singer was later released on bail until a hearing next month.
Click to continue reading Ian Brown Arrested for Assault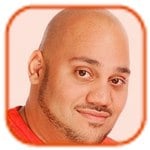 Tweet
Posted by Andru Edwards Categories: Artist News, Concerts / Tours, Rock
Bon Jovi has been blasted for "ludicrous" ticket prices for their London tour.
The "We Weren't Born to Follow" rockers are set to play a string of dates at the city's O2 Arena starting June 7, but fans are upset they will have to pay up to a staggering $2100 to see their idols.
General admission to the shows costs $73 for the cheapest seats, rising to $327, while the price of the highest-banded premium tickets has led angry fans to call for a boycott of the concerts.
One wrote on the group's website: "I am going to stand up for what I believe in and use my earnings to feed my kids rather than lining some fat cat's pockets." Another added: "After writing an album about the world's problems with the recession the prices are just a mockery."
Click to continue reading Fans Upset by Steep Bon Jovi Prices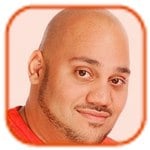 Tweet
Posted by Andru Edwards Categories: Performances, Rock
U2 will play a free show in Germany to commemorate the fall of the Berlin Wall.
The "Get On Your Boots" rockers will play in front of Berlin's iconic Brandenburg Gate as part of the MTV European Music Awards (EMAs) on November 5, as a prelude to the city's "Fall of the Wall" celebrations.
"It'll be an exciting spot to be in, 20 years almost to the day since the wall came down," the group's manager, Paul McGuinness, said. "They're expecting tens of thousands of people to turn up," a source added to Britain's Daily Mirror. "They've played some interesting places in the past but this'll certainly be the most ambitious - and most poignant - one to date."
Parts of the set will be beamed live into the EMAs which take place in the city on the same day.
Click to continue reading U2 to Commemorate Fall of Berlin Wall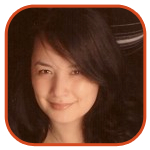 Tweet
Posted by Veronica Santiago Categories: Music Videos, Pop
A Pussycat Dolls-esque dance line? Plunging necklines and thongs? A song about threesomes? What more could anyone want from Britney Spears?
Considering the subject matter, this video for "3" is actually surprisingly tame. Given her performance in "Womanizer," I'm shocked she kept her clothes on this time around.
Read More

| E! Online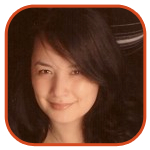 Tweet
Posted by Veronica Santiago Categories: Videos, Covers, Pop
There's just something about fish that gets South Park singing.
Earlier this year, the Comedy Central program turned Kanye West's "Heartless" into a song about gay fish. Now a Lady Gaga track is getting its turn.
Last night, the hit "Poker Face" was incorporated into an episode titled "Whale Whores." Since the show wasn't actually an attack on Lady Gaga (the program had its sights set on Animal Planet's Whale Wars), I think she should consider this an honor.
Read More

| Perez Hilton

© Gear Live Media, LLC. 2007 – User-posted content, unless source is quoted, is licensed under a Creative Commons Public Domain License. Gear Live graphics, logos, designs, page headers, button icons, videos, articles, blogs, forums, scripts and other service names are the trademarks of Gear Live Inc.