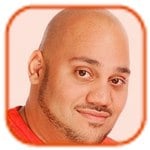 Tweet
Posted by Andru Edwards Categories: Artist News, Collaborations, Gossip, Rumors, Hip-Hop & Rap, Pop
Miley Cyrus and Justin Bieber are recording new music together. The "Can't Be Tamed" singer was spotted leaving a Hollywood recording studio within minutes of Justin, 19, on Thursday and they are believed to be working on a collaboration.
"There aren't that many recording booths at this studio, they must be doing something together. Justin and Miley left within minutes of each other - it's too coincidental. There's gotta be a collaboration in the works," a photographer from X17online.com said.
Miley recently worked with gangster-rapper-turned-reggae artist Snoop Lion on the song "Ashtrays and Heartbreaks." He said, "Miley Cyrus was always a great singer to me and I knew she was a fan so it was great for us to collaborate. It's what she's going through and what I'm going through, she makes great music."
Click to continue reading Miley Cyrus Collaborating with Justin Bieber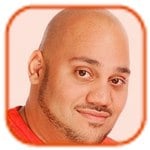 Tweet
Posted by Andru Edwards Categories: Artist News, Gossip, Pop, R&B / Soul, New Releases
Kelly Rowland has admitted to being jealous of Beyonce's success in a new song.
The singer has released a new confessional ballad titled "Dirty Laundry," in which she reveals her envy of her former Destiny's Child bandmate's solo success and also sings about a past abusive relationship. On the track, which Kelly posted on her SoundCloud web page, she laments, "When my sister on stage, killing it like a motherf***er, I was in a rage, feeling it like a motherf***er. Went our separate ways but I was happy she was killin' it. Bittersweet she was up, I was down. No lie, I feel good for her but what do I do now? Post-Survivor, she on fire. Who wanna hear my bulls**t."
Childhood pals Beyonce, 31, and Kelly, 32, formed their chart-topping girl group in 1992 as young girls and would go on to become worldwide stars together as the band found fame with hits such as "Say My Name" and "Bootylicious."
Click to continue reading Kelly Rowland Admits Her Jealousy of Beyonce in New Song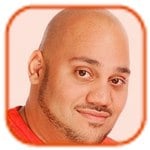 Tweet
Posted by Andru Edwards Categories: Artist News, Alternative, Rock, New Releases
Jared Leto went on a journey through a "magical land" while writing Love Lust Faith + Dreams.
The 30 Seconds to Mars frontman embarked on a spiritual quest around India for inspiration and it was during his trip that he wrote and recorded several tracks from their fourth album in a mobile studio, which helped make the record a "new beginning" for the band.
"I think the first three albums are kind of a trilogy in a sense and this is a new beginning. It was an unforgettably journey through this magical land. It was about absorbing the culture. I met wonderful people and went off the beaten track."
Part of this fresh start for the band - also made up of Jared's brother Shannon and Tomo Milicevic - included leaving behind the emotions captured on their last album, This Is War, and instead being more "reflective" through their music.
Click to continue reading Jared Leto Visited 'Magical Land' to Write Album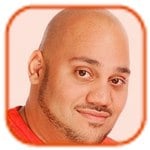 Tweet
Posted by Andru Edwards Categories: Artist News, Upcoming Releases, Pop
Lily Allen has joked her new album will be about "nappies."
The "Fear" hitmaker has been on hiatus from the pop world since 2009 but recently returned to the recording studio and claims her lyrics draw on her new life as a wife to Sam Cooper and mother to daughters Ethel, 18 months, and Marnie, four months.
"I wouldn't say it has been easy [writing songs again] but it hasn't been hard. It has just been different because my pool of inspiration is just so different to what it was eight, nine, 10 years ago... It's all about nappies, you're going to love it."
Lily hopes fans will enjoy her new material, which she says is very "catchy." When asked what fans can expect by British station Absolute Radio at the Ivor Novello awards in London on Wednesday, she said, "Just some good songs with catchy choruses and key changes here and there."
Click to continue reading Lily Allen Inspired by Motherhood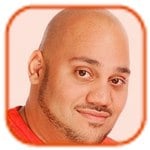 Tweet
Posted by Andru Edwards Categories: Concerts / Tours, Site Announcements, Site Features, Pop
Teen sensation Cody Simpson is currently traveling the country on tour, and the next stop for the kid with 3.1 million Twitter followers, 3.2 million Facebook Likes and over 137 million YouTube views is Bluebird Theatre in Denver, Colorado on July 27th. Once again, we've got your hookup. Continuing with our concert ticket giveaways, we are hooking two readers up with a pair of tickets each to see Cody Simpson live in concert on July 27th, courtesy of our friends at Monster and AEG Live!
How do you enter? Simply use the widget below! We've got a lot of ways for you to enter, but don't check off any that you don't actually perform. If you do, you'll be eliminated. Also, note that one of the options grants you ten entries. Might wanna give that one a look:
Good luck!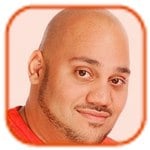 Tweet
Posted by Andru Edwards Categories: Artist News, Concerts / Tours, Rock
Eric Avery has quit Nine Inch Nails.
The 48-year-old bass player announced his decision to leave the band - formed of Trent Reznor, Alessandro Cortini, IIan Rubin, Adrian Belew and Josh Eustis - because he felt too "overwhelmed" to commit to over a year of touring. He instead wants to focus on his solo career in Los Angeles and is grateful for the support of his bandmates on his life-changing decision.
"It's with very mixed emotions I tell you all that I'm pulling out of NIN [Nine Inch Nails]. I know. Its been a tough call and I don't know if it's the right one. But I really want to focus on my musical life here in LA, on film work in particular. As the tour dates kept growing ... I just got overwhelmed. I just got home from a year of heavy travel with Garbage, the idea of leaving town for another year and a half, and with all the intensity that Nails demands ... fortunately my friend Trent understands all this and appreciated my pulling the plug now instead of deep into 2013 and 14," he said, writing in a post on Facebook.
Click to continue reading Eric Avery Quits Nine Inch Nails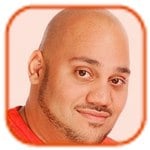 Tweet
Posted by Andru Edwards Categories: Artist News, Concerts / Tours, Pop
One Direction have announced a world tour for 2014 - and the boys can't wait to see beauties in thongs in Brazil. The band - Harry Styles, Niall Horan, Zayn Malik, Liam Payne and Louis Tomlinson - are going to play a series of mammoth stadium shows across the globe but they are most excited about going to the South America country because it has beaches packed with bikini-clad babes.
Announcing their Where We Are tour at London's Wembley Stadium today, Liam said, "There's a fact here, thongs are common place [in Brazil]. So I think that's something to look forward to. We can't wait, Brazil's an amazing place."
Niall added, "And they're big into carnivals out there so we'll be partying with the Brazilians."
The "Live While We're Young" hitmakers are also keen to check out the sights of Peru when they play there. "We'll try the food and appreciate the women - and the culture," Louis said.
Click to continue reading One Direction Announce World Tour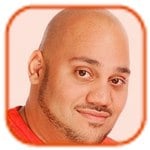 Tweet
Posted by Andru Edwards Categories: Artist News, Concerts / Tours, Electronic, Pop, New Releases
Daft Punk have no plans to tour Random Access Memories. The French electronic duo - Thomas Bangalter and Guy-Manuel de Homem-Christo - are set to release their fourth studio album next week and although their 2013 comeback has already received rave reviews, they don't believe they can bring the record to life on stage.
When asked about the possibility of a tour by BBC Radio 1's Zane Lowe, they said, "We're not interested in touring right now for a few reasons. We have just spent five years working on this record trying to bring life back to the art of recording."
It seems even their family are keen for them to take their LP around the globe, with manager and unofficial third member Paul Hahn admitting he often gets nagged about the group's plans. "My mum asks me every day if we're going on tour. Everybody does. We have been very inspired to do something in the live performance space, but for us right now we're very concentrated on the launch and getting this music out to people in a way that's positive. We want this album to have a cultural and artistic impact," he told Billboard.
Click to continue reading Daft Punk Have No Plans to Tour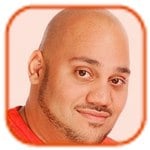 Tweet
Posted by Andru Edwards Categories: Artist News, Industry News, Hip-Hop & Rap, Pop, R&B / Soul
Solange Knowles is launching her own record label. The singer has taken inspiration from her big sister Beyonce's husband Jay-Z by setting up her own label Saint Records under Sony's umbrella, allowing her to release her own music with complete creative freedom as well as promoting other artists.
Solange announced the news on Twitter, posting, "Big news day for me! Wasn't ready to announce, but since false info is spreading I will gladly do so:) Supppppperr EXCITED! Super stoked to announce I've started my own label,SAINT RECORDS,where I'll be releasing my music & other projects distributed through SONY! Through Saint Records I will have 100% creative/artistic control & continue to passionately pursue my footing in this new musical movement. (sic)"
Solange, 26, previously switched from major label Universal to go independent with her 2012 EP True, which was released via Terrible Records, co-run by Grizzly Bear's Chris Taylor. She decided to make the news of her new business venture public after hearing rumors she was supposedly signing to Columbia records, which is owned by Sony.
Click to continue reading Solange Knowles Launching Record Label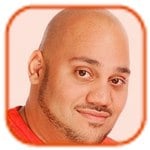 Tweet
Posted by Andru Edwards Categories: Artist News, Alternative, Rock, New Releases
30 Seconds to Mars were almost destroyed by a legal battle. The group admit their future was in doubt when Virgin Records and EMI Music sued them for $30 million in 2009, citing breach of contract, and because the sum was so huge, the band had no choice but to fight the case in order to save their futures.
"The last record we had quite a few problems. We battled our record company. They sued us for $30 million. We made a film about it called Artifact, a documentary that is coming out later this summer. It was mind-blowing, The number was too big to conceptualize it but it was very real. Not only was there the financial risk at stake but there was the risk of losing our careers. We felt we had an important and just fight. I am glad we stood up for what we believed in. Ultimately we were victorious and we are here. The story went exactly as it was supposed too," frontmnan Jared Leto said.
Click to continue reading 30 Seconds to Mars Almost Ruined by Lawsuit
© Gear Live Media, LLC. 2007 – User-posted content, unless source is quoted, is licensed under a Creative Commons Public Domain License. Gear Live graphics, logos, designs, page headers, button icons, videos, articles, blogs, forums, scripts and other service names are the trademarks of Gear Live Inc.