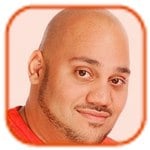 Tweet
Posted by Andru Edwards Categories: Gossip, Pop, New Releases, Sales
Lily Allen has called Lady Gaga a "martyr" for choosing "art" over commercial success.
The "Air Balloon" hitmaker has defended her fellow singer after she was criticized for her latest album ARTPOP being a relative flop, insisting she deserves credit for the risks she has taken.
"If she's not succeeding commercially because she's standing by what she does as art, then that's a f**king great thing. That's to be commended. That's what makes a martyr. There's nothing wrong with that," she told Rolling Stone.
Lily has had similar problems with her own music, and admitted she had to choose her singles carefully to make sure they were acceptable for radio play. "I would love 'Hard Out Here' to have been a single, but you can't have a song that has the word 'bitch' in it 72 times on the radio," she explained.
Click to continue reading Lily Allen Describes Lady Gaga as a "Martyr"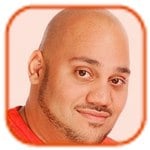 Tweet
Posted by Andru Edwards Categories: Gossip, Release Dates, Upcoming Releases, Rock
Coldplay is planning to release another album next year.
The "Paradise" hitmakers, whose new record Ghost Stories will be released next month and is a departure from their usual sound, are reportedly planning a more commercial follow-up album in 2015. "Ghost Stories is sort of a low-key release for Coldplay, if that's possible. It's their chance to try out some different ideas on a smaller scale before coming back next year with a more traditional record," a source said.
The band - featuring Chris Martin, Jonny Buckland, Guy Berryman and Will Champion - have been experimenting with their sound in a similar way to Radiohead and U2 did in the middle of their careers by recording more atmospheric tracks. "U2 did it with Achtung Baby and Zooropa. And it's no secret Coldplay have always admired Radiohead. They did a similar thing with their experimental Kid A album in 2000, returning a year later with sister release Amnesiac. It's that kind of idea," the source continued.
Click to continue reading Coldplay to Release Another Album Next Year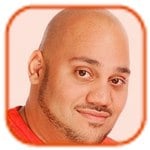 Tweet
Posted by Andru Edwards Categories: Artist News, Collaborations, Upcoming Releases, Hip-Hop & Rap, Pop, R&B / Soul
Kelly Rowland has recruited Pharrell Williams for her fifth solo album.
The 33-year-old star is planning the follow-up to Talk A Good Game and has managed to get the "Get Lucky" hitmaker to work on new material with her in the studio. "I'm at the very very beginning stages of the record. We're at the point now where we are all talking - writers [and] producers - we're all excited. There are fresh ideas coming into the studio right now. We're trying different beats. It's a really great start. Pharrell [Williams] is on board. We already talked about it. I'd love for Timbaland to be on board. We've had discussions as well. I want to try to some new talent as well. There's so much new talent ... There's somebody out there with something new to give and I'd love to tap into that as well," she told Billboard.com.
Kelly recently revealed she's parted ways with Universal Republic for a "fresh new start" and wants to try something different: "I need something new and I've earned the right to make my own choices and make my own decisions. I wish them well. They wish me well. No hard feelings, I just needed a fresh new start."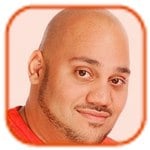 Tweet
Posted by Andru Edwards Categories: Artist News, Gossip, Reunions, Rumors, Rock
Johnny Depp is planning to reunite with his old band.
The 50-year-old star is reportedly planning on putting his acting career on hold so that he can get back together with his former band The Kids, whom he split from 30 years ago.
"It's something he's wanted to do for a while. He's a frustrated rocker and for all the success he's had as an actor, he still wishes he could make it in the music world," a source said.
The Pirates of the Caribbean actor is said to have been encouraged by his new fiancee Amber Heard, whom he met on the set of 2011 film The Rum Diary, to reclaim his position as lead guitarist in the rock band. "This will be his chance to live out his fantasies and see what might have been. But he's nervous the music critics might give him a hard time. The Kids decided to part ways in 1984 after moving from Florida to Los Angeles when Johnny landed a role in A Nightmare On Elm Street," the source said. "They've played the odd gig since but it's 30 years since they officially called it a day. Johnny thinks it's the perfect opportunity for them to go on tour and maybe even record an album. The band changed their name to Six Gun Method before they split so it will probably be under that name."
Click to continue reading Johnny Depp to Reform Rock Band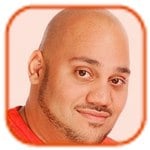 Tweet
Posted by Andru Edwards Categories: Artist News, Industry News, Pop, R&B / Soul
Pink's court case against Specialists Entertainment production company has been dismissed.
The singer's record label Sony Music will get to keep the $36,213.31 they were accused of withholding in royalties to two producers, who claimed they were owed the cash for working on two tracks, "Hiccup" and "Can't Take Me Home," from the star's 2000 debut album of the same name.
According to RadarOnline.com, a New York appeal court sided with Pink - real name Alecia Moore - and her label on March 4 and have dismissed the case. The site reports that the legal documents explained that "granted plaintiff's cross motion to amend its complaint to add a lain for breach of contract as a third-party beneficiary as against defendant Sony Music Holdings, Inc., unanimously reversed, on the law, without costs, the cross motion denied, and the complaint dismissed. The agreement, requesting and authorizing Sony to deduct a portion of royalties payable to Moore and to pay them directly to plaintiff, by its express terms, negates any intent to permit enforcement by third-parties."
It was ruled the producers cannot claim money from Sony because the agreement was with Pink.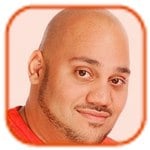 Tweet
Posted by Andru Edwards Categories: Artist News, Upcoming Releases, Rock
Kurt Cobain has inspired a new comic book.
The late Nirvana frontman will have his life documented in a new animated biography - which documents the rock singer's rise to fame and battle with drugs in his last few years.
The book, entitled Tribute: Kurt Cobain, will be released on April 9, to coincide with the anniversary of Kurt's death on April 4, 1994, after he committed suicide. "Not only is this a great way to understand the importance of his contribution to music, but it is a great tool for kids to read about him in a different medium. Our biography comic books are now taught in schools and libraries for students and reluctant readers," Darren G. Davis of Bluewater Publishing said in a statement.
The "Smells Like Teen Spirit" hitmaker's biography follows a string of celebrity biopics by Bluewater Publishing, with notable books in their tribute series looking at the lives of John Lennon, Paul McCartney, Jimi Hendrix, Jim Morrison and Keith Richards.
Click to continue reading Kurt Cobain Inspires New Comic Book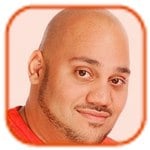 Tweet
Posted by Andru Edwards Categories: Artist News, Collaborations, Upcoming Releases, Folk, Rock
Marcus Mumford is using unheard Bob Dylan lyrics for a new project.
The Mumford and Sons frontman has penned new words to unfinished tracks written by the legendary folk singer in the late sixties during his The Basement Tapes period, for a new album entitled Lost On The River: The New Basement Tapes.
"These are not B-level Dylan lyrics. They're lyrics he just never got around to finishing," producer T Bone Burnett - who also worked with Elvis Costello, 59,for the project - told the LA Times newspaper.
Dylan's 1975 album The Basement Tapes was mostly recorded in the basement of the The Band's Big Pink House - a home the Canadian-American rock group shared in New York - after they toured with the singer in 1966, however this time the material is being recorded at Hollywood's Capitol Studios.
Click to continue reading Marcus Mumford to Pen Unheard Bob Dylan Tracks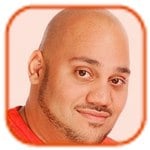 Tweet
Posted by Andru Edwards Categories: Artist News, Hip-Hop & Rap, Pop, New Releases
Lily Allen would like to be "anything like" Kanye West.
The "Hard Out Here" singer, who named her latest album Sheezus, a play on the rapper's Yeezus record, wants to be just like the star and is trying to break the American music market. "I'm totally for Kanye, he's a G, he's cool, he's Yeezus, I'd like to be anything like him [sic]," she said. When asked what she would say to new American fans who are just discovering her music, she quipped, "[I'd say] pleazus buy Sheezus [sic]."
Click to continue reading Lily Allen: I Want to Be Like Kayne West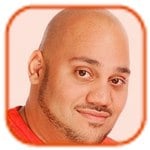 Tweet
Posted by Andru Edwards Categories: Collaborations, Gossip, Hip-Hop & Rap, Pop, New Releases
Akon claims his record label cut ties with Lady Gaga because her career is on the decline.
The "Senegalese" hitmaker, who initially signed Gaga to his Kon Live Distribution record label under Interscope in 2007, claims he "cashed out" on the Born This Way singer because he felt her career had hit a "peak."
In an interview with US DJ Sway on Sirius XM, he was asked if he was "still involved with the star," to which he responded, "Actually I cashed out. I got out while the gooding [sic] was hot. It's like a business, you build it to sell it. When I got it to the peak of where I felt it couldn't go nowhere, and there was nowhere left to go but down, I cashed out." He added, "In other words I sold my share and got out before it was too late."
During the earlier years Akon was involved in Gaga's first album The Fame and co-wrote her hit debut single "Just Dance."
Click to continue reading Akon: Gaga's Career Is on the Decline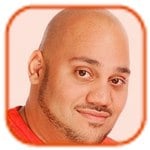 Tweet
Posted by Andru Edwards Categories: Artist News, Gossip, Upcoming Releases, Hip-Hop & Rap
P. Diddy wants to be known as Puff Daddy again.
The rap mogul - real name Sean Combs - announced in 2001 that he had changed his stage name to P. Diddy, but started using the moniker he was best known by in the late '90s again this week, as he took to Twitter to share a teaser for his upcoming video "Big Homie," in which he introduces himself as Puff Daddy.
The 44-year-old star, who is gearing up to release his first album in four years, titled MMM, this year, hit back at fans for criticizing him for making another name change and insisted he's simply going back to the name he has "always used." Addressing the issue on Monday, the record producer tweeted, "For the record, I did not change my name. I always have been and always will be PUFF DADDY!

Be cool Man lol #MMM #BigHomie RT!!!! [sic]." He later asked, "#DIDDYORDADDY ???"
The rapper, who is also sometimes referred to by friends as Puff or Puffy, decided to change his name 13 years ago after he was acquitted on gun-possession and bribery charges in New York City.
Click to continue reading P. Diddy Returns to Being Puff Daddy
© Gear Live Media, LLC. 2007 – User-posted content, unless source is quoted, is licensed under a Creative Commons Public Domain License. Gear Live graphics, logos, designs, page headers, button icons, videos, articles, blogs, forums, scripts and other service names are the trademarks of Gear Live Inc.